Maine teenager's message-in-a-bottle makes 3000 miles trek to Spain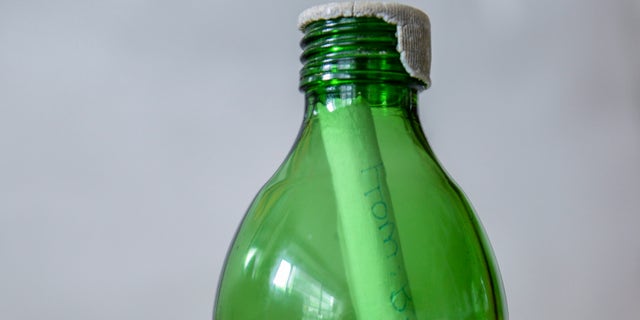 NEWYou can now listen to Fox News articles!
A Maine teenager and her sister put messages into bottles and tossed them out to sea while visiting their aunt on Monhegan Island three years ago.
Last week, she received a handwritten letter from a fisherman saying that her message had been found more than 3,000 miles away.
"I think it's really cool," Terra Gallo, now 14, told WCSH-TV. "At first, we were really surprised, wow, all the way to Spain, and when we looked at ocean current then it made sense that it went that way."
Gallo said she and her sister Nola had forgotten all about the messages as the years went by. She studied maps of ocean currents and believes the bottle traveled from the Gulf Stream to the North Atlantic Drift and the Canary Current.
In his letter, the fisherman wrote: "I hope you are as thrilled to receive this letter as I was when I found your bottle and I hope we'll receive more answers when I return the bottle to the sea."
Her mother Susan Gallo, said it was really meaningful to get a handwritten letter from the fisherman in a time of so much electronics and hopes that inspires her family to write more letters.
Gallo's message asked that whoever found her bottle put their own message inside with hers and send it back out to sea. The fisherman said he complied with her wishes in his letter.
The Associated Press contributed to this report.
Like us on Facebook
Follow us on Twitter & Instagram