Long list of 'extreme' roommate requirements goes viral: 'I don't want to hear noise coming from your room'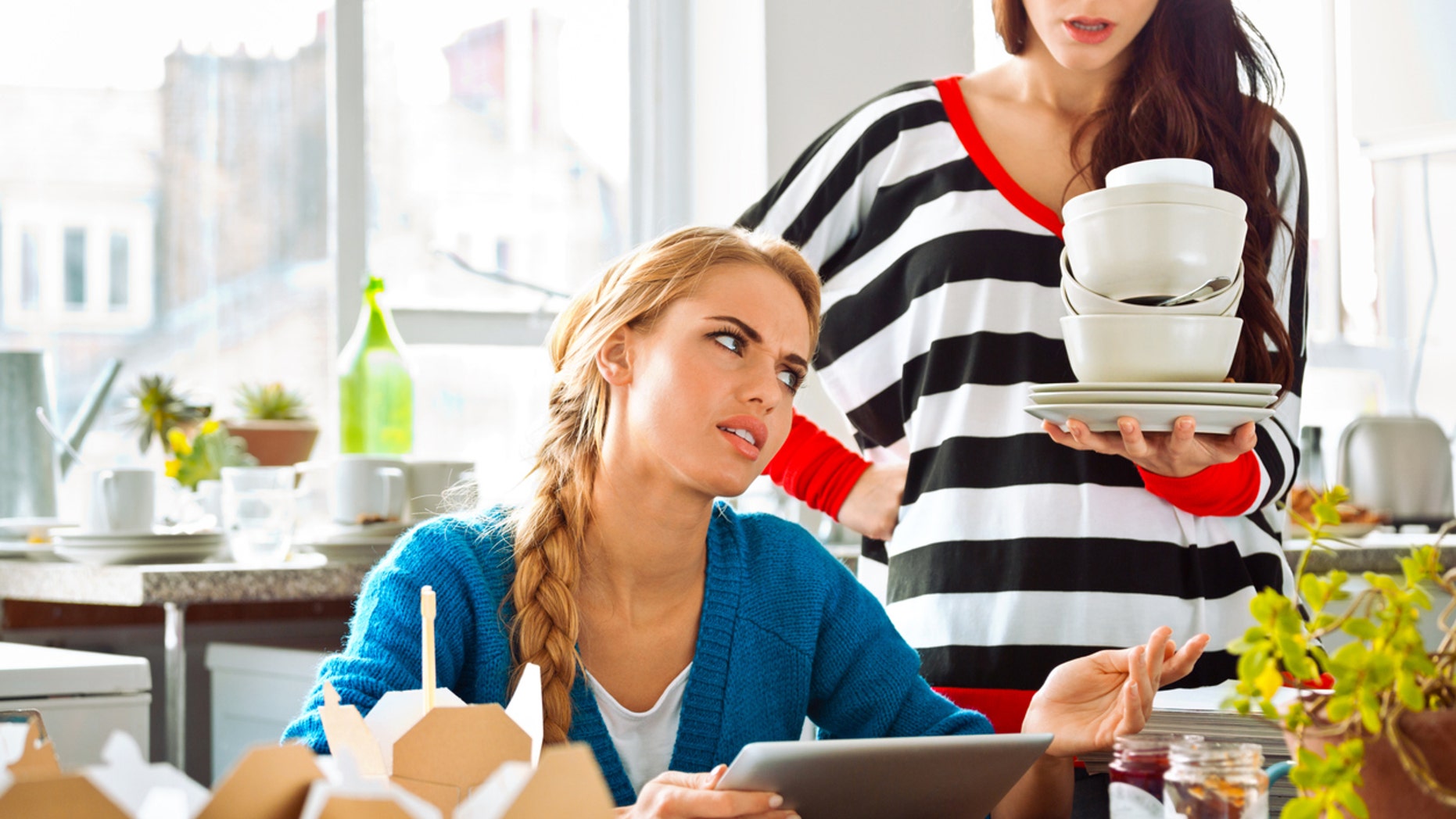 Hate laughing? Love eating sandwiches? Then Twitter has found your perfect roommate.
A list of very specific rules a person sent to a potential roommate in London has gone viral on social media. The comprehensive catalog covers everything from cooking to laughing to how many times the new roommate is allowed to use the bathroom.
Twitter user Rx posted it to the social media site after reaching out to this person on SpareRoom, a website where people advertise for roommates, about filling an empty room.
WEDDING PHOTOGRAPHER ARRESTED AFTER HAVING SEX WITH GUEST, URINATING ON A TREE WHILE ON THE JOB
In the lengthy 12-point list, the unidentified person starts off saying, "I had a couple of bad flatmates this year and I don't want to waste your time and mine if you can't commit to certain things that are very important to me," before delving into what he expects of his new roommate.
"I need you to be out of the flat on week days during normal working hours," the list kicks off, before continuing on to explaining that the potential roommate is expected "not to disturb others" while at home.
"This is a quiet building in general, and I usually read or watch something in the evenings, and the other flatmate has to study. So I don't want to hear noise coming from your room all the time," point three demands.
Among the "certain things that are very important," the person mentions they expect the new roommate to not use the bathroom "15 times a day or every 15 minutes," and to be out of the house by 9 a.m. weekday mornings, but are not allowed to cook before 8:30 a.m.
GIRLFRIEND'S 'CONTROLLING' LIST OF 22 RULES FOR BOYFRIEND GOES VIRAL: 'SHE SOUNDS CRAZY'
"There's no cooking in this flat before 8:30 a.m. and after 11 p.m. Occasionally I will allow it, and you can also make some porridge or use the microwave," number 8 says, before going on to explain they "don't like people" who cook a lot – however, they also point out that they require someone to not just eat canned beans, lentils and beer.
Hundreds online have called out the list as "extreme" and "ridiculous" — but many just found it amusing.
FOLLOW US ON FACEBOOK FOR MORE FOX LIFESTYLE NEWS
The person does mention he is not the only one in the house, meaning there is another person in the house who also feels roommates should be neither seen nor heard.
But before people start calling the unnamed person out for being "ridiculous" and "demanding," they want you to know they are actually "quite easy-going" and "'live and let live'" — as long as you don't talk on the phone.