Lifelong 'Wheel Of Fortune' Fan Who Made 'Most Amazing Solve' Explains How On 'Ellen'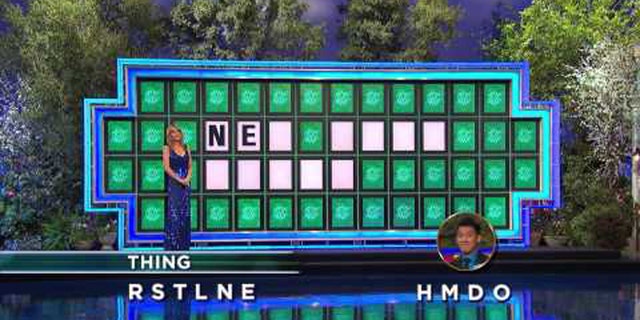 On Wednesday evening's "Wheel of Fortune," Emil deLeon faced a true stumper—a three word thing with only an "N" and an "E" revealed as the first two letters.
"This looks tough to me," Sajak said. "It's a thing. You're a very good problem solver but I don't know. You have 10 seconds. Keep talking, maybe the right thing will pop out. Good luck."
DeLeon's immediate guess was "new baby buggy"—which was, of course, correct, but the speed of the response caught everybody off guard, including Vanna White and whoever is responsible for lighting up the letters.
It took longer for the correct answer to be revealed than it did for deLeon to guess it.
On Thursday, deLeon, a resident of Daly City in the Bay Area and a lifelong fan of the game show, made several TV appearances, including on Ellen DeGeneres' syndicated talk show, explaining how he managed to make what host Pat Sajak referred to in a tweet as the "most amazing solve in my 30+ years on the show. No kidding."
""The first word was easy as there is pretty much nothing that can go there except 'new,'" deLeon told DeGeneres and her co-host this week, Jason Bateman. "I used a used letter board, the first letter—there was 'B,' so I worked off that. 'New baby' just sounds right—it flows," he said.
DeLeon, a nursing student who had just taken a pediatrics exam, had babies on the brain. "I tried to think, 'What does a baby have?'" he told the local San Francisco ABC affiliate, KGO. "What's in a baby's room? What does a baby have? And eventually I worked off that B and came up with buggy."
DeLeon's act of mentalism was worth about $45,000. He said on "Ellen" that he intended to use all his winning on the show—about $63,000 in cash and prizes—to help pay for his tuition. And maybe a trip to Cabo San Lucas in Mexico.
Follow us on twitter.com/foxnewslatino
Like us at facebook.com/foxnewslatino