LA NOTA LOCA: Man Buys Home Next To Ex-Wife And Erects Huge Sculpture Of Middle Finger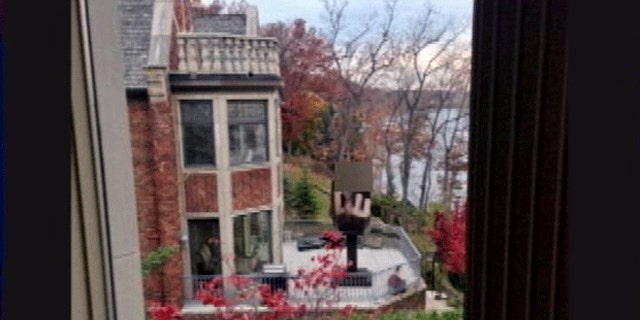 Perhaps she thought she had moved on – until, that is, her ex-husband moved into the house next door.
And just for added measure, he placed a 12-foot monument in his backyard, which he had made just for her.
It was a $7,000 bronze sculpture of a middle finger, helpfully put on a spot facing her house, right where she could have an unobstructed view. And the dark of night is no problem.
Alan Markovitz, identified in various published reports as the imaginative ex-husband, affixed a spotlight that shines brightly on the finger after dark.
Markovitz is described as the owner of three Detroit strip clubs, as well as the author of a book entitled "Topless Prophet: The True Story of America's Most Successful Gentleman's Club Entrepreneur." That book, reports say, is expected to be the basis of a television series for Cinemax.
His home is in the tony Michigan suburb of Bloomfield Hills, where the median household income in 2011 was $118,000.
The post-divorce display of art apparently came to light publicly after Markovitz's daughter tweeted about how annoying it was.
"[I]ts hard for me to enjoy my baths now because my fav tub is in my moms bathroom which faces out towards tif and alans house," she wrote, following the sentiment with a frowning emoticon.
Follow us on twitter.com/foxnewslatino
Like us at facebook.com/foxnewslatino