Ivanka Trump discusses her 'punk phase' in the 1990s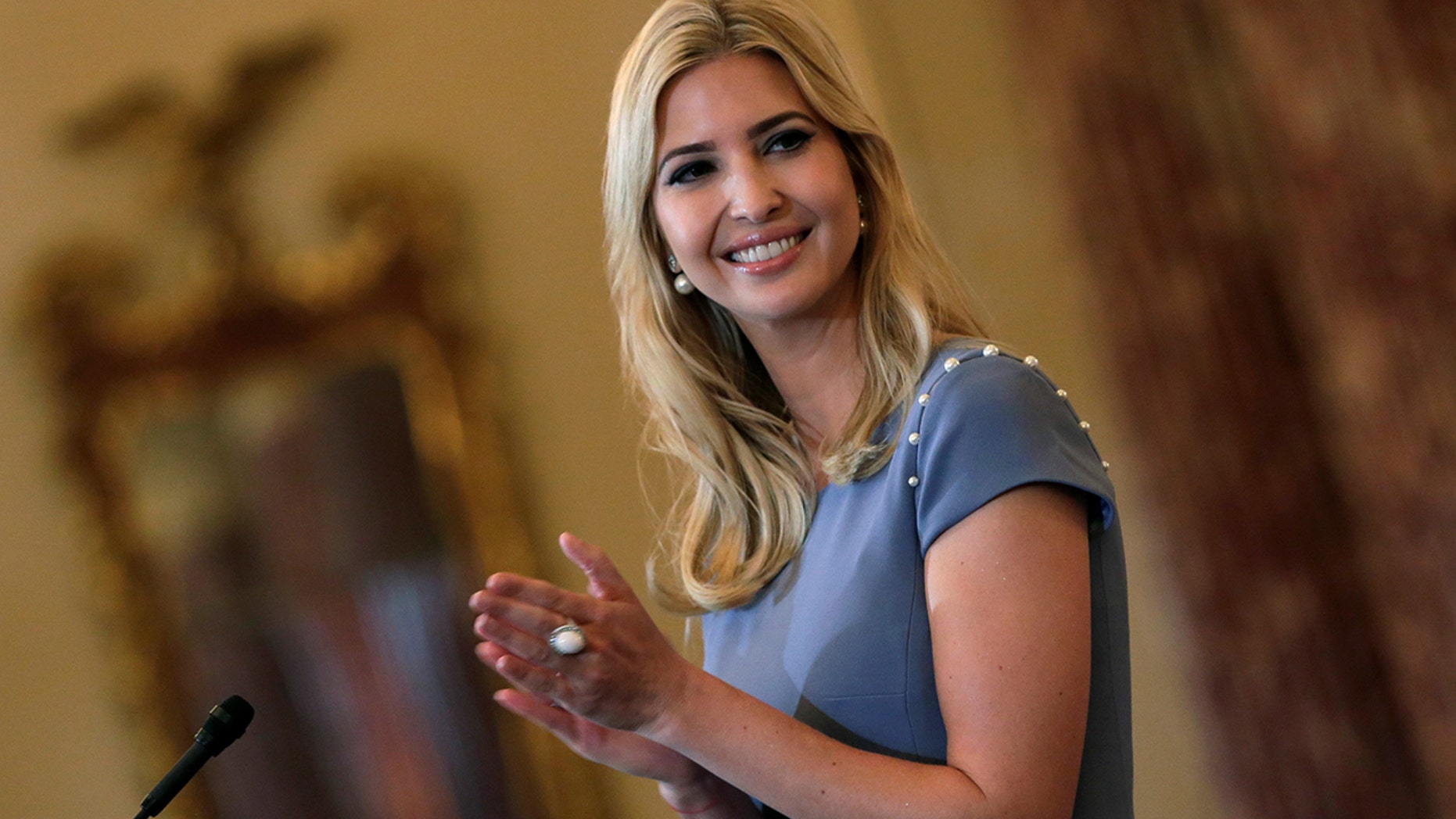 Known today for her chic ensembles and elegant style, Ivanka Trump recently divulged a lesser known sartorial chapter of her life in her mother's new memoir, "Raising Trump." In Ivana Trump's tell-all book, the First Daughter divulges her momentary "punk phase" in the 1990's, in which she favored "ripped corduroy jeans and flannel shirts."
While this edgy aesthetic dominated runways and red carpets alike during this era, Ivana did not encourage it. She swiftly took action when her only daughter got her hands on some wildly blue hair dye, Business Insider reports.
DONALD TRUMP DEFENDS MELANIA'S CHOICE TO WEAR STILETTOS TO HOUSTON AFTER HURRICANE HARVEY
"One day after school, I dyed my hair blue. Mom wasn't a fan of this decision," Ivanka writes. "She took one look at me and immediately went out to the nearest drugstore to buy a $10 box of Nice 'n Easy."
Adding that Ivana returned with blonde hair dye "three shades lighter" than her natural locks, Ivanka took a liking to the temporary fix and has "never looked back" since.
DONNA KARAN, MARCHESA FACE BACKLASH AMID HARVEY WEINSTEIN SCANDAL
While President Donald Trump's eldest daughter stepped down from her role at the helm of her eponymous fashion line soon before his inauguration, style has always been a true passion. In 2012, the First Daughter told Teen Vogue that positive feedback from customers was one of the best parts of watching her brand evolve.
FOLLOW US ON FACEBOOK FOR MORE FOX LIFESTYLE NEWS
"I love hearing from women that they wore one of my suits to their first job interview, or bought a pair of my evening shoes and danced all night at a wedding. Having the ability to now really dress a woman from head to toe is also a very exciting feeling!" she said.
Blue hair dye, totally optional.