Is your partner keeping you a secret? How to recognize the signs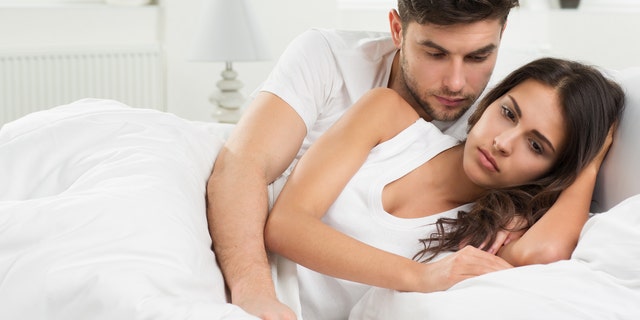 NEWYou can now listen to Fox News articles!
When many of us think we've found The One, we want to shout it from the rooftops for all to hear. But with today's disposable dating culture and an increasing number of daters wanting to play the field, relationships are seemingly more often kept a secret than made "official" on Facebook or otherwise.
THE 4 TYPES OF MEN WHO CHEAT — AND HOW TO SPOT THEM
To help you discern how and why your partner may not be advertising your new love, Fox News talked to a handful of relationship experts.
Recognize the signs
Dr. Paul Hokemeyer, a licensed marriage and family therapist, told Fox News that common signs your love interest is keeping you a secret include not meeting their friends and family after a significant amount of time dating, not befriending you on social media, and only going to remote locales or only having at-home dates.
Relationship coach Donna Barnes added timing for seeing you may be another key tipoff. "Another sign is if you don't see each other very often or only on week nights," Barnes told Fox News, "or, if after you have sex he [or] she leaves and never spends the night."
5 SIGNS YOUR SEX LIFE NEEDS A MAKEOVER
Why they may be keeping you a secret
"By keeping you private, it may mean they're not serious about you and [are] probably dating others," Barnes said.
However, some people like to take things slow and not advertise a relationship until they're sure it's the real deal, she pointed out. "It's less complicated to leave a relationship if no one else knows anything about it," she said.
Maintaining secrecy for that reason may actually be a plus, as it could give your relationship a fighting chance, Dr. Nikki Goldstein, sexologist and author of "Single but Dating," told Fox News. "It's important in the beginning to stay clear of others' opinions and judgments while you're still getting to know each other," she said.
How to broach the subject
If you suspect your partner is keeping you a secret, confront them — but do so subtly, Barnes and Goldstein agreed.
"To start, suggest doing public things together, like inviting them to meet some of your friends or family," Barnes suggested.
Goldstein recommended paying attention to their reaction and seeing whether they follow suit in inviting you to date in public, or meet your family and friends. "If the other person objects or it still doesn't change the secrecy, you'll need to have that conversation," Goldstein said. "In other words, if you never ask, you will never know."
THE 12 WORST PIECES OF RELATIONSHIP ADVICE
Know your worth
When discussing your relationship status, Hokemeyer noted it's important to state your perception rather than question it. "Never forget that your feelings are 100 percent valid," he said.
Goldsetein echoed Hokemeyer, saying that while we're living in a time when it's generally acceptable to date casually, that doesn't mean your goals and desires don't matter. If you want to be in a committed, monogamous relationship that other people are well aware of, tell them.
Hokemeyer's advice was blunter: "If you are truly in their heart then you need to be a visible part of their life, not tucked away like a shameful trinket."
FOLLOW US ON FACEBOOK FOR MORE FOX LIFESTYLE NEWS