Investigators Looking At Whether Oil Exposure Killed Stingrays In Mexico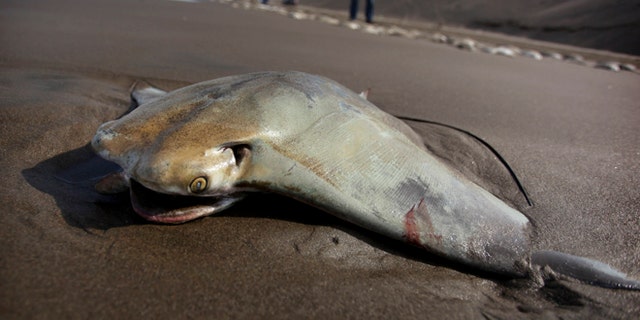 Veracruz, Mexico – Mexican authorities are studying whether work being done by the country's national oil company in the Gulf of Mexico could have caused the deaths of at least 250 rays found on a beach.
Veracruz state fishing director Tomás Rubio says his office will try to determine if the rays were poisoned or otherwise affected by Petroleos Mexicanos, or Pemex. Rubio said Wednesday that there is no evidence so far Pemex caused the deaths.
Officials also are looking into reports from witnesses who said fishermen dumped the rays because they weren't able to get a good price for them. Chopped stingray wings are commonly served as snacks in Veracruz restaurants.
Residents and visitors first spotted the dead rays Tuesday on the Chachalacas beach in the town of Ursulo Galvan.
Based on reporting by The Associated Press.
Follow us on twitter.com/foxnewslatino
Like us at facebook.com/foxnewslatino