Inside Judy Garland's Former Bel Air Mansion Up for Sale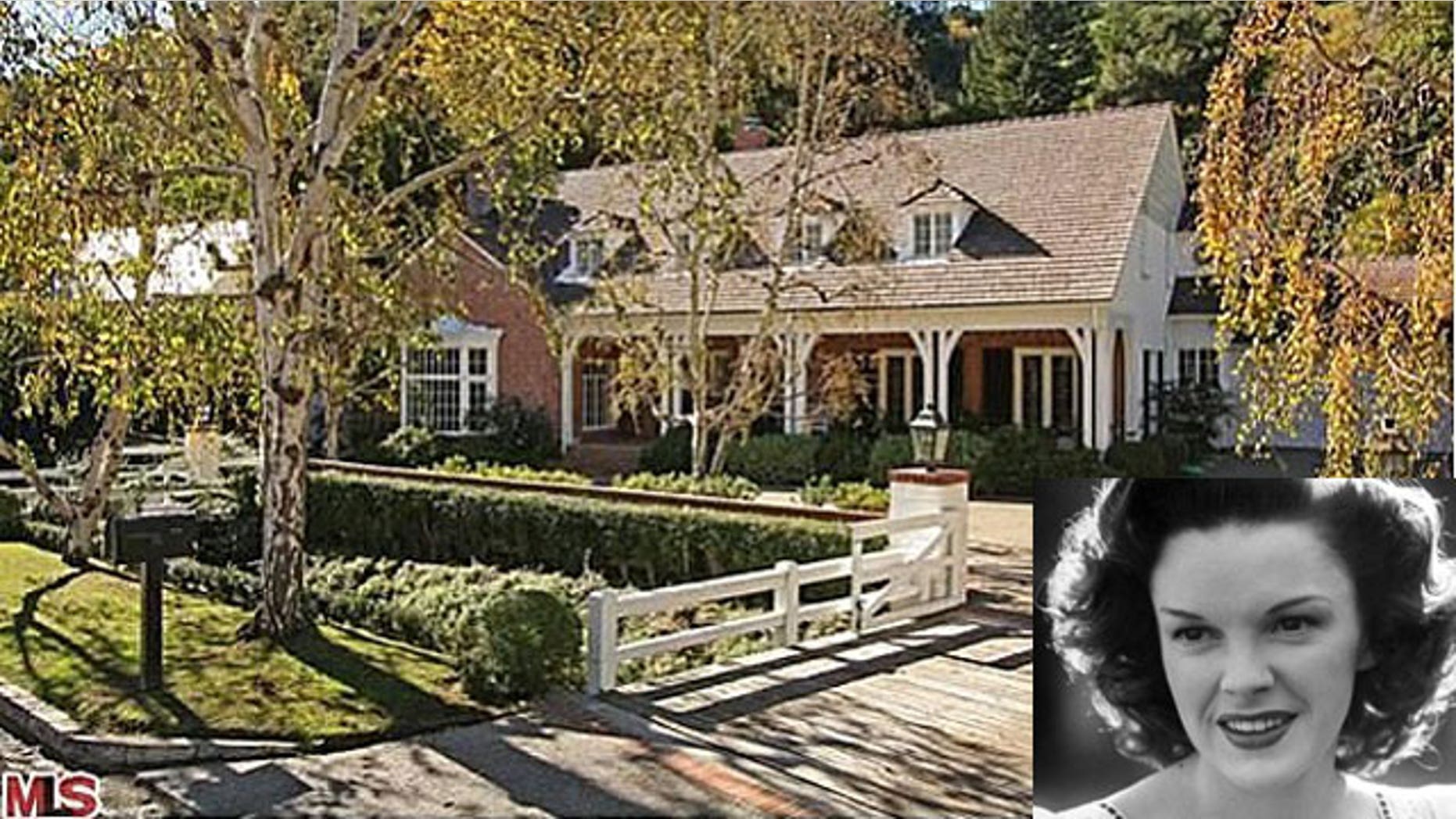 Somewhere over the rainbow, iconic actress and singer, Judy Garland, once spent her time away from the Hollywood limelight, in this cozy 2.5-acre estate. Built in 1938, the same year she was cast in "The Wizard of Oz," renowned California architect, Wallace Neff, was hired to design this property for Ms. Garland. So, in her case, there really was no other place like home.
Garland shared the home with her sister, mother, and grandmother. The listing information notes that since the actress lived there, other Tinseltown celebrities, including Quincy Jones and Marvin Gaye, have also called it home.
Garland's former home is located on Stone Canyon Road, an admired street tucked inside a more traditional suburb of Bel Air, away from many of the swanky mansions typically seen in the world of celebrity and Los Angeles real estate. The 5,513-sq ft main house boasts 5 bedrooms, 6.5 bathrooms, a cook's kitchen that looks out to the garden, an office, library, and spacious formal dining and living areas, perfect for entertaining. Also included on the property is a private, meticulously landscaped backyard with an outdoor pool, separate cabanas, and an original "writer's" cabin.
Though most remembered for her performance as "Dorothy," Judy Garland (born Frances Ethel Gumm) had a career that spanned 45 years of her short, 47-year-old life. She earned an Academy Award, Golden Globe Award, several Grammy Awards, Special Tony Award, was posthumously awarded the Grammy Lifetime Achievement Award, and is easily regarded as one of the greatest female stars in the history of America's entertainment industry.
Click here to read the full report from Zillow.com.
See more Celebrity Real Estate news:
> Rose McGowan Lists Los Feliz Home for $1,849,000
> 93-Year-Old Zsa Zsa Gabor Selling Bel Air Mansion
> Napster Founder/Ex-Facebook Prez Sean Parker Buys $20M "Bacchus" House