Indiana couple left without wedding venue after planner loses lease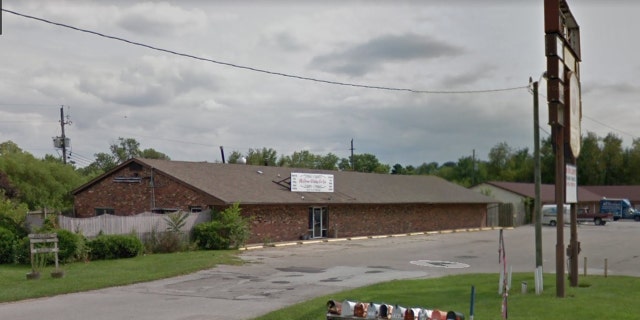 An engaged couple in Indiana was left devastated after the wedding planner lost the lease on the venue just 60 days prior to the big day.
Stephanie Sabik of Indianapolis has been planning her wedding for nearly two years, but the entire event is now up in the air after she received a text message saying she no longer had a location to hold it.
"A bride's worst nightmare is happening to us and I feel completely lost and devastated," she wrote in a Facebook post Monday. "Our entire wedding was gone in one simple text."
BLACK SORORITY MEMBERS SUE OHIO RESTAURANT AFTER POLICE CALLED
Sabik and her fiancée hired Toni Arthur-Wall of The Whole Shebang Planning in Wanamaker, but after making all but two remaining payments, they learned she's being evicted with no word on when they'll get a refund.
"Not once did she say when she would return the money but did say she wouldn't have it Saturday and would pay us back as she could…I pressed again asking when we could start seeing any of the money and she never wrote back," Sabik wrote.
Arthur-Wall told Sabik in the text that she'd been "struggling to keep things going" but thought she could "make it work through the end of the lease." She also blamed the building owner, saying she had a hard time booking clients because of the building's "lack of upkeep on the outside."
It turns out Sabik and her fiancée aren't the only couple Arthur-Wall has left without a venue on short notice. A woman named Alyssia also booked with Arthur-Wall and is left scrambling to find a new location to hold her wedding, which is less than two weeks away.
COLLEGE STUDENT EMAILS 247 NICOLES TO FIND DREAM GIRL AFTER NIGHT OUT
"She hasn't paid any of the vendors that we paid her for anything. At this point we don't even have a photographer or a DJ. After receiving that text yesterday we lost all hope," Alyssia told Fox59.
Alyssia received a similar text message from Arthur-Wall, who also told the bride-to-be she has to file for bankruptcy.
The money from the two couples is reportedly being used to pay utilities and upkeep at the venue, Arthur-Wall told Fox59, which is why it isn't being reimbursed right away.
Arthur-Wall is also facing multiple lawsuits, including from the owner of the previous venue she leased, as well as the current venue. A former bride also sued her and won, Fox59 reports.
FOLLOW US ON FACEBOOK FOR MORE FOX LIFESTYLE NEWS
"I cannot stop crying and feel sick that what was supposed to be our most perfect day to start the rest of my life with my best friend is ruined! I have heard of horror stories but never in my wildest dreams did I think it would happen to us. All our money was tied into this. I feel so lost," Sabik wrote.
Sabik and Alyssia both started GoFundMe pages to help raise money to pay for their impending nuptials.