In Taking Back Urban Areas, Latinos Are Causing A 'Gente-fication' Across The U.S.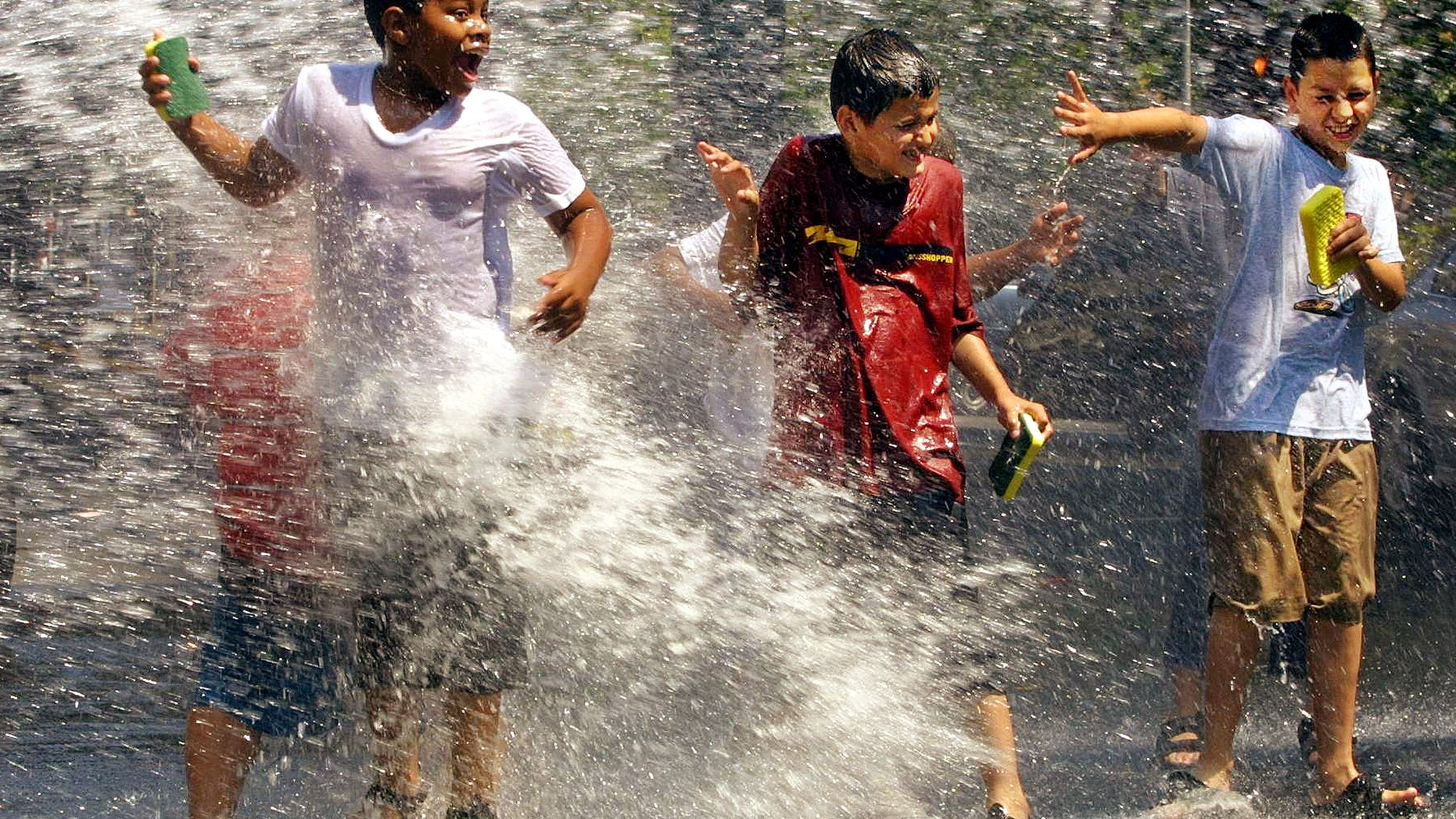 Lincoln Heights is the kind of place where you might hang out with your neighbors on a warm day, drinking in the stunning views of downtown Los Angeles. But it's also the kind of place where, just a few weeks ago, a SWAT team descended freeing hostages who had been taken prisoner in their home by four armed invaders.
A growing number of upwardly mobile Latinos would rather take the good and bad of Lincoln Heights than idyllic suburbs, in a trend that some refer to as "gente-fication" (as in "gente," Spanish for "people") This movement of Latinos returning to long standing urban neighborhoods is most noteworthy in Los Angeles, but as the Latino population grows more educated and wealthier it is repeating itself in a variety of cities across the country, such as Houston, Phoenix and Washington Heights, in New York City.
It's not just affordable housing that is pulling Latinos back to neighborhoods that others have written off. Some say they chose their homes as a civic obligation to give back to their communities. But the trend echoes a growing desire among Latinos, in particular, to live in walkable communities that can support many generations under one roof. And those preferences are inspiring developers to embrace new designs in heavily Latino neighborhoods to keep degree-holding professionals from fleeing to the suburbs.
"Some people would argue that gente-fication is just as bad as gentrification," said planner Michael Mendez, who was among the first to identify Latino living preferences as "Latino new Urbanism." "Others see it as an opportunity for reinvestmvent. You hear a lot about brain drain when you have upwardly mobile leaving because there are not enough amenities."
Lincoln Heights, L.A. is where Elena Popp, a housing rights attorney, and Bridgette Gonzales have made their home. The couple, one of many Hispanic LGBT couples who are at the beginning of the gente-fication movement, said the first few months were rough but they weren't surprised. When they moved in, their home (vacant at the time) was surrounded by a fence that they remembered being at least 10 feet tall, a security measure the previous owners used to keep away the gang members who hung out across the street.
Popp and Gonzales removed the fence – an eyesore and unnecessary buffer – but they worried at first about how they'd be accepted as a couple and as gente-fiers. But they stood their ground, confronting gang members when their house was tagged, and earning their respect enough to keep further acts of graffiti at bay. They even enlisted the gang members' help in finding their runaway dogs (one of whom was named Clover, the name of a rival gang. Popp and Gonzales said they had promised to make the dog's tag read Dover if she came home safely) and opened their doors to neighbors who needed legal advice for evictions.
Popp, who was born in Mexico, said she felt at home from the moment they heard a neighbor's rooster crow. Gonzales, a member of MECHA, said that their decision to return to a neighborhood where her father grew up was repeated by many of her classmates. "We always thought we'd come back," she said.
Gente-fication is increasing power and voice in communities that had lacked them. Rudy Espinoza is an example of that in Boyle Heights. Chicano hipsters (chipsters, as some call them) have sought out Boyle Heights for its arts scene and proximity to downtown Los Angeles. But Espinoza said what what really drew him in was the ability to have a hand in the community's development and preservation. He helped establish the Leadership for Urban Renewal Network that will work like venture capitalism in Silicon Valley. The group plans to provide the funds and partner with local businesses to help them expand as the neighborhood changes.
"This is where we're from," he said, of the upwardly mobile who have returned. "We've gone to college and we've come back with these new tools we've acquired. Let's apply them to our communities and bring them to bear."
It's not just social issues that are driving young Latinos to these neighborhoods.The communities themselves offer what suburbs don't: food vendors on the streets, civic and art scenes with cultural relevance and plazas bustling with activity.
"This is a different trajectory than typical white gentrification," said planner Michael Mendez.
As housing stock is low and developing more suburbs environmentally stressful and expensive, some developers in areas that had largely suburban feels, like parts of Phoenix, Houston and Santa Ana in California, are starting to build complexes with a mixed retail and living space that feature a plaza for outdoor activity. Latinos with increasing wealth have a greater ability to decide where to live and they are seeking out cultural amenities in their choice.
"We have a housing crisis across the country," said Clara Irazabal, a professor at Columbia University's graduate school of architecture. "There is inertia that continues to offer suburban houses in outskirts and not everybody wants that."
So far, the changes to these neighborhoods have been incremental. A restaurant here, a bar or coffee house there, flaxseed flaxseed chips sold alongside homemade tamales in local bodegas. There has been an economic shift too. Median household incomes have crept up from $33,235 in 2008 to $38,801 in 2012, according to Census data for California's Boyle Heights. In Lincoln Heights, where Popp and Gonzales live, it went from $30,579 to $33,019 over those same years.
But there is a downside to any form of gentrification: as income increases, rents get higher and developers get interested. Popp from Lincoln Heights legally represents an association of families from Boyle Heights' garden apartment complex called Wynvernewood. The site is the epicenter of a years-long battle between a community looking to keep their homes and a company that bought the complex arguing that the neighborhood could be better served with a high-end living and retail space.
"This could potentially displace a lot of families," said Popp.
Across the country, Washington Heights and Inwood, in Manhattan, N.Y. is preventatively fighting outside change and trying instead to find ways to preserve cultural components and affordability, possibly through gente-fication if that means bringing jobs and amenities to the area, said Ydanis Rodriguez, councilman for Washington Heights and Inwood. He is currently working with a scholar from Columbia to prepare a 30-year outlook plan. He's seen younger upwardly mobile Latinos come to the neighborhood but he's watched as more longtime residents have gotten displaced.
"My goal is to see how can we bring a larger number of our people to the neighborhood," said Rodriguez. "And how can we move from being a working-class neighborhood to a middle-class neighborhood."
Meanwhile, in Lincoln Heights, Popp has become known as "la abogada" and she and Gonzales open their door at all hours if their neighbors need them.
"We have a real desire to be part of the neighborhood." Popp said. "And we want to work to maintain the character of the community."