Iditarod changes rules after several dogs test positive for 'prohibited substance'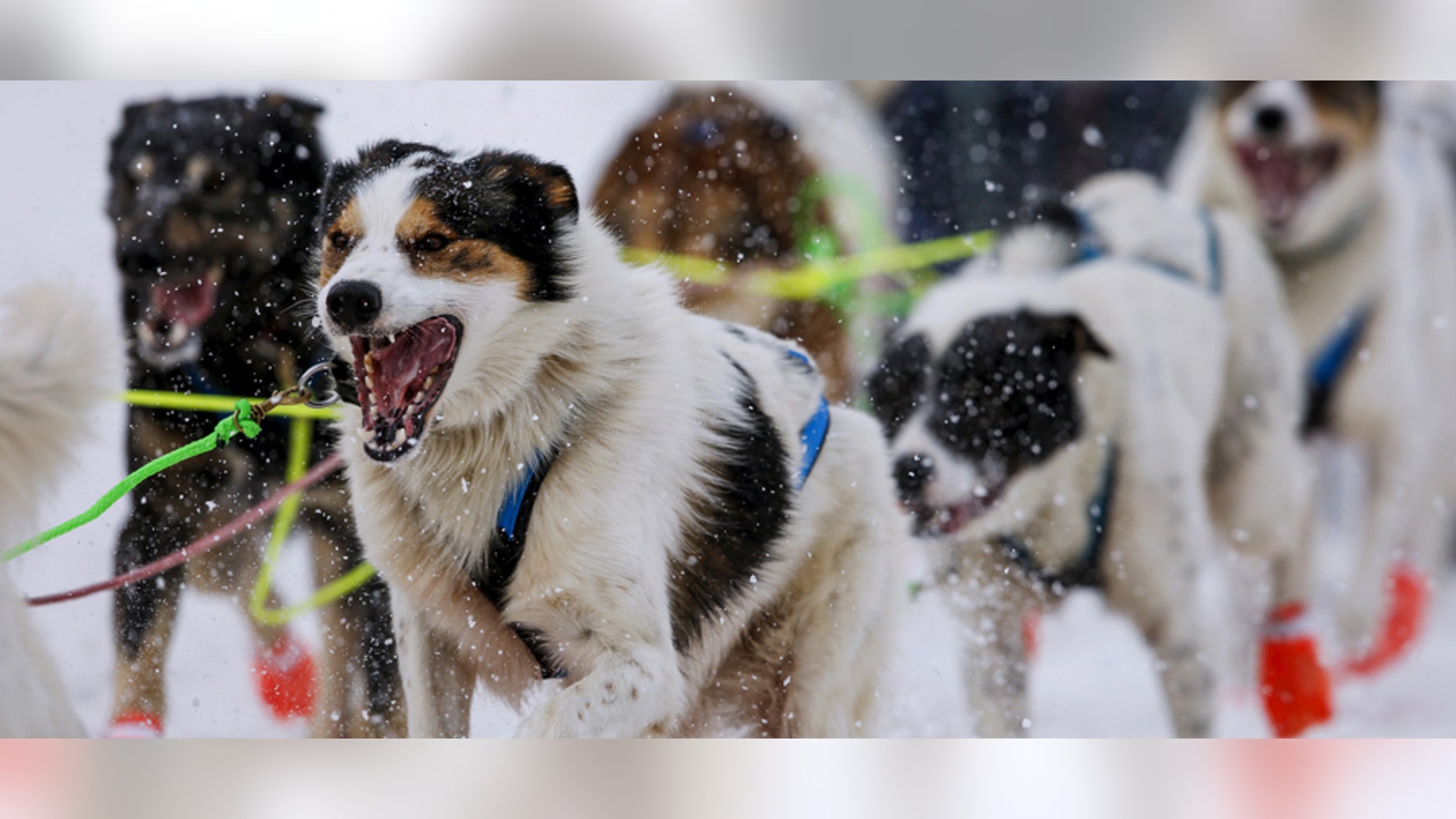 After several doped-up dogs were discovered at the 2017 running of Alaska's famed sled dog race, the Iditarod Trail Committee's board of directors voted late last week to change its rules in an attempt to crack down on mushers trying to gain an illegal edge on the competition.
In a statement provided to the Alaska Dispatch News, Iditarod officials said that the changes were made after a "single musher's team" tested positive for "a prohibited substance" during the last running of the race. Citing legal concerns and confidentiality, Chas St. George, an Iditarod spokesperson, did not say who the musher was, what drugs the dogs tested positive for or where on the 979-mile route the dogs were tested.
Before the rule change, officials were prevented from disqualifying a musher because they could not prove his or her intent. The revised regulations stipulate that mushers will be "strictly liable" for any positive drug tests.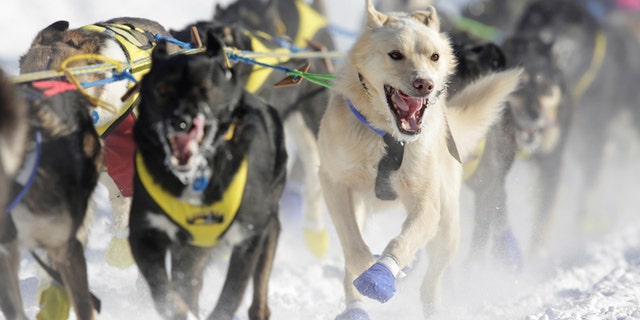 "Any musher who is found to be responsible, either directly or indirectly, for tampering with another musher's dogs, foods, snacks or supplies, or tampering in any other manner, which effects the results of drug testing results of another musher's dogs will be subject to discipline of disqualification and/or a ban from the Race," the updated rules state.
If a musher is believed to be giving to pups performance-enhancing drugs -- which includes everything from common painkillers to blood doping like the kind used by some professional cyclists -- he or she could be brought before a review panel to prove "by clear and convincing evidence that the positive tests resulted from causes completely beyond their control." That evidence can include the musher taking a polygraph test.
Veterinarians working at the race collect urine samples from dogs at the ceremonial start in Anchorage, randomly along the race route and – for the top 20 teams – at the end of the race.
"We have to have a rule that is enforceable," Wade Marrs, who serves as the musher representative on the Iditarod board, told the Dispatch News. "If we can't enforce it, then what's stopping people from getting out there and doing it all the time?"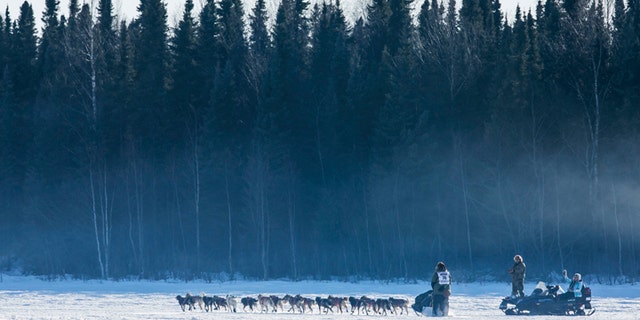 One concern, however, among mushers is that someone will tamper with the dogs' food and snacks as mushers don't always have eyes on their team. Mushers send food to checkpoints weeks in advance and also spend time eating and sleeping away from the dogs – all times when someone could give their dogs a prohibited substance.
"I am strongly supportive and I appreciate the board for trying to enforce the drug dog policy, but I think it's a mistake to leave the mushers in a place where they can be sabotaged and have no recourse," reigning Iditarod champion Mitch Seavey said. "Unless you can catch someone else and prove that they did it, it's impossible."
The 2018 Iditarod starts on March 3 in Anchorage.