Hunters search Pablo Escobar's Miami mansion to look for hidden bodies, cash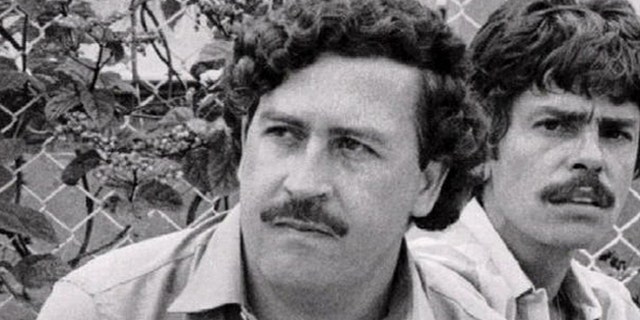 The owners of a Miami mansion owned by late Colombian drug lord Pablo Escobar aren't taking any chances before razing the place.
Professional treasure hunters are combing the 7,336-square-foot plot of land with metal detectors, magnetometers, electric saws and other tools in search for hidden bundles of cash, or possibly the remains of victims from the drug lord's brutal reign.
All of this is taking place before the current owners tear down the rose-colored mansion that was owned by the Colombian kingpin in the 1980s.
"We want to close a very dark chapter in the history of Miami," journalist Jennifer Valoppi, who is the current owner along with her husband Christian de Berdouare, a businessman who founded the Chicken Kitchen fast-food chain, told The Miami Herald. "We want to erase those memories and create something new and inspiring."
Escobar bought the mansion in 1980 – even putting his own name on the document transferring ownership – for $762,500. The current owners bought the home in 2014 for $9.65 million.
The mansion, which was built in 1948, features four bedrooms, six bathrooms, a pool and garage as well as a marina, 150 feet of frontage on Biscayne Bay and views of downtown Miami.
When the new owners are done razing the place, however, all that will be left of Escobar's formers home will be a single banyan tree.
While it is unknown if Escobar ever lived – or even visited – the property, former Drug Enforcement Administration agent Jim Shedd told the Herald it was very likely that the drug lord's hit men used the swanky digs as a hideout and that it was also a landing point for the tons of cocaine shipped from Colombia to the U.S. in the 1980s.
U.S. authorities seized the property in 1987 as part of a round-up of several proprieties Escobar had in Florida worth an approximate $20 million.
An attorney, Roger Schindler, bought the property for the government for $915,000 in 1990, but the property was abandoned several years ago following a fire.
Treasure hunters looking through the property say they found several holes punched in walls, apparently made by people searching for hidden loot.
The new owners say they are not sure whether they will move into the property once the new home is completed or put it on the market. ONE Sotheby's International Realty has put the value of the future mansion at $21 million.
"We own three properties on this street," de Berdouares said. "Depending on which one sells, we might move to this one when it's ready."