High school teens head to IKEA for homecoming photos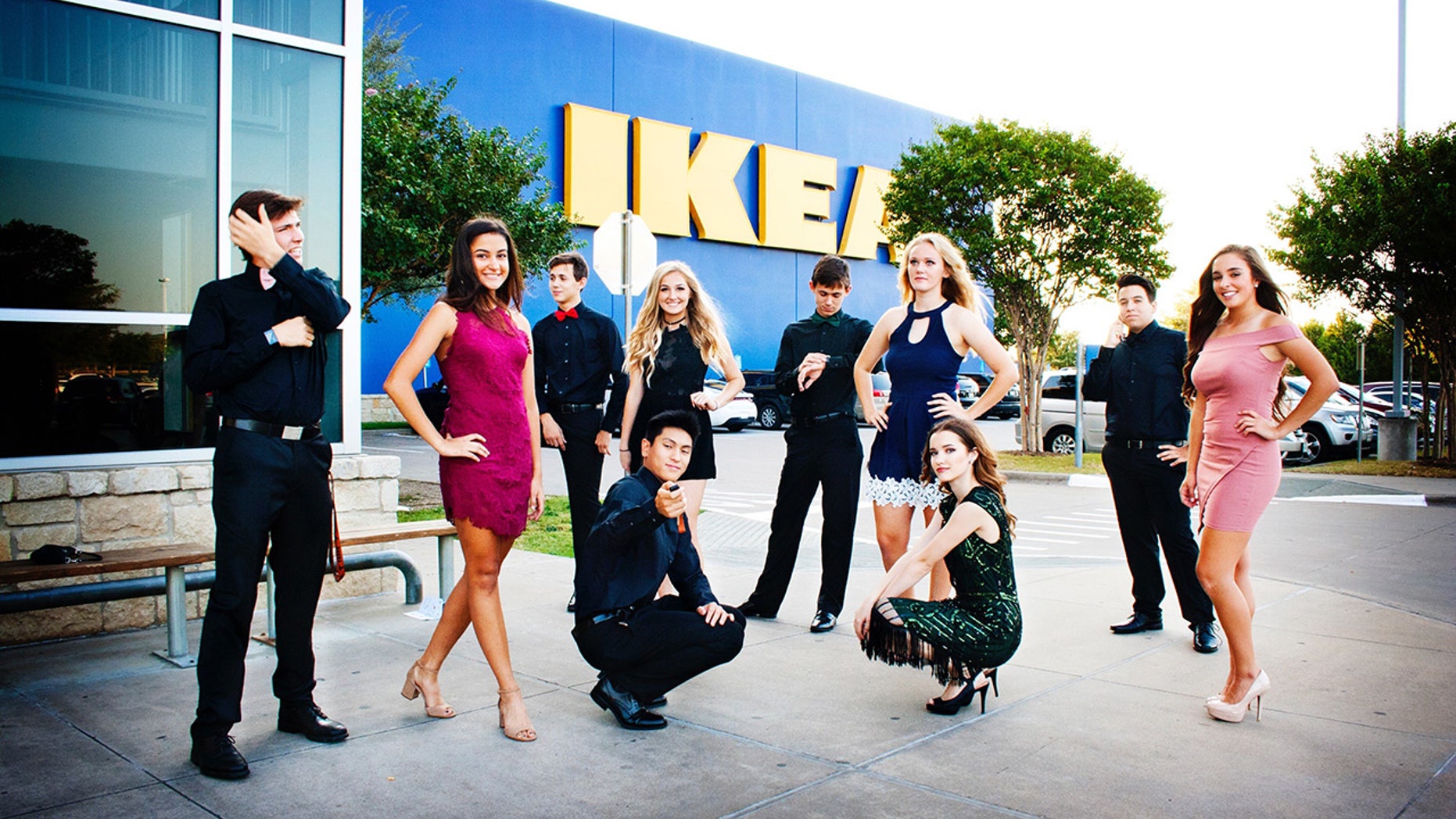 A group of Texas high school teenagers wanted to make a statement for homecoming – so naturally, they went to IKEA.
The idea was hatched when Megan Goulding, a senior from Frisco, TX, and her crew were discussing what to do for their homecoming photos.
DAD OF BULLIED CHILD TELLS PARENTS TO 'EDUCATE YOUR CHILDREN'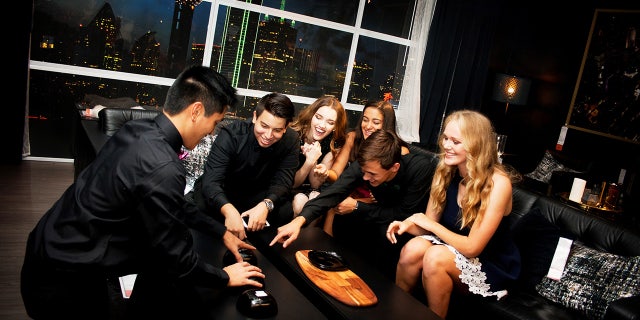 "A few weeks ago when we started planning homecoming, we were trying to find out where to take our pictures, and one of the boys, Hayden Mcfarland, said 'IKEA' as a joke, but I was totally onboard with it from the beginning," Goulding told Yahoo Lifestyle.
The 16-year-old is no stranger to IKEA – admitting she has "a lot of furniture from there" – and was excited to get to hang out at the warehouse in her emerald green dress with black fringe.
"I was so excited to pose in all the staged rooms," she says.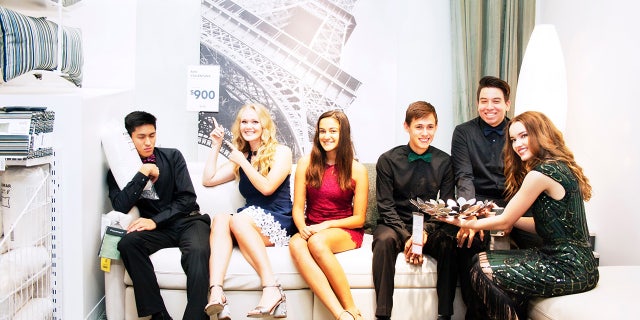 The hard part might have been in finding a photographer who was willing to spend time traipsing through IKEA's labyrinth of rooms. Fortunately for them, Goulding's mom, Shandee Goulding, is a professional photographer and agreed to tackle the unique project.
Once the teens showed up in their formalwear, the photoshoot was on. The group posed in front of the iconic blue and yellow store sign, on living room couches, at a dining room table, and even took action shots in one of IKEA's many kitchen designs.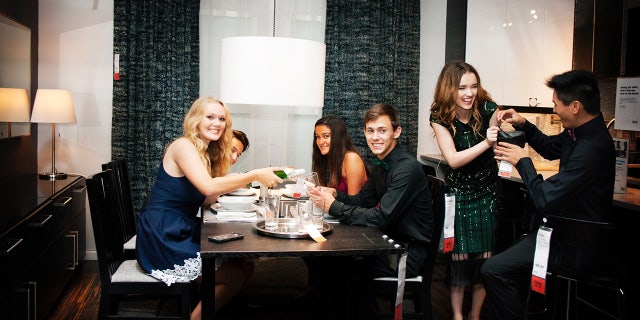 Of the experience, Goulding told Yahoo Style that they received "so many strange looks," and had to reassure shoppers that they weren't "famous or shooting for the IKEA magazine."
Though the photos have been a smash hit since Goulding shared them on Twitter, getting some of her friends to embrace her vision was a bit of a challenge at first.
"Most of my friends were onboard," she says, "but a few definitely needed encouragement to get into it."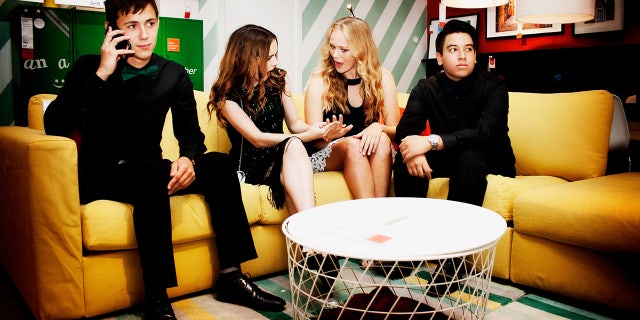 But they eventually came around, she notes, "As soon as everyone got really into it, though, it was such a blast, and we had great ideas. To make my friends more confident, I asked them, 'When you are 40, would you rather show your kids pictures at a park or IKEA?' I say IKEA!"
FOLLOW US ON FACEBOOK FOR MORE FOX LIFESTYLE NEWS
Other people are saying IKEA as well, like when she walks down the halls at her high school.
"This morning a girl at my school that I don't know asked me if I was the 'IKEA girl!' Everyone is texting about how it's blowing up and how excited they are!"
We can only guess what the group will have in store when graduation pictures roll around.