Here's How Much, On Average, the Tooth Fairy Pays Per Tooth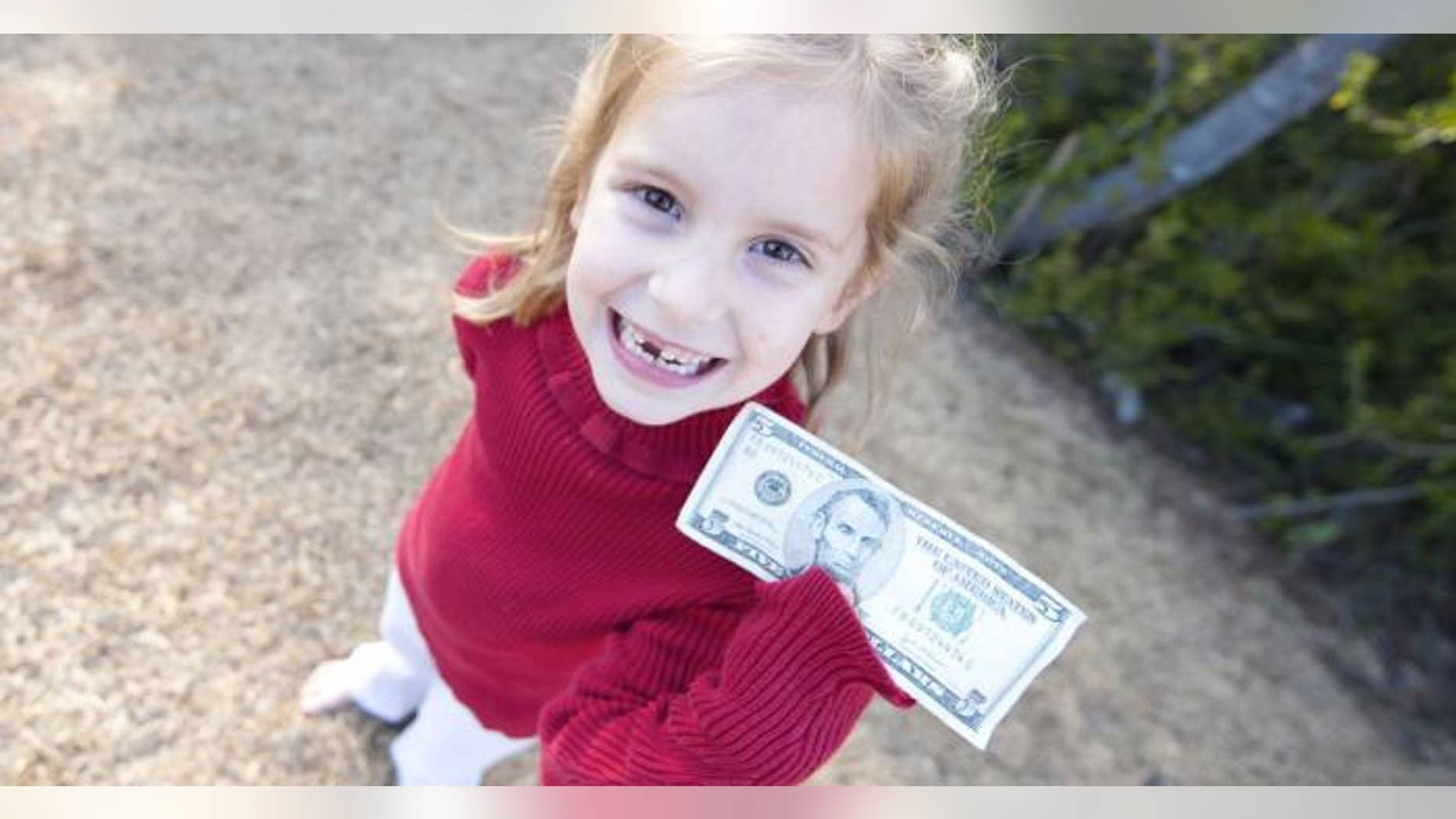 The Tooth Fairy isn't feeling as generous this year as she has in recent ones. After hitting a high of $3.70 per tooth in 2013, her average payout dropped to $3.43 in 2014 and is down yet again to $3.19 this year, according to a new survey by Visa.
And she clearly favors the rich. Kids in families who make less than $75,000 a year are getting just $3.07 per tooth, while kids in families who earn more are averaging $3.46, reports UPI. She also has a thing for the Northeast, where kids enjoy the highest average return of $3.56 per tooth; kids suffer the most in the South, where a tooth goes for just $3.07.
"The Tooth Fairy is finally fluttering back to earth," says Visa's director of global financial education.
Visa's sixth-annual Tooth Fairy survey is based on 4,027 phone interviews conducted earlier this summer, reports Forbes, which put the Tooth Fairy's net worth at $3.9 billion in its 2010 ranking of the richest fictional characters. Visa also offers an app to help parents calculate the going rate among other families with similar details, such as location, age, income, and marital status.
Based on this year's average, a typical kid can forecast earning $64 of income over his or her illustrious tooth-losing career. (In related news, the Tooth Fairy's rate really shot up from 2012 to 2013.)