Hair stylist's massive 'transformation' scissors are charming the internet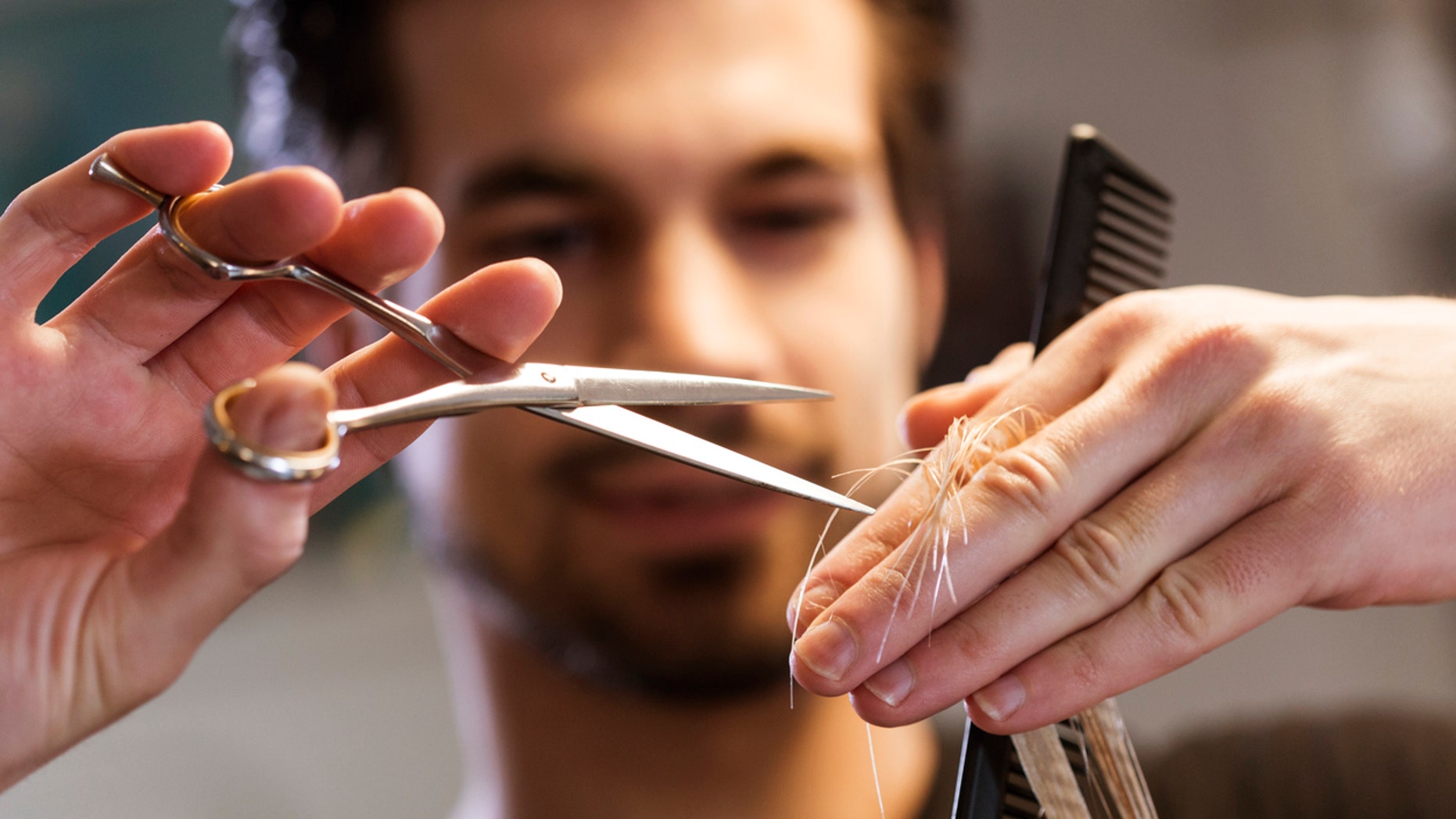 A hair stylist in California is going viral for his unique shears.
The Los Angeles-based hair salon, Larisa Love Salon, is known for its hair transformations. But French hair stylist, Paul Desmarre makes the entire process a little more dramatic – and exciting – by bringing out huge ribbon-cutting scissors for people who really want to change up their look.
J. CREW AND MODEL RESPOND TO CRITICISM OVER 'WRONG' HAIRSTYLE
"Big job, big scissors," Desmarre says of his theatrical style.
The hair stylist has been doing hair for a decade, and told Yahoo Lifestyle he "love[s] transformations."
"I don't do it for myself. I do it for the client. I want to give them the best transformation they can," he added.
Well, according to the video of him using the distinctive clippers, those on social media are loving it too. The recording of Desmarre cutting 19-year-old Kendal Fedail's waist-length hair with the large scissors has already reached more than 3 million views on Instragram.
Commenters left encouraging words like, "That's the best way to do it," and "love this."
Desmarre said he's brought out the special scissors, which take two hands to manage, about three times in the last six months. But, he isn't the only one in the salon who uses them. Sometimes the shop's owner, Larisa Love, will try her hands at giving a big chop.
FOLLOW US ON FACEBOOK FOR MORE FOX LIFESTYLE NEWS
As for Fedail – who had Desmarre finish her look with layers and a fresh balayage – she couldn't be happier with the results.
"This is the first time I've gotten my hair cut and not cried," she says.