Family claims stranger hacked baby monitor to watch 3-year-old daughter, tell her 'I love you'
A family in Seattle made a terrifying discovery after their young daughter told them she could hear voices coming through her baby monitor.
The family soon determined that someone had hacked the device, and was using it to talk to their child. Even more disturbing, whoever hacked the baby monitor was allegedly able to access the camera and watch the child.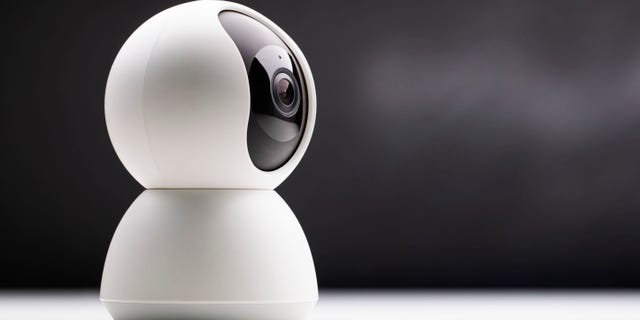 The 3-year-old girl initially told her parents that she heard someone talking to her through the baby monitor, the couple told K5 News. Her parents, Jo and John, asked the outlet not to use their last names.
"[My daughter] said the 'voice is talking to me,'" Jo told K5 News. "I said, 'the voice is talking to you, what's going on?' And she said the man said, 'Jayden, I love you.' And I said, 'What?'"
MOM OUTRAGED AFTER SON TRAPPED IN SCHOOL BUS LUGGAGE COMPARTMENT FOR 45 MINUTES
The parents say they initially thought her daughter overheard someone outside, but then they noticed that the camera had mysteriously moved positions and was no longer pointed down at the crib.
"I instantly wanted to throw up, my heart was in my throat," Jo explained.
While neither parent heard the voice themselves, they say their daughter's story has remained consistent. They also noticed other odd behavior from the camera, which they described as "odd resets." John's mother also claimed she heard a voice coming from the kid's room at one point, but didn't think anything of it at the time.
CLICK HERE TO SIGN UP FOR OUR LIFESTYLE NEWSLETTER
"Someone was in our daughter's room, basically watched her," Jo said. "And I don't know what all they saw, what they got from that. Is it the fear alone they're enjoying? It's just so unsettling to not know."
After researching the brand of camera, Jo and John say they found multiple reports of it being easily hacked. They say they have since filed a report with authorities.
"Here's a $50 camera that has glowing reviews, because it's a good camera and an affordable option," Jo explained. "Like, how many families are going to get this camera that's not secure? And that's just really upsetting. How could this happen to anyone?"
CLICK HERE TO GET THE FOX NEWS APP
A representative for Fredi, the brand name of the baby monitor, was not immediately available for comment.