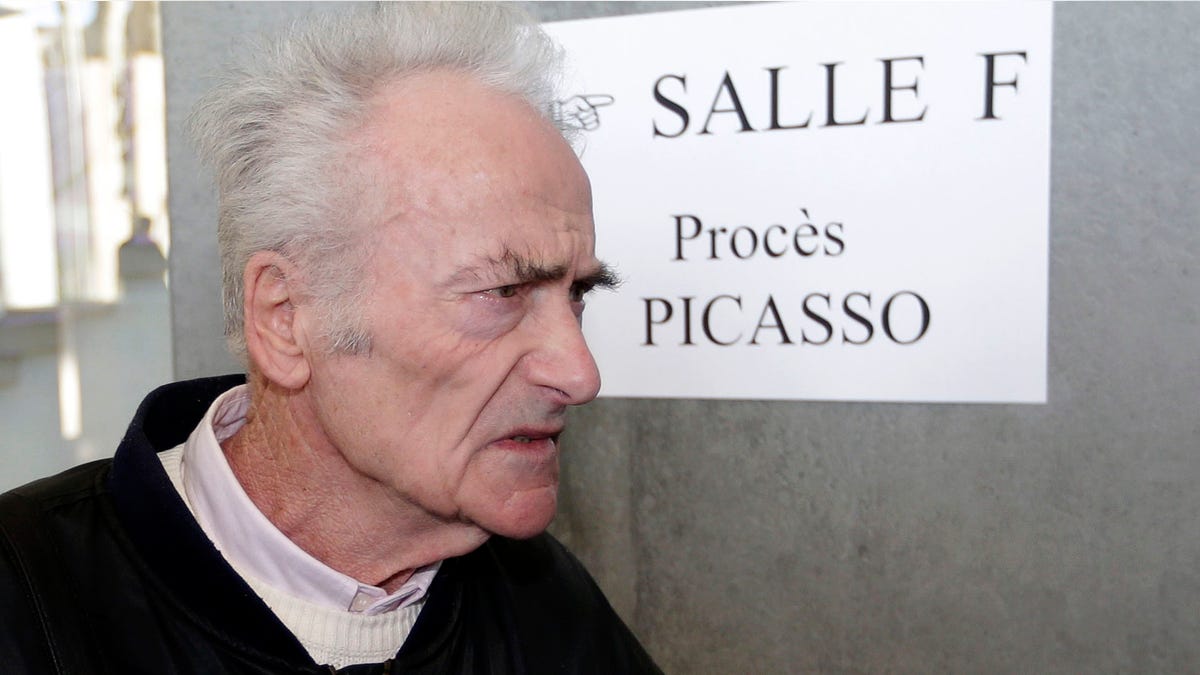 PARIS (AP) – Would Picasso have donated 271 works to an electrician who worked for him for a few years in southeast France?
A French court began to contemplate that mystery on Tuesday at the start of a three-day trial of Pierre Le Guennec (Luh Gehn-EK) and his wife, Danielle. They claim that the artist, or his wife, gave them the 180 lithographs, collages and paintings and 91 drawings around 1970 when Le Guennec began working as a general handyman at Picasso's estate.
Picasso heirs and a state prosecutor describe the couple's account as ridiculous.
Le Guennec quietly kept the works in a garage for decades. Produced between 1900 and 1932, the works have never been displayed publicly. The Le Guennecs face up to five years in prison and a 375,000-euro fine if convicted for concealing stolen goods.
The case is shaping up largely as one of "he said, she said" because some potential witnesses have died in the interim, because hard evidence of theft 40 years ago may be hard to come by, and because even the state's own case doesn't mention who may have stolen it.
About five years ago, Le Guennec began worrying about what might come of the works after his death, according to his lawyer. He wanted to avoid any legal headaches for his children, so he contacted the Picasso administration, which looks after works held by his heirs.
In September 2010, Le Guennec traveled to Paris to have the works assessed by the administration. A few days later, they were confiscated by police.
The Le Guennecs have different versions about how they got the art.
Pierre allegedly recalled that Picasso's then-wife, Jacqueline, handed him a closed box containing the works, saying "Here, it's for you. Take it home." — and they never discussed it again. Danielle recalled that her husband came home with a stuffed trash bag, and told her that Picasso had given the works to him. The artist had been tidying his studio, according to that version.