Figure skating at the 2018 Winter Olympics: What on Earth is a 'twizzle'?
Ferris Bueller iconically stated, "Life moves pretty fast. If you don't stop and look around once in a while, you could miss it."
The same is often true when we watch figure skating.
Spins, twizzles and jumps all happen within the blink of an eye, and, as regular viewers, we often miss what we are watching, leaving us unable to fully appreciate the high level of skill that goes into each move.
WHY SKI JUMPING SUITS ARE SO TIGHT, AND WHY THEY CAN GET AN ATHLETE DISQUALIFIED
That's why Fox News consulted Sinead Kerr, two-time Olympian and British ice dancer, to explain what it is we're seeing at the 2018 Pyeongchang Winter Olympics.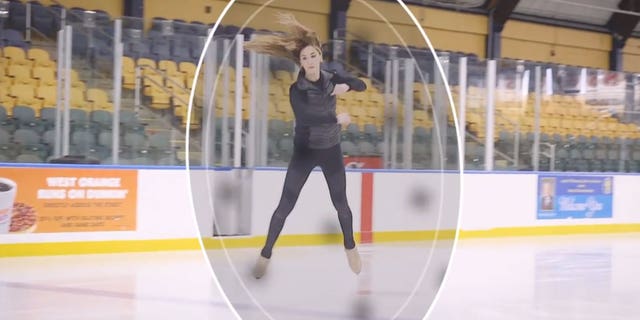 Kerr competed with her brother John in ice dancing at the 2006 Winter Olympics in Turin, Italy, and at the 2010 Winter Olympics in Vancouver, Canada.
"Competing in the Olympics was my ultimate dream even when I was a child athlete," she recalled, "so for me just the whole experience was phenomenal."
In addition, Kerr delivers unique insights on what to look out for at Pyeongchang. "In the ice dance event, it'll be all about twizzles, the connection, the footwork, the skating skills, the step sequences, things like that," she says.
FOLLOW US ON FACEBOOK FOR MORE FOX LIFESTYLE NEWS
A twizzle, in particular, "sets apart the really good ice dancers from the not-so-good," Kerr says, explaining that a twizzle "is almost like a spin, but whilst moving, and you get extra points for moving your leg."
Be sure to check out the full interview with Sinead Kerr above, complete with her demonstration of this "twizzle" we keep hearing about.