Feds order California brewery to stop making cannabis beer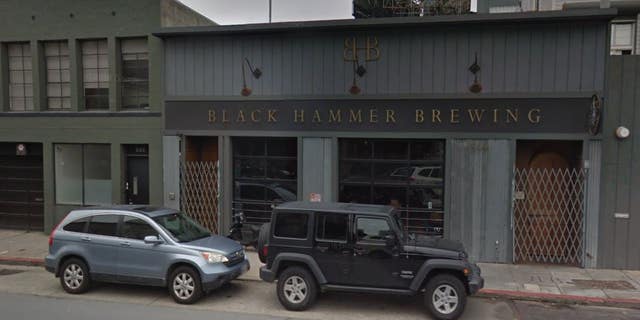 NEWYou can now listen to Fox News articles!
A California brewery's production of cannabis beer is going up in smoke.
The U.S. Alcohol and Tobacco Tax and Trade Bureau ordered Black Hammer Brewing in San Francisco to stop making beer that includes the "hemp-derived compound" cannabidiol (CBD), the San Francisco Chronicle reports.
The bureau, though, is reportedly letting the manufactuerer sell off the rest of its inventory of CBD beer. (Drinkers can't get high from the beverage).
"Our guests love the CBD beers, and we're pretty sad that we have to stop producing them," owner Jim Furman told the newspaper.
The Chronicle explained that the order was issued because the trade bureau "requires special approval for non-standard beer ingredients."
The brewery's owners are applying for permission to use hemp and terpenes.
Black Hammer Brewing spoke about the news in a Facebook post on Wednesday.
"We've ceased production to comply with Federal statutes, but we are pouring the last of our CBD beer, the only CBD beer in California, starting at 4:20pm, Thursday."
It added, "Each one will be served until it's gone (stay tuned to instagram for updates), and a new variety will be tapped each Tuesday at 4:20pm."
The Associated Press contributed to this report.