Famed New Mexico Shrine Threatened By Vandals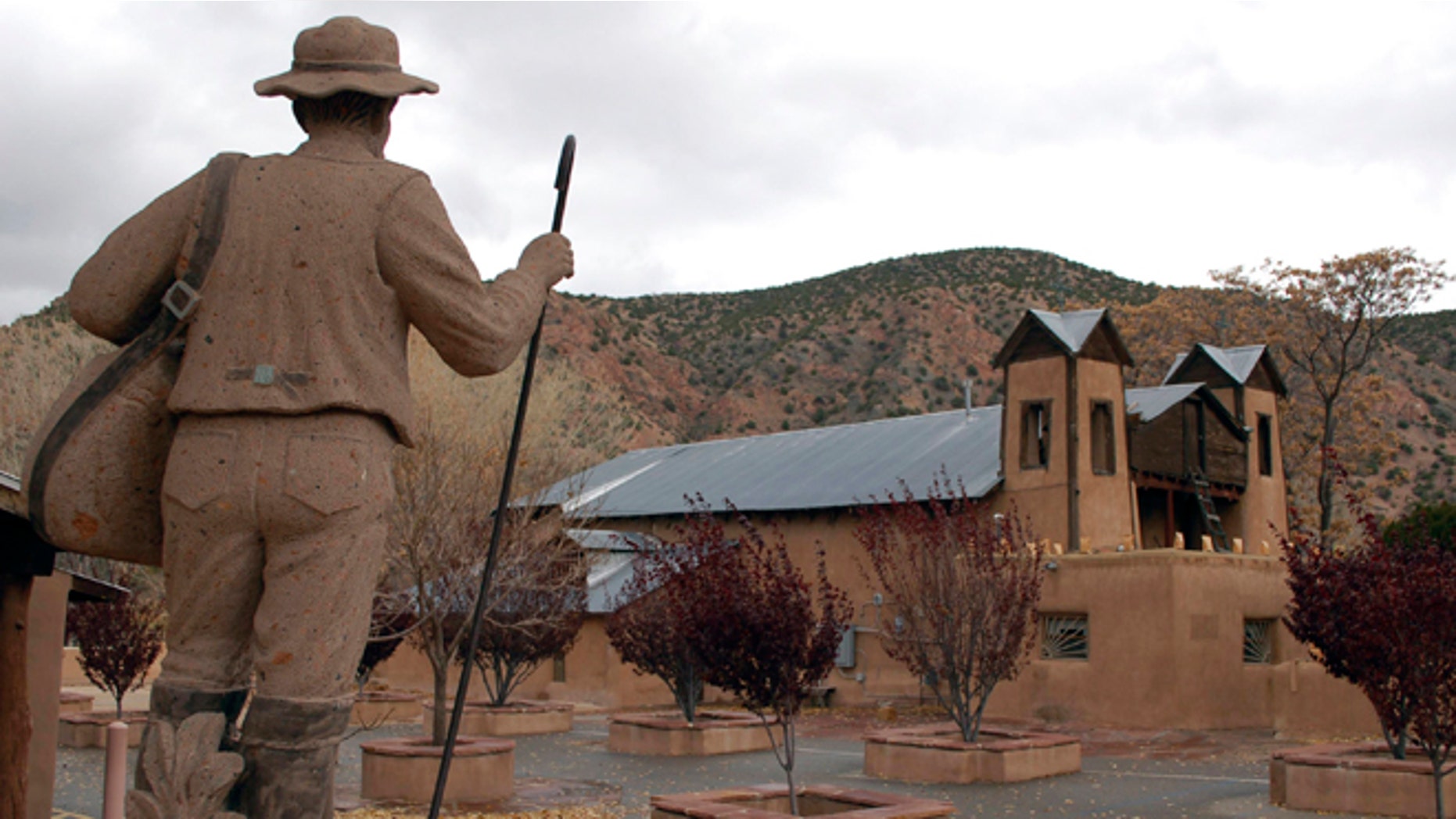 CHIMAYO, N.M. – Vandals that have defaced religious statues and caused thousands of dollars in damage have become the bane of officials at a popular northern New Mexico Catholic shrine that attracts thousands each year.
Officials with El Santuario de Chimayo are planning a fundraiser next week aimed at drawing support for a new security system to protect the historic Hispanic shrine.
In recent months, officials say the shrine has been vandalized by someone throwing wax on a Native American sculpture. An Our Lady of Guadalupe statue also was stolen in April.
To raise money for a high tech security system, world-renowned cellist Michael Fitzpatrick is scheduled to perform outside the Santuario on July 19 as part of a benefit concert.
Chimayo is a National Historic Landmark and some 200,000 people are estimated to visit each year, with the bulk occurring around Easter.
For two centuries, Hispanic and Native American pilgrims have made spiritual journeys to El Santuario de Chimayo and often carry along photos of sick relatives and requests for miracles.
Next door to the Chimayo chapel is another shrine called Santo Niño de Atocha, built in 1856. Here parents of sick children, especially infants, leave toys, clothing, photos and notes seeking miracles in curing autism and other rare conditions.
The security system would also help protect that shrine, officials said.
Based on reporting by The Associated Press.
Follow us on twitter.com/foxnewslatino
Like us at facebook.com/foxnewslatino