Experts: Mexico City could tackle pollution issue mirroring L.A.'s smog-busting efforts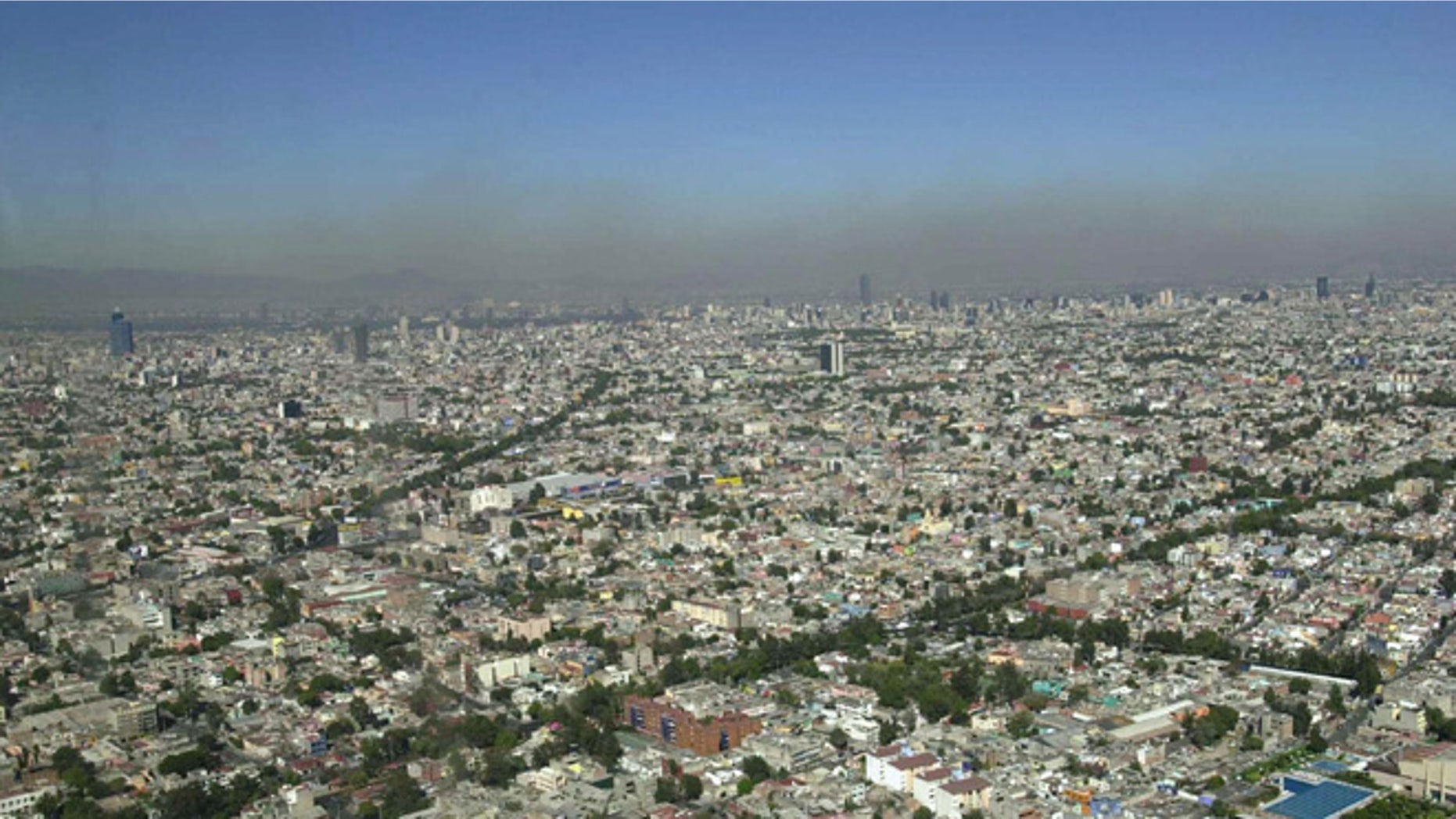 MEXICO CITY – Mexico City could emulate Los Angeles' efforts to curb air pollution just as the Western Hemisphere's largest city scrambles to contain a smog crisis forcing officials to ban cars from the streets on Tuesday.
"If there is one U.S city that most closely matches Mexico City is Los Angeles," said Kate Blumberg, Mexico lead at the International Council on Clean Transportation (ICTT). "L.A. is in a basin. It's got mountains on one side and sea breeze pushing pollution inside."
"Mexico City is also in a basin. It has a lot of sunshine that produces ozone and while L.A. is not as high in altitude, it also has a lot cars like Mexico."
Blumberg spoke during a Mexican Environmental Rights Group (Cemda) expert panel here last week, a day before metropolitan authorities said roughly 5 million cars circulating in the megalopolis must stay idle one day a week and one Saturday per month.
The move came as smog hit its worst level in 10 years in mid-March, triggering an emergency alert advising citizens to stay home for six hours a day and making public transport free.
On Monday, Mexico City authorities said smog rose to 1½ times acceptable limits.
The new program, in place starting Tuesday through June, shames officials who previously boasted the city had clean air, fueling a war of words between local and state officials unwilling to take any blame.
During the Cemda conference, experts said Mexico must immediately approve a heavy-transport regulation dubbed Norm44 whose enactment remains severely delayed. The provision would cut particle pollution responsible for black carbon and linked to cancer by 98 percent and see similar levels of nitrogen oxide slashed.
Cemda officials hope Environment Secretariat Semarnat will immediately approve the regulation that could affect less than 500,000 transport trucks and busses as old as 22 years but have huge climate benefits.
"The regulation has been ready for months but Semarnat doesn't want to hurt industry interests," said Cemda's public policy analyst Gisselle Garcia, backing an ICCT study unveiled in the conference that showed Norm44 would be a major, cost-effective solution to the city's notoriously high smog levels.
Blumberg said L.A., which has around 7.4 million vehicles, in 2010 adopted a federal provision curbing heavy-duty vehicle emissions, but went further by enforcing additional California rules forcing drivers to install filters to cut diesel pollution. The move has resulted in a 70 percent reduction of particle emissions and 90 percent fall in nitrogen oxide.
"In terms of particles, L.A. has much lower pollution," Blumberg said, adding that the city also has a stronger vehicle emissions verification program, dogged by corruption and inefficiency in Mexico. L.A. is also promoting electric vehicles more strongly than Mexico, according to Blumberg.
Mexico could introduce similar provisions to curb light-vehicle smog, develop more public transportation and foster bicycle usage, the experts said.
"Mexico could move ahead of L.A. by doing more with its public transport but it needs to introduce these federal [heavy duty] standards first," added Blumberg.
She said Mexico City is already working with California to incorporate some of the state's actions, adding they signed a memorandum of understanding to work on air quality, vehicle verification and climate change initiatives.