Everyday Heroes: Jorge Muñoz's mission is feeding workers -– documented or not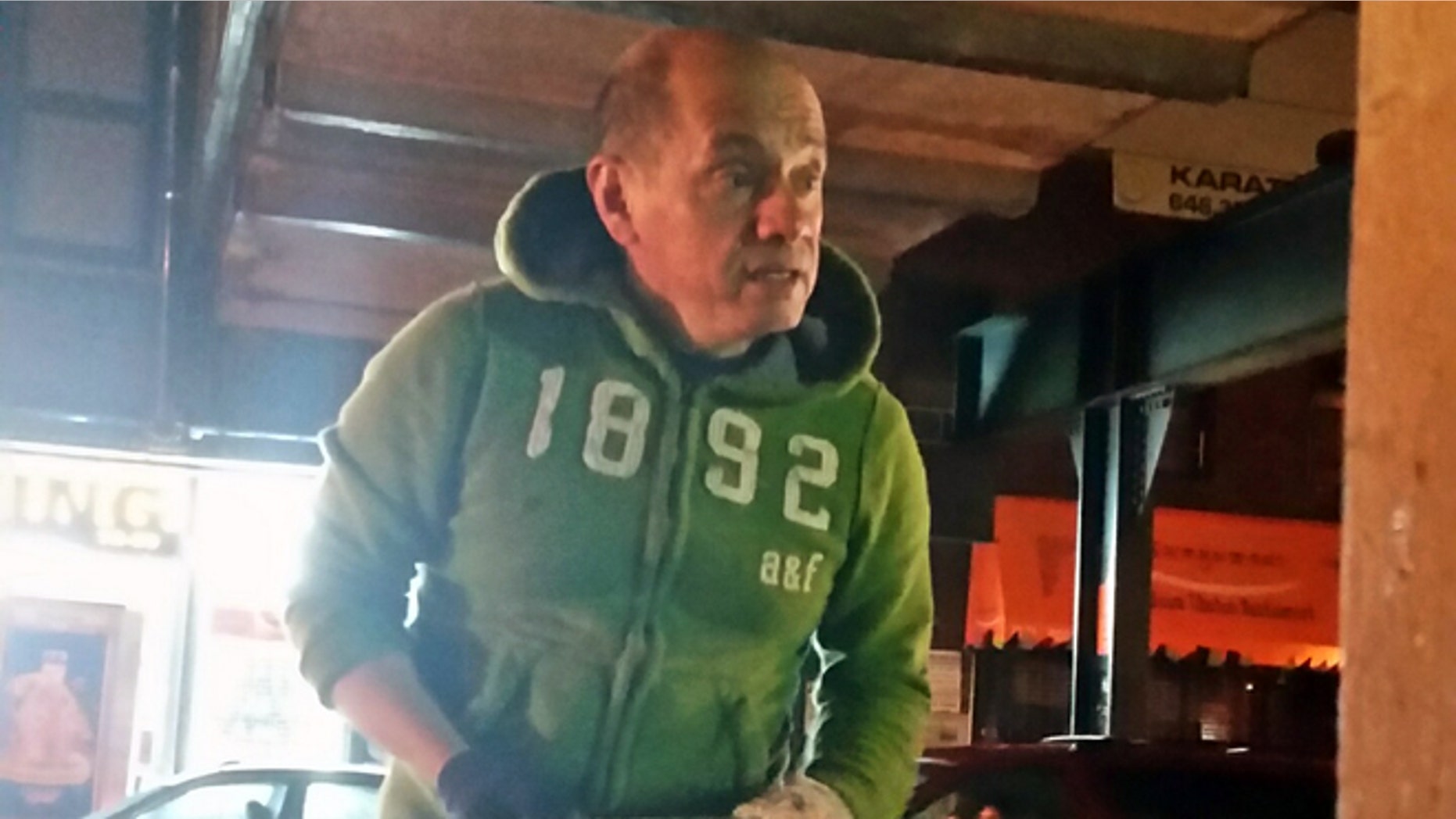 Around 10:30 p.m., after nearby businesses closed, Jorge Muñoz pulled up to the corner of 73rd Street and Roosevelt Avenue in Jackson Heights, Queens. His truck was loaded with food for the day laborers who were waiting for him under the shelter of the 7 train, just a stone's throw from the Brooklyn-Queens Expressway, where they hoped to get employment in the morning.
Some of the workers were homeless, and others hadn't eaten in days.
No matter what their individual circumstances, their lives depend on lines. They wake up and get into a line hoping to be chosen by contractors for a job that might net them about $80 for 12 hours of work. Afterward, they end their day lining up for help from Muñoz.
"When you see people suffering in the street, without food, you want to become a bridge between that food and the people who need it," Muñoz told Fox News Latino.
A school bus driver in Queens, Muñoz was born in Colombia and moved to the United States in the 1980s. In 2004 he started waking up before 5 a.m. to start cooking, along with his mother, his sister, his aunt and, now, his nephew.
Sometimes, they make lentils with rice and meat – other times, soup. For drinks, they prepare Tang in the warm months and hot chocolate in the cold months. Then, they pack up and hit the road. Sometimes, they grab a few volunteers to deliver the meals, a process which takes about an hour.
In warm weather, they distribute 70 to 80 meals. In colder weather when construction jobs are scarce, demand increases and they give away up to 120 a night.
For his efforts, Muñoz was awarded a Presidential Citizens Medal by Barack Obama in 2010, and in 2012 the Order of Congress by the Senate of Colombia, his native country.
Muñoz's life has taken a number of turns since he began feeding others. In 2006, he turned his efforts into a nonprofit organization called An Angel in Queens. Five years later, he lost his school job.
In recent years politics entered his life in a more direct way. Currently, he is the member in the Colombian congress who represents the country's roughly 6 million expatriates. It's a position he was asked to run for by his party, the Independent Movement of Absolute Renovation (MIRA), twice before. The 2014 winner is currently on maternity leave, and Muñoz, the runner-up, is filling in.
He said he is concerned about passport fees and how the Colombian government should help pay to bring citizens who died abroad back home.
And he would like to draw attention to the plight of workers. Though the people he feeds come from all over and only a handful are Colombian, their plight is the same. Because they are undocumented, they have few ways to fight against any labor abuses.
"We need someone who takes our feelings to [the government] and lets them know how we are outside," Muñoz said.
He said he would run again if MIRA asked. But his plan right now is to return to Queensboro college to finish earning his degree in business administration and to rejoin his family in his primary role, feeding the laborers.
Much of Muñoz's salary went to supporting the endeavor. Now, his sister's salary helps pay for utility bills and extras needed for food. A few local restaurants supply the ingredients for dishes that the family continues to prepare in its kitchen. Though almost all their energy goes to feeding those they don't know, the family persists.
"There are  lot of people like that – suffering. We had to be part of that change," Muñoz told FNL. "Someday, everything is going to change. Starting with me right now, maybe someone in another part of the country some day."