Dwayne Johnson: Guys Should Grow a Pair Before Driving a Hybrid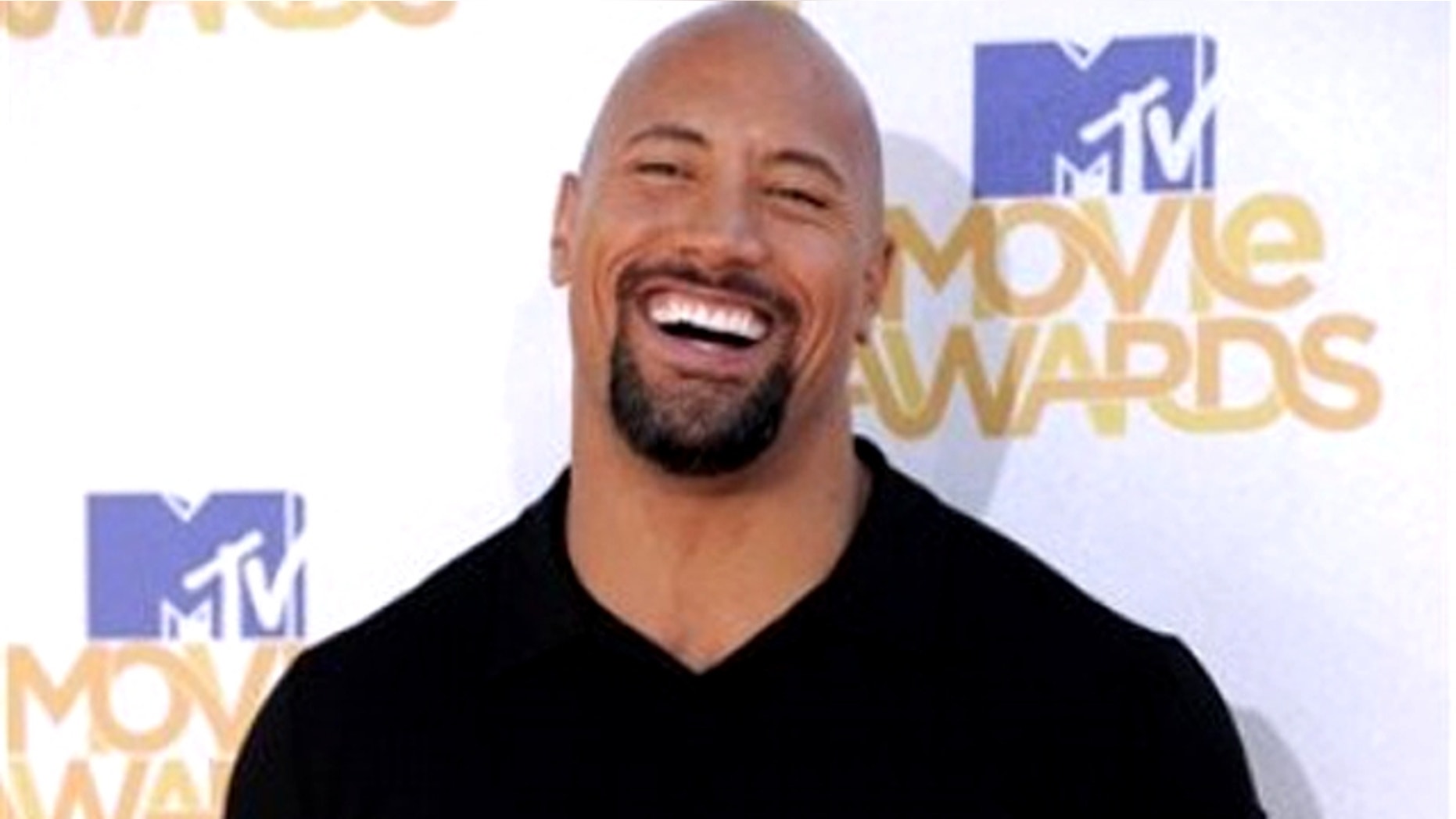 Attention all guys that drive or are intending to drive Toyota's famous hybrid electric hatchback, the Prius.
Dwayne "The Rock" Johnson advises you to check your manhood first.
"You can drive a Prius, sure," the star of  "Fast Five" told FOX411's Pop Tarts column. But you should also grow testicles before that."
Indeed.
Not surprisingly, Johnson chooses to get around town in a "black gorilla."
"It's a black Ford F150. Ford tough all the way. I've got a black gorilla that womps and stomps candy asses all over the place – that's it," he said. "It is a badass."
Johnson has another crucial tip for male car owners.
"Sheila? Honey? Darling? Come on, you can't name a truck after a chick," he advised.
And while the action star obviously loves big vehicles, he doesn't have a need for big radar numbers.
"I don't have a need for speed, I'm not that guy. These other guys – Vin (Diesel) and Paul (Walker) and Tyrese (Gibson) and even the girls like Jordana (Brewster) have a need for speed, they have a need for speed," Johnson continued. "I don't need that. I don't race cars."
Speaking of his "Fast Five" costars, the retired pro-wrestler described the decision to sign on to play Hobbs, a special agent with the U.S. Department of State, Diplomatic Security Service (DSS), as a simple "no brainer."
"It's an epic franchise, and it was an opportunity to create a very, very cool old school character based off of characters I like from the 70's – Steve McQueen, Clint Eastwood, Charles Bronson. I got to bring that back," he said. "Old school. Old Testament. The code. You did me wrong, now you're going to pay. You're either going to pay with my gun or my fist."
Audiences seem to agree as the movie had the biggest April opening weekend ever with $86 million. And although he's found his niche in Hollywood, Johnson said he misses his former occupation.
"I love WWE and I love that platform. There is no other platform in the world that gives me that instant gratification. There is just no other platform," he added. "For example, I have this huge fight scene with Vin Diesel (in the film.) I can take him, German suplex through the wall, but the stunt double will have to actually go through the wall and get crashed and fall. Now Vin was willing to go, but the studio wouldn't let him. But in WWE, I could take anybody and German suplex them right on top of their head and I don't have to let them go – and I can entertain. There's nothing like it, I love it."