Dr. Travis Stork on belly-shrinking diets and staying healthy in 2018
Dr. Travis Stork of "The Doctors" has several new weight loss tips in his latest book, "The Lose Your Belly Diet," but he's happy that "New year, new you" is still a popular mantra.
"The concept behind the 'Lose Your Belly Diet' is [to] lose your belly fat — yes, to look better, but really also [to start] talking about how important your gut health is to your overall health and also how important, believe it or not, bacteria are to your well-being," Stork tells Fox News.
"I think as a physician we've taught people for so long that germs are bad. Well, this book is all about germs being good for you, and people who are lean have 70 percent more gut bacteria than people who aren't," he adds.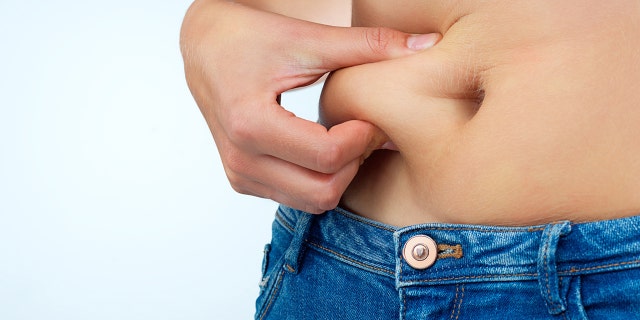 'HANGRY' IS NOW A WORD IN THE OXFORD ENGLISH DICTIONARY
To accomplish these goals, Stork recommends altering your diet to include two types of good germs.
"There's really two superstar types," he explains. "Probiotics — people have heard that fancy word — those are good bacteria, and they can be found in fermented foods, everything from kimchi to sauerkraut, fermented pickles [and] also old-school yogurt."
Prebiotics, he adds, are the second type of good germ, one "that provides the fuel and quite simply … fiber. You can find those in everything from fruits and vegetables, whole grains, nuts [and] seeds.
According to Stork, teaching people how to incorporate more of those foods is the key to helping them lose their gut.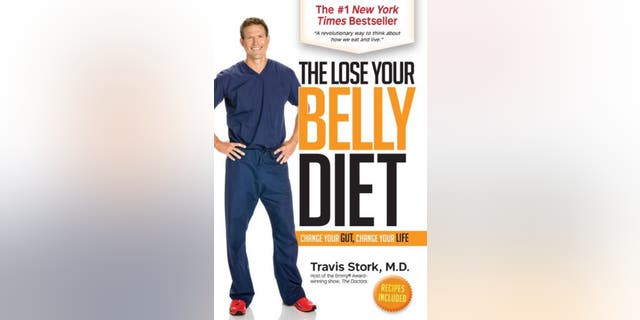 And when it comes to exercise, Stork has a simple suggestion.
"Shockingly, maybe the most effective exercise of all is just getting off the couch and walking. There's all this great data that sitting is bad for us and all this wonderful data that just moving is good for you … If you could start a program of 30 minutes of walking a day, combined with healthy eating — maybe it's not the ultimate goal, but that's enough."
NEARLY HALF OF AMERICANS HAVE GIVEN UP THEIR FITNESS RESOLUTIONS
As for celebrity fad diets, Stork says he's suspicious. "I'm wary of all celebrity fad diets. I think when we started hosting 'The Doctors' is when the maple syrup diet came out, and it was all about, 'Oh pour a little maple syrup with lemon,' and I was like, 'No, no, that's not going to cure you of all that ails you. I think people need to be careful with celebrities because we always forget … celebrities have a lot of money and access to a lot of things that most normal people don't."
Stork tells Fox News he also get asked for advice quite a bit, but he thinks it's great that people are so interested in their health. "The one thing that I've learne,d and this is something that I found to be true since I started hosting "The Doctors," is [that] we all want to be healthy … We don't always succeed, but we're all looking to be healthier and if people have questions for me … unless, like one time on a plane, a guy said, 'Hey doc, my hemorrhoids are really acting out!' No!"
FOLLOW US ON FACEBOOK FOR MORE FOX LIFESTYLE NEWS
And as for whether doing "The Bachelor" set him on this TV career path, Stork claims he never had any intention to pursue the limelight. "I didn't even have a goal of doing TV after "The Bachelor," said Stork. "That's what is interesting. So no, I went to dinner one night, ended up as 'The Bachelor' because a casting director was there … Then I went back to practicing medicine and then that's when Dr. Phil and his son Jay McGraw called."
"And here I am, and it's been 10 years in."