Dog 'arrested' for being a bad boy, picking fights with deer
A bad dog in Canada who ran away from his owners to chase a deer was "arrested" and detained in the back of a cop car.
Reid Thompson and his girlfriend were walking on a trail with the pup, Finn, in Kenora, Ontario, when they decided to let him off his leash. But instead of sticking around, Finn caught the scent of something interesting and took off after it, Thompson told Fox News.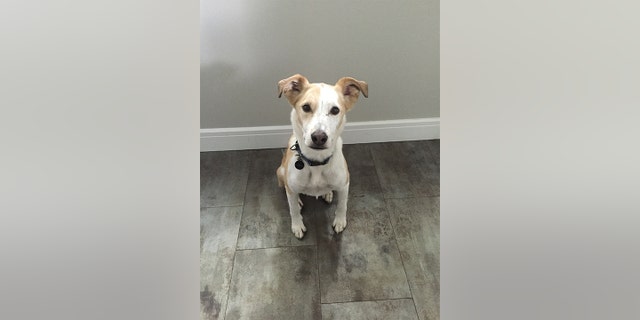 BURGER KING TRAINED GUIDE DOG TO SNIFF OUT WHOPPERS
Clearly on a mission, Finn ignored the calls and whistles from his owners. But about 30 minutes later, Thompson received a call from the Ontario Provincial Police saying they had the dog and he was in a bit of trouble.
"I was informed that Finn had been causing some chaos as he chased a deer along the road, through the hospital grounds and back onto the road. They tangled for a bit, up and over a guard rail and down onto the ice … eventually the deer got away and Finn gave up the chase," Thompson said.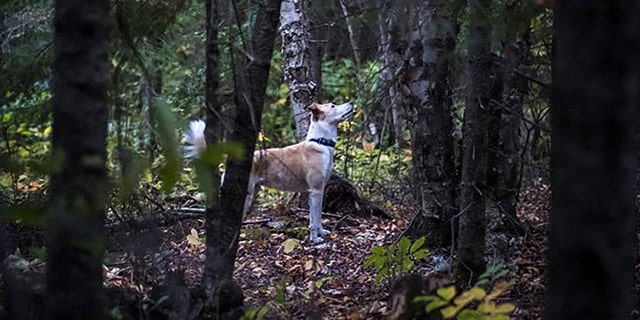 The police told Thompson Finn had been "detained." When he arrived to pick up his dog, Thompson said he got "stern lecture about keeping the dog leashed," and that there could be a follow up from the city by animal control officers.
Finn, meanwhile, was sitting in the back seat of the cop car behind barred windows, looking guilty.
Thompson's daughter, Emme, shared a photo of the pup on Twitter, writing "someone called the police on my dog because he ran away and attacked a deer and i know this is serious but the sight of him in the cop car i'm alskdjfhsgh." The tweet has since gone viral, receiving over 500,000 likes and 144,000 retweets as of Monday morning.
People couldn't help but make some clever jokes about Finn's criminal record, as well as share photos of their own dogs under arrest.
Emme wrote on Twitter that Finn's future is still unknown. "He's out now but we're still waiting to find out what'll happen to him. He's a good boy he just hates deer."
FOLLOW US ON FACEBOOK FOR MORE FOX LIFESTYLE NEWS
Thompson added that, besides being a little sore from the chase, Finn seemed "pretty proud of himself," though he wasn't too happy about getting cleaned up after.
"He didn't like the bath he got afterwards … the baby powder spritz spray didn't match his new bad-boy image he is trying to cultivate," Thompson said.