Dog Aims To Set Guinness World Record Riding Scooter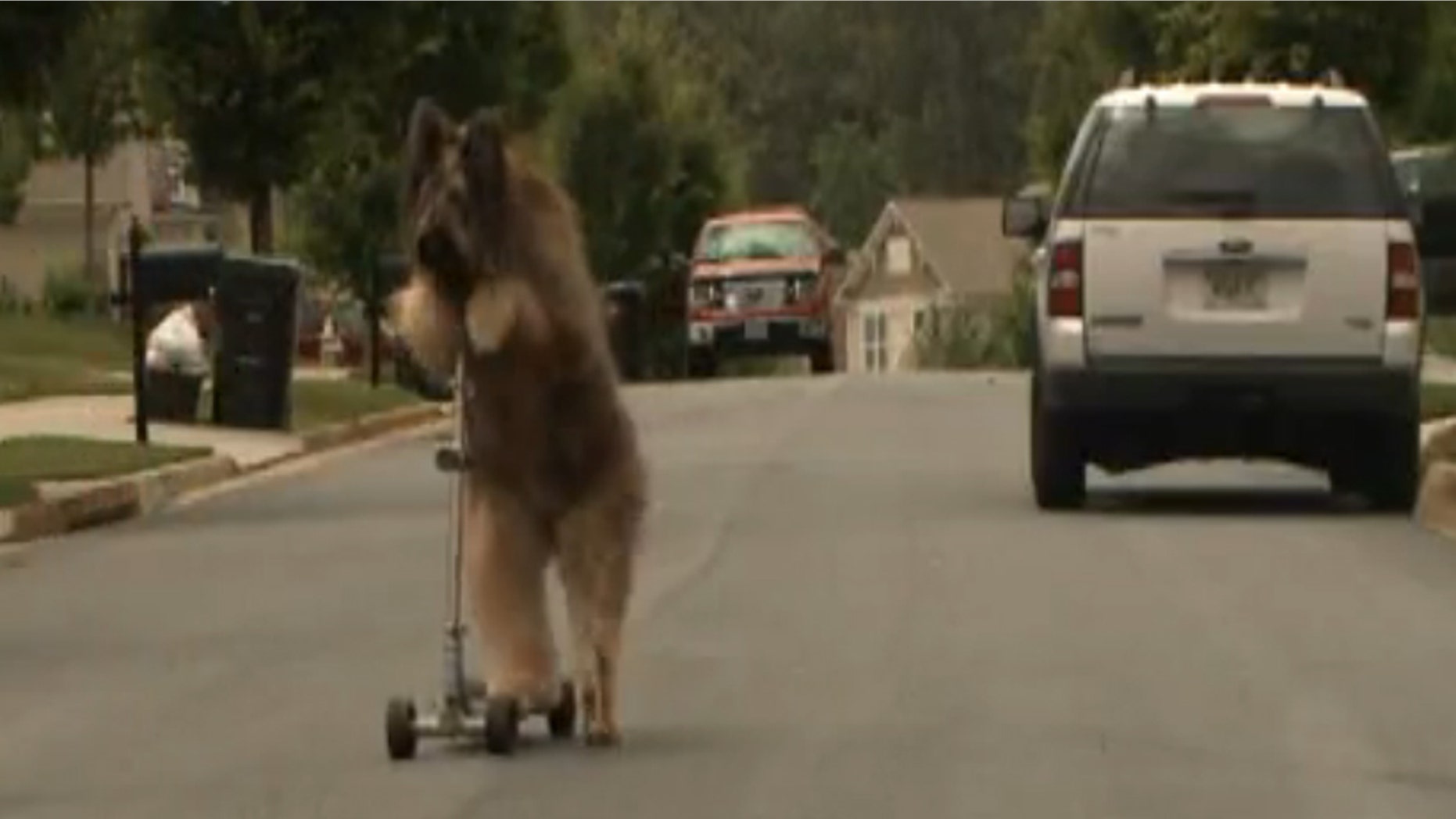 MARIETTA, Ga. – We've all seen dogs doing tricks from rollover to playing dead, but have you ever seen a dog ride a scooter?
Norman the French sheepdog is taking his scooter and trying for a Guinness world record.
At 70 pounds and with a full coat of fur, you might not think the 3-year-old sheepdog would be too athletic. But show him wheels and he'll prove you wrong.
It all started when his owner, Karen Cobb, got an idea to help make the normally shy dog more comfortable.
"We wanted to introduce him to all new objects, so we just happened to have the kid's scooter in the backyard and thought it would be fun to put him on there and get him used to it, and he loved it," Cobb said.
Atlanta News, Weather, Traffic, and Sports | FOX 5
He took off from there. After making national TV appearances, he became a 'spokesdog' for pet food, toured the country, and even had his own show. But he is now getting ready for his biggest challenge yet.
"Guinness contacted us about a month ago and asked if Norman could set a new record. They came with a record called 'fastest 30 meters on a scooter by a dog,'" said Cobb.
The goal is 30 meters in 30 seconds.  He'll make his attempt this Friday.
Karen will also use the event to raise money for a charity called Road Trip Home, which rescues dogs from high-kill shelters.
Whether Norman makes the record or not, Karen feels good knowing it's all for a good cause.
"It is fun but there is a good cause behind it as well," Cobb said.
Karen says Norman can already do the 30 meter ride in about 20 seconds.
For more go to myfoxatlanta.com.
Follow us on twitter.com/foxnewslatino
Like us at facebook.com/foxnewslatino