Dad gets puppy for daughter at J.K. Rowling's endorsement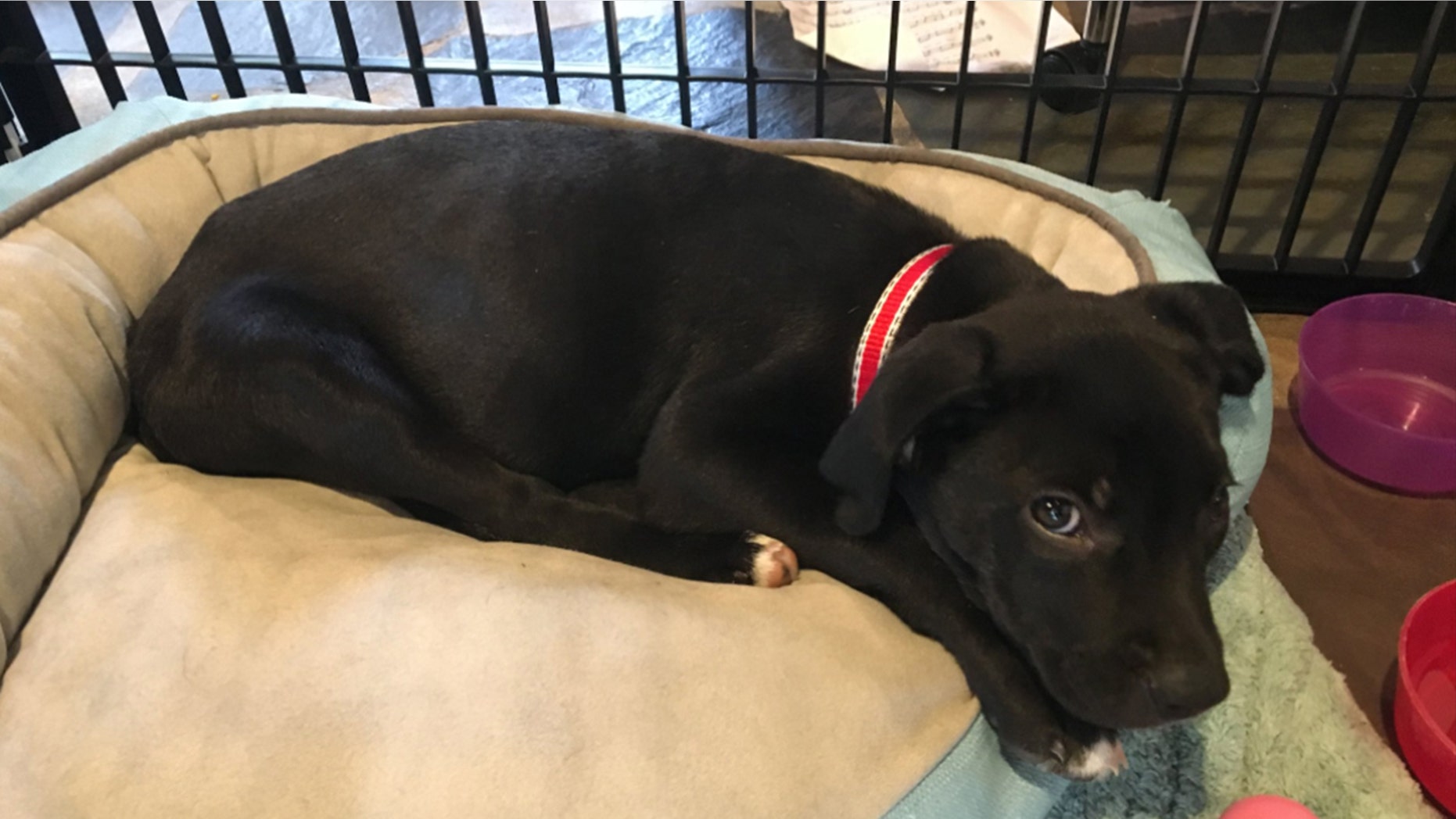 Accio, pup!
One 8-year-old girl has welcomed a new dog to the family, after J.K. Rowling endorsed a photo of the youngster's fervent petition on her father's morning newspaper.
On March 21, Brendan Greeley shared a now-viral photo to Twitter of his newspaper, "hacked" by his young daughter.
"CAN I PLEASE GET A PUPPY?! (A real one)?!" she wrote above a Cambridge Analytica headline.
"Having studied my habits and preferences, my daughter hacked my attention this morning for her political agenda," the economics writer quipped in a post that has since been retweeted nearly 38,000 times and liked 189,000 times to date.
WHY YOUR PET'S FOOD BOWL COULD BE MAKING YOU SICK
Soon after, no one other than the beloved "Harry Potter" author retweeted his post. Sharing a screengrab of Rowling's Twitter approval, the father of four narrated the conversation happening behind the scenes with his wife, Beth.
"Me: Well now we have to get her a puppy. Wife: No we don't," he wrote.
"She really did do behavior analysis. She watched my habits on how I would sit down in the morning and read the newspaper," Greeley told TODAY. "And she figured out how to get my attention."
After much discussion, as the Greeleys already own a 10-year-old black Labrador, they decided to welcome a new puppy into the family. Fittingly, they have named it J.K. Growling.
MARINE CORPS ADOPTS NEW PUPPY MASCOT
The 43-year-old dad is making good use of the family's sudden social media "dog blogger" fame, too, sharing cute pictures of Growling to Twitter for every donation made to the SPCA of Ann Arundel County or any other rescue organization.
Greeley told a Twitter fan that his daughter loves visiting their local SPCA and has donated $62 of her allowance to the organization.
The Greeley daughter has even been offered a job by an ad agency, that her dad says will have to wait.
"As soon as we get her to remember to make her bed every morning, we'll send her your way," he quipped.
FOLLOW US ON FACEBOOK FOR MORE FOX LIFESTYLE NEWS
"Wife, children, dog AND NOW EVIDENTLY A D*** PUPPY, TOO" the funny dad jokes in an updated Twitter bio.