Courtney Sixx Shares 6 Tips for Turning Your Bedroom Into a Seductive Lair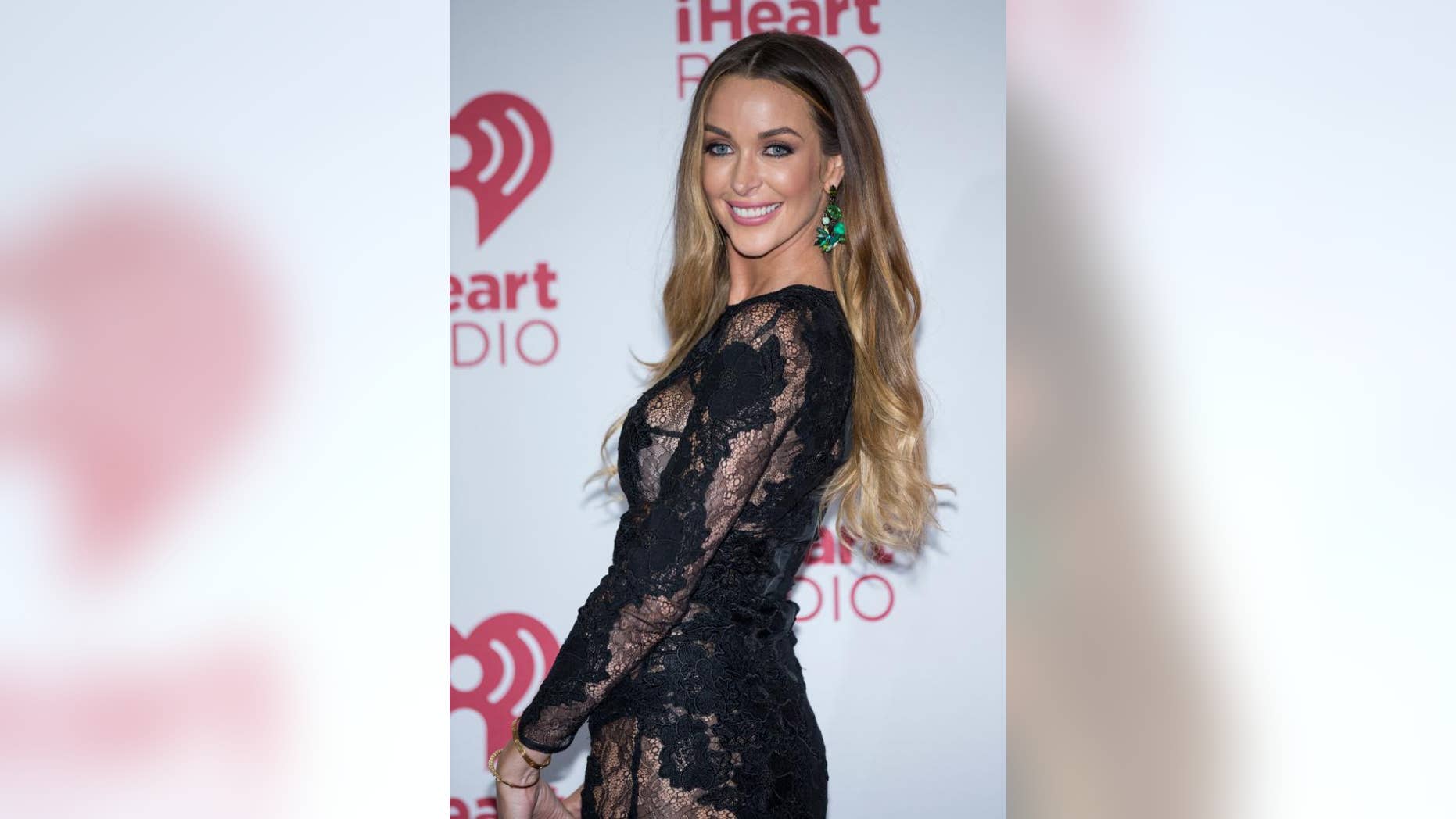 If you've been thinking about heating things up in the bedroom, you may want to take some advice from this rock-star wife.
Courtney Sixx has been making heads turn since she got her start as a Wilhelmina model at age 17, but these days, the brunette beauty is pursuing her other passion: transforming homes into a luxurious havens. The wife of Motley Crüe bassist Nikki Sixx is also the glamorous muse behind lifestyle brand HOW2GIRL.com, where she's teaching her tricks for fun with décor without breaking the bank.
So, who better to ask about transforming the ol' bedroom into a seductive lair than Sixx herself?
Luckily for us, she was all too willing to reveal her secrets for turning the most important room in your home into more than just a space to catch some ZZZ's. Exclusively for FOX News Magazine, here are Sixx's six tips for making your bedroom look like the captivating, alluring chamber of your dreams:
#1. Message in a Mirror
Transform your bedroom mirror into a flirtatious message board and leave unexpected love notes and romantic suggestions to each other. An oversized mirror is super sexy on its own, so take it up a notch by penning a letter to your love.
DIY Project
#2. Mood Lighting
Lighting is an important mood-setter, and candlelight is the ultimate in romance. I recently found out that jewel tones, like deep blues, greens, reds and ambers, are known to emit sensuality, so look for inexpensive bottles (I found these at Home Goods) to hold long tapered and aromatic candles. They will also give a nice glow to your space.
DIY Project
#3. Late-Night Bite
There aren't many things sexier than pillow talk. Create a pre-cursor to any sultry conversation by making a nighly habit (or at least a weekly one) of giving your bedroom a turn-down service. Leave love notes or decadent chocolates, like these red lips with letters that spell out MWAH (above). My favorites are from luxe confectioner Maggie Louise, who is a Hollywood celeb favorite.
#4. A Sexy Read
A bed isn't the only place for cushy romance. Create a cuddly reading nook complete with a tray (for easy mobility) piled with pretty and romantic books. The tray can also do double duty as a serving vessel for the most romantic of all meals: breakfast in bed.
For breakfast in bed, I like to use china by Indigo Seas, which is also used at L.A. hot-spot The Ivy during Sunday brunches. These are certain to impress any beau!
#5. Steamy Art
Capture private moments — or at least hot shots of one or both of you — and turn them into black and white art, either as a gallery on a wall or as a smattering of smaller frames arranged on the nightstand.
DIY Project
#6. Velvet Headboard
Give your bedroom a sexy facelift with this luxurious, simple, and decadent headboard. Basically, you're just substitute your ordinary headboard with custom wall panels that give the illusion of a headboard, and it doesn't take a lot of time or cash. This is a go-to trick from my favorite hotel in Paris, the Hotel Plaza Athénée. You can take this headboard all the way up to your ceiling or keep it a little lower depending on your preference and the height of your bed.
DIY Project