College Students Feast On Record Breaking 15,000-Pound Fruit Salad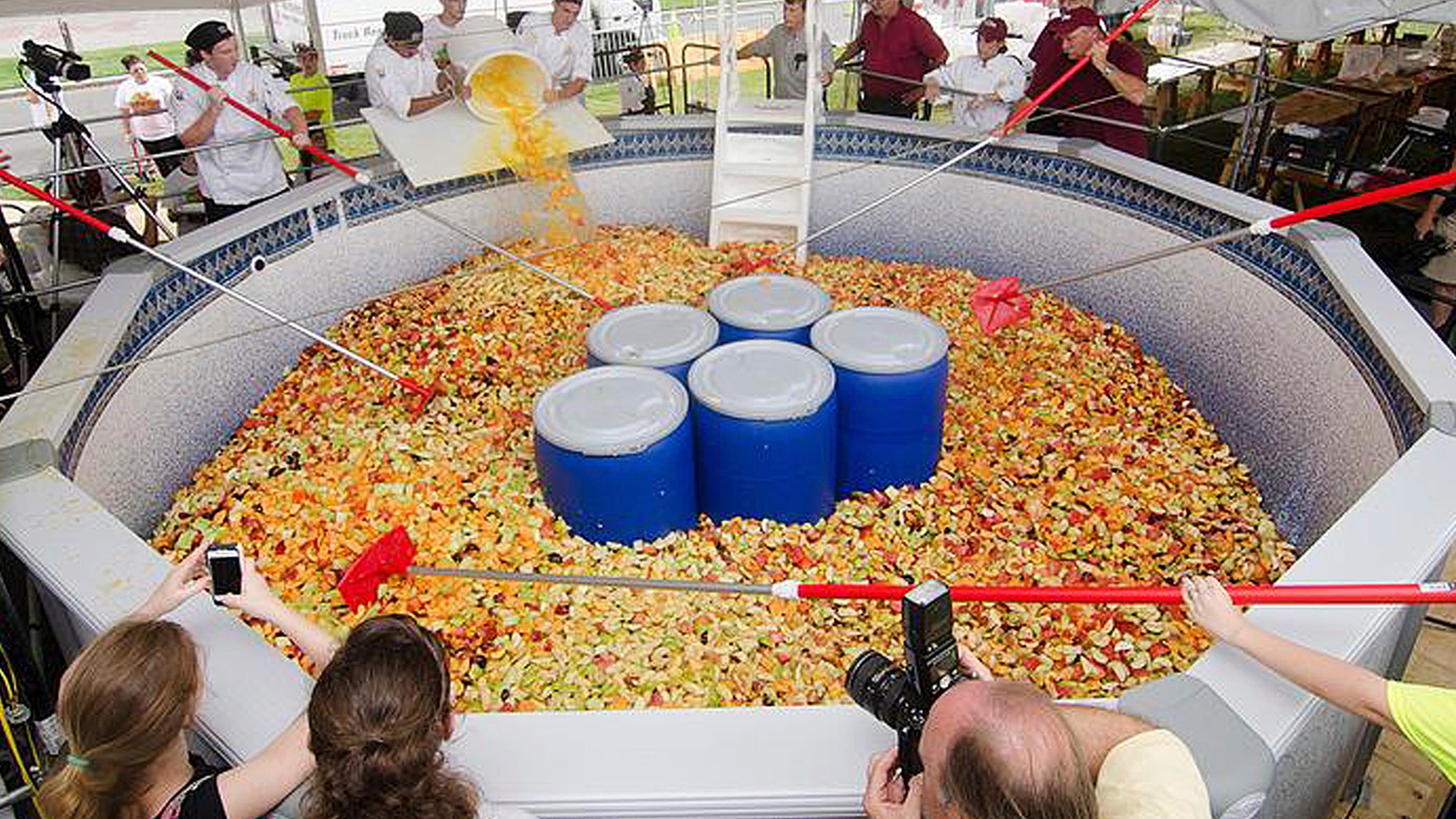 In what's become an annual tradition, the University of Massachusetts celebrates the start of the new academic year by making a record-breaking dish that will feed all those hungry freshmen.
This year, about 500 students and staff at the Amherst campus on Monday sliced, diced, pitted and peeled 150 varieties of fruit to create a salad that weighed more than 15,000 pounds.
Using a 15-foot diameter swimming pool as the mixing bowl, a Guinness World Records representative who was on site certified this was the biggest fruit salad created to date.
The dish included 20 varieties of apples weighing more than 3,600 pounds; 19 varieties of melon weighing more than 2,500 pounds; peaches; bananas; oranges; berries; and more exotic fruits including quince, passion fruit and rambutan.
In recent years the University has started the semester with other record-breaking food, including seafood stews and stir fries.
Based on reporting by The Associated Press.
Follow us on twitter.com/foxnewslatino
Like us at facebook.com/foxnewslatino