Chef's hilarious maternity photos go viral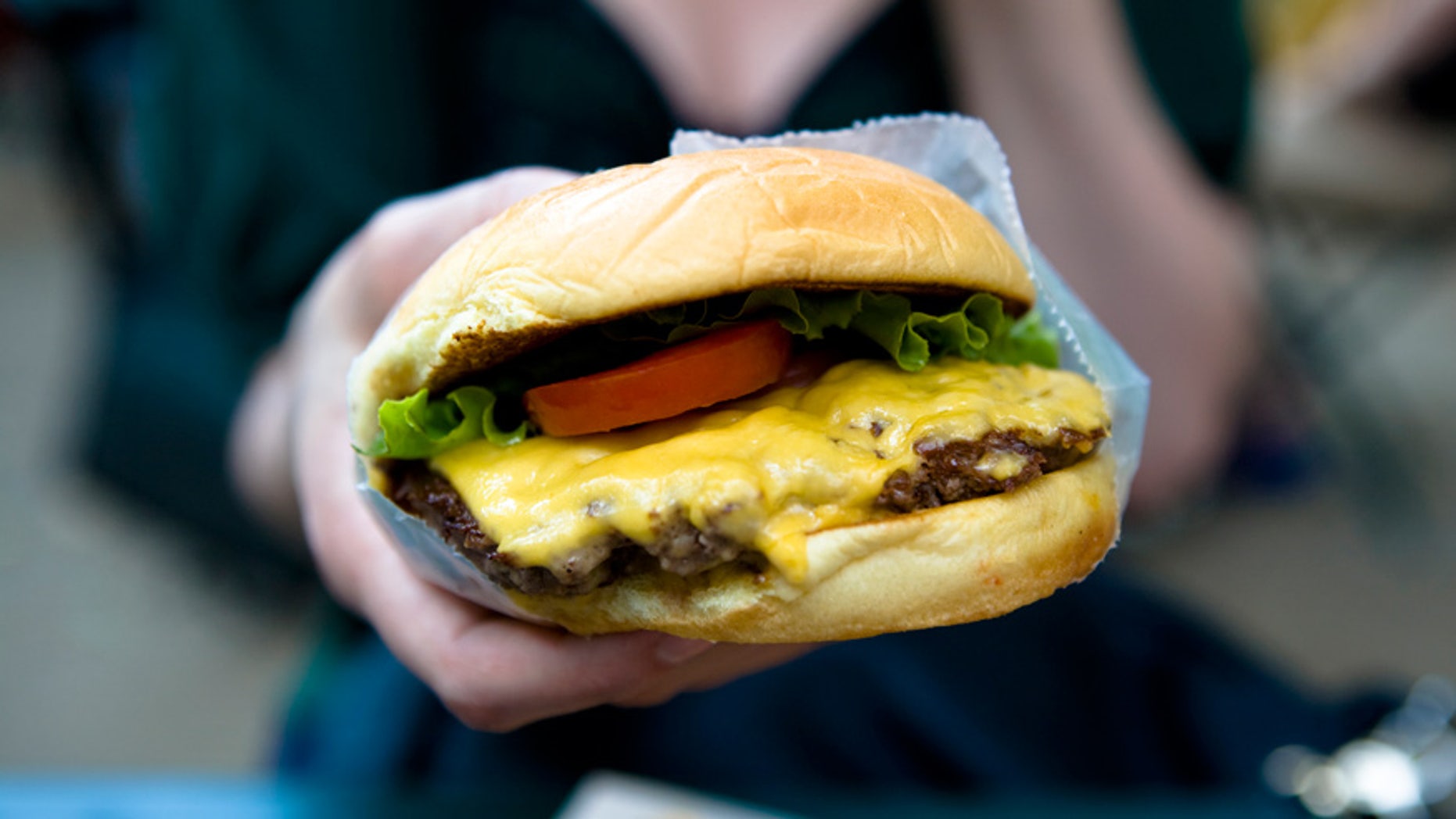 Maternity photos usually involve carefully crafted shots with billowy dresses, bare bellies, and moms gently caressing their baby bumps with both hands.
Eden Grinshpan's maternity photos are anything but.
The 30-year-old chef and Cooking Channel personality's Instagram photos are going viral for her honest depiction of what being an expectant mother really means to her: eating whatever she wants.
MOM MAKES POWERFUL STATEMENT WITH PHOTO OF TRIPLET PREGNANCY SCAR
In the photos, Grinshpan, who lives in Brooklyn and also hosts "Top Chef Canada," is shown using her baby bump as a plate while she feasts on double cheeseburgers and fries from Shake Shack, as well as giant frosted donuts, and greasy slices of cheese and pepperoni pizza.
"Working hard on that pregnancy bod," she captioned the photo where she's taking a big bite of a cheeseburger — a post that had garnered over 7,000 likes as of Thursday morning.
6 SURPRISING FOODS YOU SHOULDN'T EAT WHILE PREGNANT
Grinshpan uses the hashtag #edeneatsfor2 in each of the photos, which have drawn support from her 47,500 followers.
"My kinda pregnancy hahahaha," one user commented. "This will be me … not pregnant," wrote another.
FOLLOW US ON FACEBOOK FOR MORE FOX LIFESTYLE NEWS
According to the National Institutes of Health, Grinshpan is not wrong to up her calorie intake with a baby on board. The agency recommends women consume an additional 300 calories per day after becoming pregnant.
"The baby coming and the baby being healthy is the most important thing right now," Grinshpan told SELF.com. "After I give birth, I'll focus on probably eating healthier and lighter—but being pregnant right now, I'm just trying to enjoy it as much as possible instead of worrying about weight."