Che Guevara Will Remain Part of Reno Airport Art Exhibit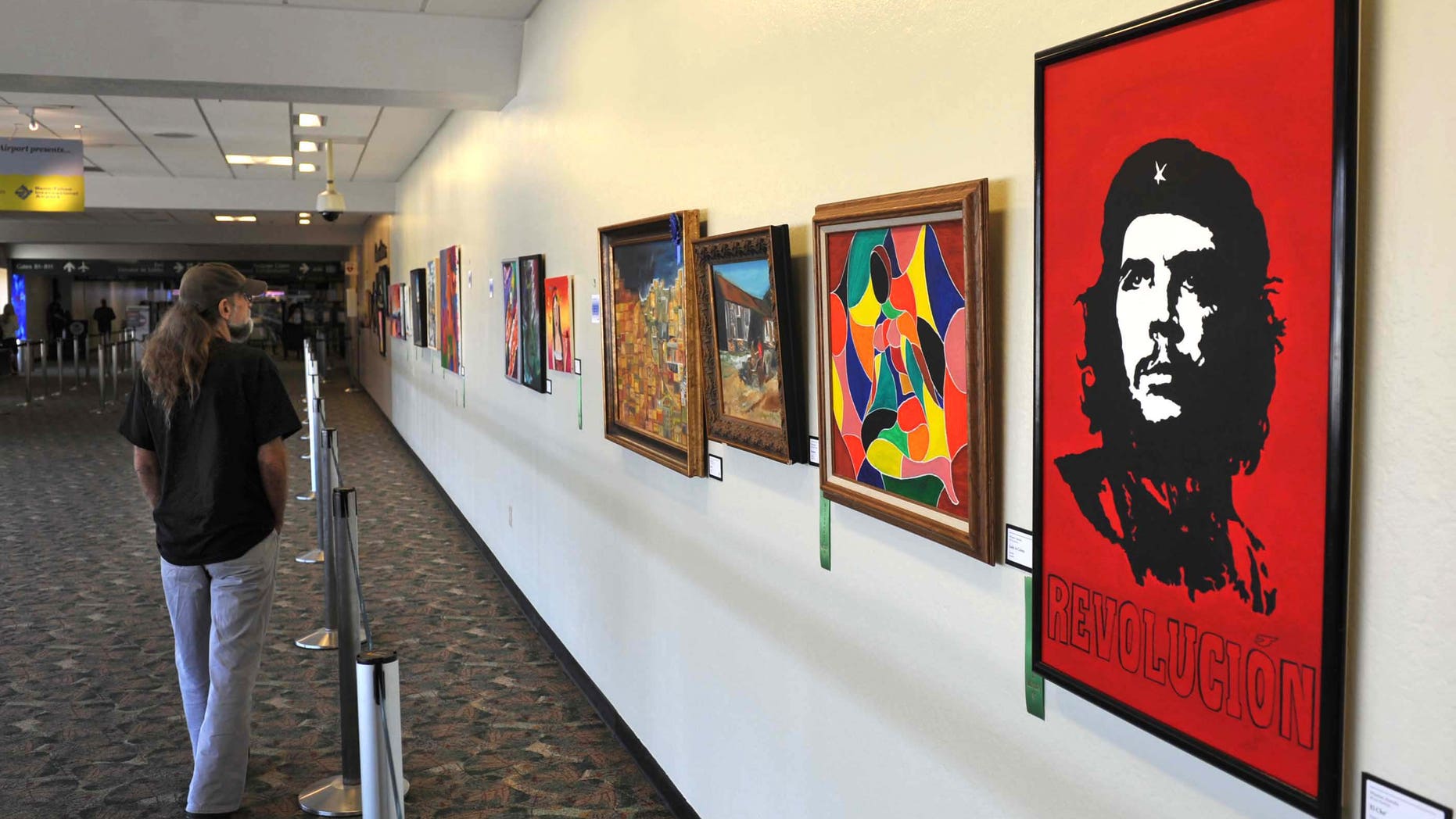 Reno – He's known as a revolutionary, a socialist icon. But to many, Argentine Ernesto "Che" Guevara is a murderer, responsible for the execution of dozens during the Cuban Revolution.
So it seemed to surprise many when a large poster of a beret-wearing Guevara popped up in the Renoe-Tahoe International Airport, part of a temporary art exhibit on the second floor of the airport's connector concourse.
"It is like someone putting a painting of Osama bin Laden up in the airport with the word 'Jihad,'" José Paz, a 71-year-old native Cuban who lives in northern Nevada, told the Reno-Gazette Journal. "That would be offensive to all of us. This is offensive to me because I have roots to the people in Cuba. I've been in the U.S. for 55 years.
Despite the criticism, the airport says it plans no changes to the art exhibit and says it will remain on display, along with 100 other paintings, until May 9th.
"We fully understand that someone sees something that they don't agree with," airport spokesman Brian Kulpin told the newspaper. "They have that right to express themselves. We've encouraged them to write a letter to the airport."
Kulpin says the artists have a right to express themselves and that freedom is one of the reasons many Cubans fled to America.
The controversial figure also caused a stir in January when, during a presentation by Mercedez-Benz, his image was used to draw a parallel between the revolutionary icon and, as a Benz executive put it, "the revolution in automobility enabled by new technologies."
The vehicle company was forced to apologize following an uproar.
Based on reporting by The Associated Press.
Follow us on twitter.com/foxnewslatino
Like us at facebook.com/foxnewslatino