Carlos Slim Tops Forbes List of World's Wealthiest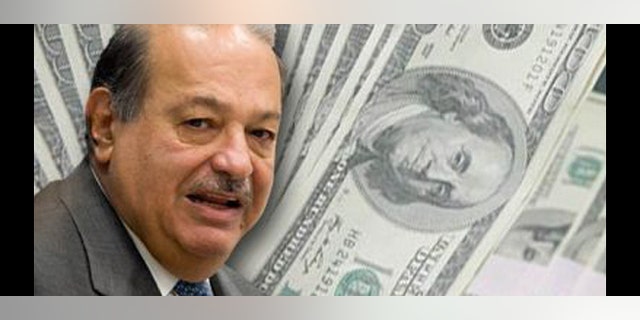 Call him a .00000001 percenter.
Mexican telecommunication tycoon Carlos Slim Helú was named the world's richest person by Forbes Magazine Wednesday, amassing a $69 billion fortune that leaves other billionaires like Bill Gates and Warren Buffett, No. 2 and 3 on the lists respectively, in the dust.
It's the third year in a row that Slim, the 72-year-old chairman of Mexico's Telmex, has earned the coveted distinction. The magazine calls his net worth "nothing short of remarkable." He owns stakes in Saks department store and the New York Times Co.
The telecom chair, who is the son of Lebanese immigrants, stayed atop the list even though a series of fines from regulators because of his near monopoly in Mexico costs him billions of dollars. Forbes said he lost $5 billion of his net worth compared with 2010.
Mexican Billionaire Carlos Slim Denies He Owns Monopoly
It was the first time since making the list that Slim's fortunes were not on par with the economy of Mexico, which grew last year.
Slim built his fortune in a country where most people — 59.5 percent — are paid $15 a day or less, and 38.7 percent get $10 or less.
He did so in part by focusing on selling services to the poorer and underserved parts of the market. For example, he sells prepaid cell phone service in amounts of as little as $2 or $3, a service widely used by people whose income is too low or variable to afford a monthly calling plan. Still, the per-minute price of prepaid calls is often higher.
Slim first appeared in Forbes' Billionaires list in 1991. Asked how his life has changed since becoming a billionaire, Slim responded "It's not money." Then he claimed his life hadn't changed at all. "My bachelor house was better than where I have lived for 40 years," he told the magazine.
He won't say how much of his fortune he wants to give away. He's poured $4 billion into the Carlos Slim Foundation and partnered with the Bill & Melinda Gates Foundation. The Carlos Slim Health Institute has spent $20 million since 2001 on organ transplants, according to the magazine.
Billionaire Carlos Slim Builds, Fills and Funds New Art Museum in Mexico
This was the magazine's 25th annual issue on the world's wealthiest people, and it included a record 1,226 people.
The richest newcomer is Alejandro Santo Domingo Davila, a 35-year-old Colombian financier who lives in New York City and took over his father's conglomerate, Santo Domingo Group. Davila is reportedly worth $9.5 billion.
Follow us on twitter.com/foxnewslatino
Like us at facebook.com/foxnewslatino