Career Tip Tuesday: Is your Employer Latino Friendly?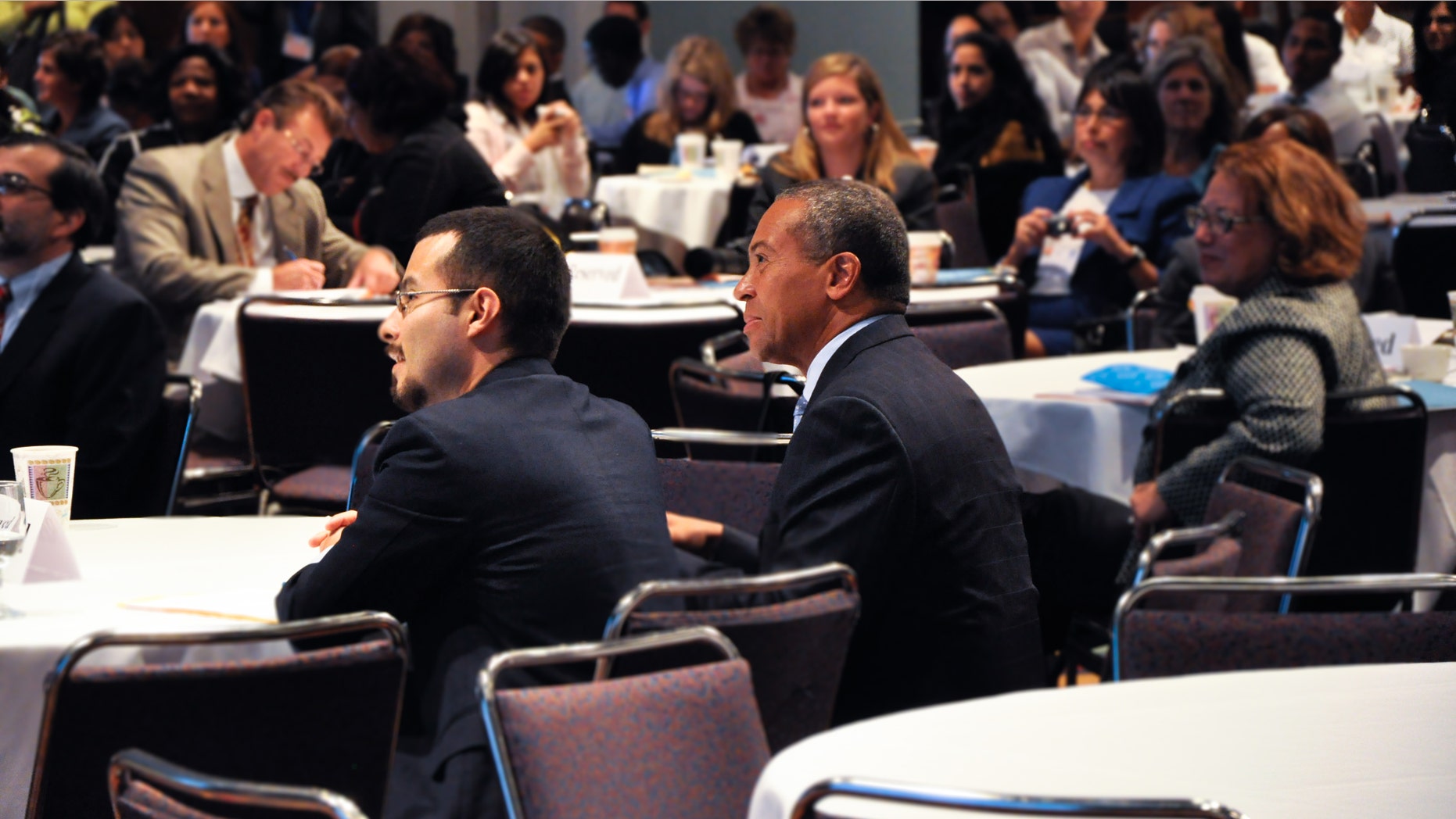 Choosing an employer is an important and difficult decision. Most of your waking hours during the week are spent at work, so before you commit to signing on with a new employer, consider these five tips from Robert Rodriguez, Ph.D., president of DRR Advisors LLC and author of "Latino Talent: Effective Strategies to Recruit, Retain & Develop Hispanic Professionals."
1. A History of Support to the Latino Community:  Truly inclusive work environments tend to have a history of supporting diversity initiatives.  A long history as a diversity champion tells you that diversity is embedded in the company culture.
2. Diversity Annual Reports:  Companies, with a truly inclusive work ethic will document and reflect this prominently in every aspect of their annual report as well as dedicated diversity report. These reports are usually downloadable from the company website for review by potential employees.  Latino professionals should review the report for evidence of support to the Latino community.  Aetna makes their "Diversity Annual Report" available on their website and highlights their broad based support of diversity and several Latino organizations.
3. Awards and Accolades:  Numerous diversity non-profits, associations and publications recognize employers with strong diversity programs and Latino inclusive work practices.  Job seekers should see if a potential employer has earned awards or recognition by an external organization for substantive Latino diversity programs. For example, each year DiversityInc Magazine honors and recognizes the top 10 employers for Latinos.
4. Affinity Groups:  Latino job seekers should inquire whether a company has a Latino employee network.  A company with active affinity groups demonstrates a commitment to their Latino employees.
5. Top Latino Executives:  Latino job seekers should explore whether Latinos have risen to senior level positions or serve on the board of directors.  Companies with Latinos in senior management roles tend to offer a climate where Latinos are likely to be successful and progress in their field. For example, at Latino recruiting events, FedEx regularly provides a recruiting brochure that spotlights successful Hispanic employees who have reached the level of senior director or higher at their firm.
There is a big difference between a company simply being diverse in their hiring and being truly inclusive. Researching the above five elements will give you a good indication of whether your future employer will offer you the solid opportunities that make it Latino friendly.