Cancer-Stricken Father With 4 Months To Live Heads To Disneyland With Family For Last Time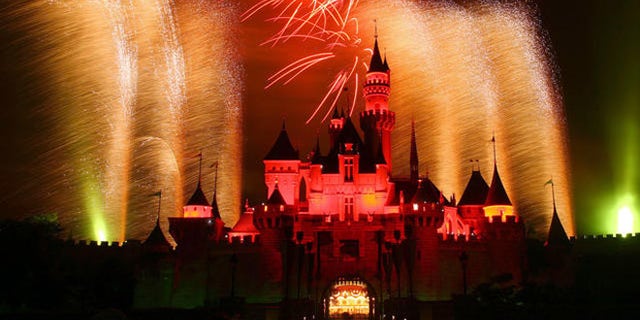 NEWYou can now listen to Fox News articles!
Expected to live only four more months, a California father battling Stage 4 lung cancer will make what is expected to be his final trip to Disneyland with his two daughters thanks to the help of his hometown community.
Michael Reyes, 36, was diagnosed with cancer back in 2011 and was told by his doctors last month that he would not make it to October.
"One day, I'm there watching their favorite show with them," Reyes told San Francisco's KTVU. "The next day I'm gone, and that hurts me."
The news was even worse for Reyes's two daughters, ages 8 and 9.
"When I grow up," 9-year-old Rita Reyes said. "I want my children to meet him."
The family always wanted to make the trip down to Disneyland in Southern California, but given the exorbitant medical costs associated with Reyes' cancer treatment, the visit to the happiest place on earth just didn't seem in the cards.
That is until a co-worker of Reyes' wife, Teresa Griffard, heard about the family's struggle.
"How can you not be broken about learning about a family going through something so horrible, especially with two young girls?" Griffard said.
Setting up a GoFundMe account, Griffard helped raise more than $4,000 – enough to send the family to Disneyland – in just a few weeks, with many of the donations coming from complete strangers.
"You don't realize how many people do care, do have a heart until they are given the opportunity to show it," Reyes said.
Along with this trip Reyes has vowed to live every day to the fullest to give his two daughters the best memories of him they can have before he passes away.
"Cancer is not going to kill my spirit," Reyes said. "It's not going to kill my will to live every day that I have."
Follow us on twitter.com/foxnewslatino
Like us at facebook.com/foxnewslatino