Calgary airport apologizes for putting Lexus-only parking spots over its disabled spaces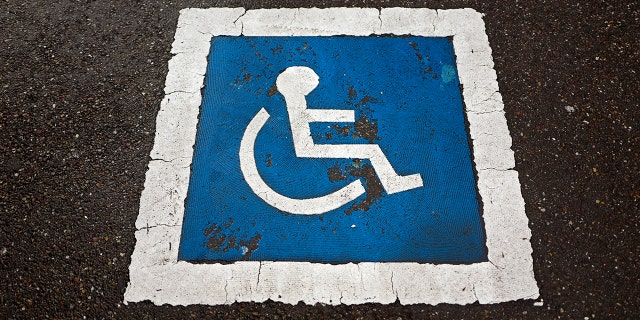 On Tuesday, YYC Calgary International Airport in Alberta, Canada, released an official apology for converting disabled parking spaces to "Lexus-only" spots after widespread criticism on social media.
Through a marketing partnership, the luxury car company had paid the airport for the rights to demarcate five prime spots exclusively for drivers of its vehicles, according to the CBC. YYC has since called the move "out of touch."
AMERICAN AIRLINES PASSENGER TRIES TO OPEN CABIN DOOR MID-FLIGHT, GETS SUBDUED"
YYC Calgary International Airport would like to apologize to our passengers impacted by the decision to change the location of the accessible parking stalls at the airport; it is clearly out of touch with our commitment to being an accessible facility," the statement said.
"Accessibility is important to us and we hope to make it up to our passengers by reviewing our accessibility policies and processes to ensure that as we move forward as an airport, we don't lose sight of its importance to our travelling public and their families visiting YYC," they added.
The statement also said that, in agreeing to the deal, Lexus did not know that the exclusive spots would replace designated areas for accessible parking, for which they have since apologized. The Lexus-only spaces have since been restored as disabled parking spaces, and there will now be more accessible spots than before.
FRONTIER AIRLINES KICKS FATHER AND DAUGHTER OFF FLIGHT FOR 'DISRESPECTFUL REMARKS'
Jody Moseley, Calgary Airport Authority's senior director of corporate communications and stakeholder relations, said the controversial labeling was brought to the airport's attention when a man complained that he saw the accessible spaces in the parking area being painted over while dropping off his mother, Huffington Post Canada reports. Outrage over this situation soon spread to social media.
16-YEAR-OLD GROPED ON UNITED FLIGHT FEELS AIRLINE DIDN'T PROTECT HER FROM ATTACKER
Reporting that Lexus was "truly embarrassed" by the mistake, Michael Bouliane, manager of corporate communications at the car company, additionally released a separate statement in response to the mishap. "Lexus Canada would like to offer our heartfelt apologies to anyone who may have been affected or offended by a recent marketing campaign at the Calgary airport," he said in a statement obtained by CBC.
As the Calgary Airport Authority does not receive funding from any level of government, Mosley said that marketing campaigns, like the one with Lexus, are a key source of revenue.
Calgary International Airport isn't the only Alberta airport to be seduced by the luxury car company. Last year, the Edmonton International Airport initiated a similar partnership with Lexus, but did not displace disabled parking spots in doing so.
FOLLOW US ON FACEBOOK FOR MORE FOX LIFESTYLE NEWS