Bride's Ikea bag hack for using bathroom on wedding day declared 'genius'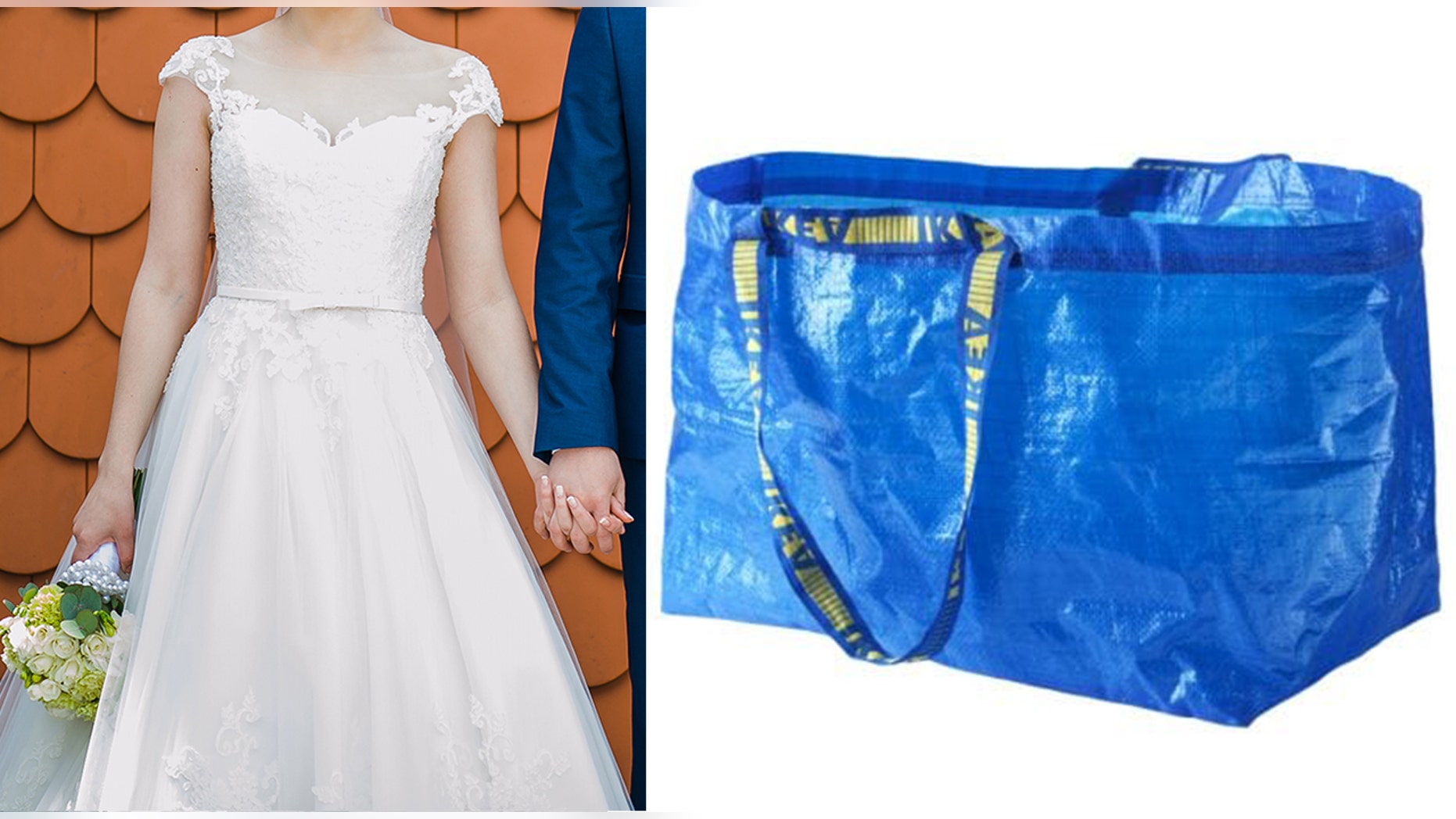 Brides may have 99 things to worry about on the big day, but now using the restroom doesn't have to be one of them, thanks to a now-viral hack starring an Ikea tote bag.
On June 3, Djsweeby shared the innovative trick to Facebook in a post that since been liked over 20,000 times and shared nearly 8,000 times. The bride, who identifies herself as Tina in a blog post, divulged that the classic, sturdy Ikea Frakta shopping bag was her saving grace during her nuptial festivities.
"I got married a few weeks ago (in a mermaid wedding dress) and I was really worried about going to the bathroom and not being able to … handle myself. Someone helping or watching me going to the bathroom on my wedding day? NO WAY!," she mused on the social network.
COUPLE GETS ENGAGED AT TRADER JOE'S DURING 'MILLENNIAL GROCERY TOUR'
"My bridal bathroom helper hack costs about 0.80 euro and I did it the day before my wedding. It took only 3 minutes. What I like best is it's almost free and allows me to make my life easier on my wedding day," she added.
Tina offers the following tips on IkeaHackers.net for ladies eager to optimize Ikea totes, after cutting a large hole in the bottom, for making bathroom visits in similarly voluminous, expensive gowns:
"Simply step inside the bag, your feet in the hole. You don't need to remove your shoes! Pay attention to step in the hole, not in the bag if you don't want to have a dirty wedding dress," she instructs. "Take the bottom of your dress and put it in the bag — all of it. Place the larger handles on your shoulders. You can also if you prefer, ask someone to just help you put the dress inside the bag and to leave you alone after."
"YEAY! Being a bride and having some privacy IS possible," she quips.
COUPLE GETS MARRIED ON CROSS-COUNTRY SOUTHWEST AIRLINES FLIGHT
Across Twitter, the hack is being praised as "genius" as many brides, past, present and future weigh in on the creativity of the concept.
FOLLOW US ON FACEBOOK FOR MORE FOX LIFESTYLE NEWS
The classic blue waterproof bag retails for $1.29 on Ikea's website.