Bride surprises grandmother by wearing her wedding dress from 1962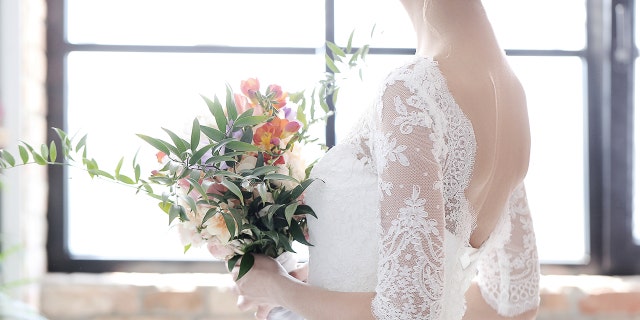 NEWYou can now listen to Fox News articles!
A bride in Idaho gave her grandmother quite a surprise by deciding to wear her vintage wedding dress for the big day.
The bride, Jordyn Cleverly, decided two years to wear her grandmother's 55-year-old dress to get married. She always knew she wanted something vintage, but none of the dresses she found felt like "the one" until she tried on the family heirloom from 1962.
6 WOMEN SHOW UP TO WEDDING WEARING EXACT SAME DRESS
Cleverly kept it a surprise, waiting to reveal the secret to her grandmother until the day of her wedding.
The wedding photographer, from Kortney J Photo, captured the emotional "first look" and later shared the special moment on her Facebook page.
"A first look unlike any other I've done before," Kortney wrote on Facebook. "The bride secretly got her widowed grandma's dress from 1962, and is wearing it for her big day. Grandma had zero idea!
"Yes. You guessed it. I bawled," the photographer added.
Although Cleverly never met her grandfather, who died before she was born, her grandparent's marriage has always been highly regarded in the family, she told Babble.
FOLLOW US ON FACEBOOK FOR MORE FOX LIFESTYLE NEWS
Of the special moment, Cleverly said at first her grandmother was speechless, then continued to whisper "wow" under her breath.
"I married my high school sweetheart in this dress, now so will you," Cleverly's grandmother told her.