Bride admits to secretly fattening up 'stunning' sisters so she looked better at wedding: report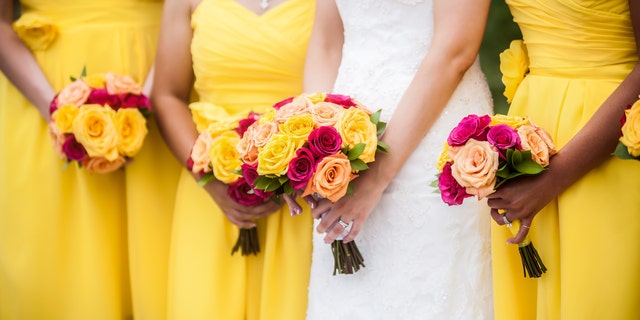 An Australian bride confessed on an online forum that she purposely gave her 'stunning' sisters a smoothie she promised would make them lose weight, but in fact, was packed with a weight-gainer supplement.
Metro reported that the bride, identified only as Penny, said she would insist on making a breakfast smoothie in the months before she tied the knot. She said she filled the concoction with mega-weight-gain protein powder.
Penny is the middle sister and said they're close, except when they can't stand each other.
She called her older sister a perfectionist. She said she was sure she was jealous that she was getting married first, and she said her younger sister is flirty and attracts men.
"I always felt like Jan Brady in the middle – I wasn't as hot and popular as my older sister and I wasn't as cute and fun as my younger sister," she said, referencing the 'Brady Bunch' character. "I was just Penny in the middle."
She said she set out to make sure her sisters "looked as ordinary as possible."
She said all three are blonde, so she had her sisters wear a neon yellow dress that she hoped would make them look "slightly ill."
She said the plan worked and her sisters all had to have their dresses tailored due to their increasing midsections.
"The day went off without a hitch and everyone had a great time. I never thought for a moment on my wedding day that I wasn't the center of attention or the most important person in the room," she wrote.
She did admit that sometimes she looks back at the pictures and feels a "twinge of guilt."
She said her sisters lost the weigh and sometimes request her famous smoothies. She denies the request and says the product was discontinued.