Boston Marathon survivor walks with prosthetic leg at Vancouver Fashion Week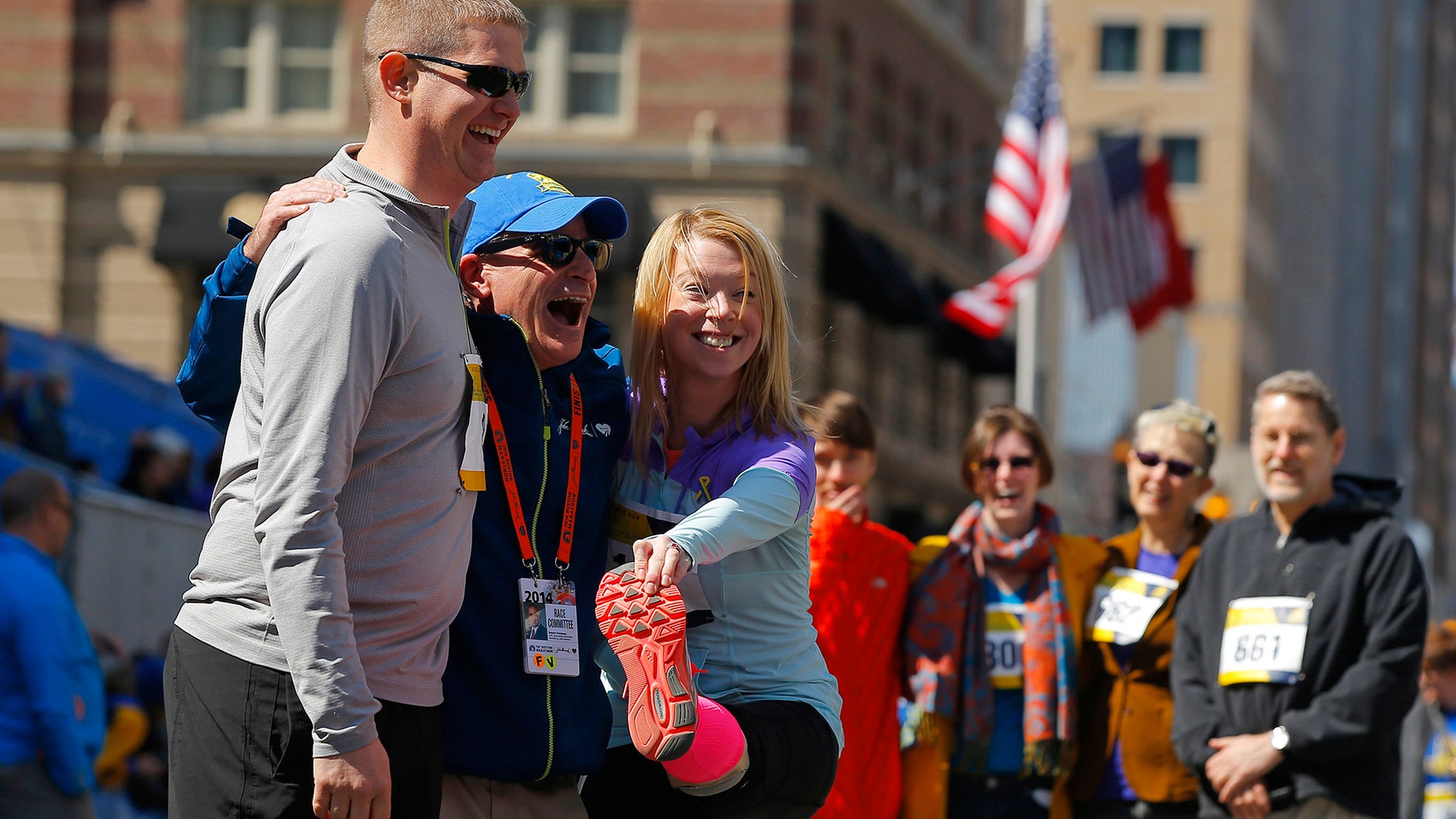 Adrianne Haslet overcame adversity when she lost her left leg below the knee during the 2013 Boston Marathon Bombing, and now, the survivor is defying stereotypes by walking on the runway with her high-tech prosthetic leg.
Haslet, a former dance instructor who became an advocate for amputees after her injury, wrote on her Instagram page that it was an "honor to open and close the show for Canadian designer Lesley Hampton at Vancouver Fashion Week."
MODELS FIRE BACK AT CRITICS WITH POWERFUL BODY CONFIDENCE INSTAGRAM
To help empower other amputees, Hampton partnered with the Be Body Aware project to help promote more inclusivity on the catwalk, according to a news release. In addition to casting Haslet, Hampton sought models with all different shapes and sizes for her show.
"Having [Haslet] as part of my wolfpack and giving her another chance to tell her story through my designs is an inspiration and an incredible experience," Hampton said in the release. "Together with the Be Body Aware project, I am hoping to set as an example for anyone affected by adversity and stand up once again to the fashion standards."
FOLLOW US ON FACEBOOK FOR MORE FOX LIFESTYLE NEWS
For more diversity snapshots from the runway, check out posts tagged with the hashtag #BeBodyAware.