'Black Panther' costume mislabeled as 'Dark Panther' by Tesco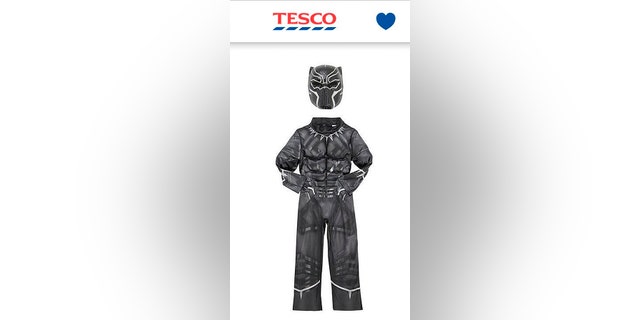 "Black Panther" is one of the most buzzed-about Marvel movies in years, but a British retailer apparently had a hard time remembering the name of the superhero film.
Tesco, a large supermarket and department store chain, said it was "extremely sorry" on Monday after labeling a "fancy dress costume" -- which was supposed to be a replica of the "Black Panther" suit -- as "Dark Panther" in online advertisements.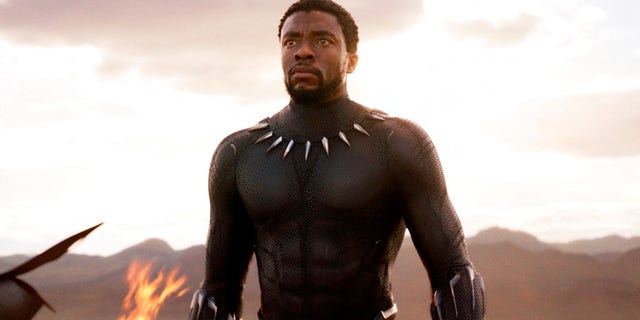 TEAM USA'S 'PERVY' SKATING UNIFORMS SPARK CRITICISM ONLINE
Images of the "Marvel Avengers Dark Panther Fancy Dress" costume began circulating on social media over the weekend after several people noticed the mistake on Tesco's website and posted screenshots of the item. Some users even demanded an explanation for the odd mistake.
"Tesco please can you explain this to me? Why does this costume say 'dark' #panther[?] There is no dark panther in the kingdom of #Wakanda[,] it is #BLACKpanther," one user wrote, adding, "Why have you done this to me?"
Another tweeted, "I want to know why #Tesco has called this a 'DARK' Panther outfit. @Tesco who is the DARK Panther?" along with several hashtags including #EpicFail, #FixThis, #DontPlay, #ChangeIt and #DarkPantherWho.
JUSTIN TRUDEAU'S CLOTHING DURING INDIA VISIT CALLED 'TOO INDIAN EVEN FOR AN INDIAN'
Tesco issued a statement to the BBC on Monday, saying the "Dark Panther" costume's name was merely a "mistake" and not a new brand, as some critics thought it may have been.
"This was a mistake and we are extremely sorry for any offense caused," the company said in a statement. "We are correcting the description of this product on our website and are reviewing our processes to ensure this doesn't happen again."
FOLLOW US ON FACEBOOK FOR MORE FOX LIFESTYLE NEWS
"Black Panther" became one of only four movies in history to gross $100 million in the U.S. in the second week. The Marvel film took in more than $200 million on its opening weekend, and has already $700 million worldwide.