At Mexico City's Security Expo, Spike-Dropping Cars, Safety Fog and More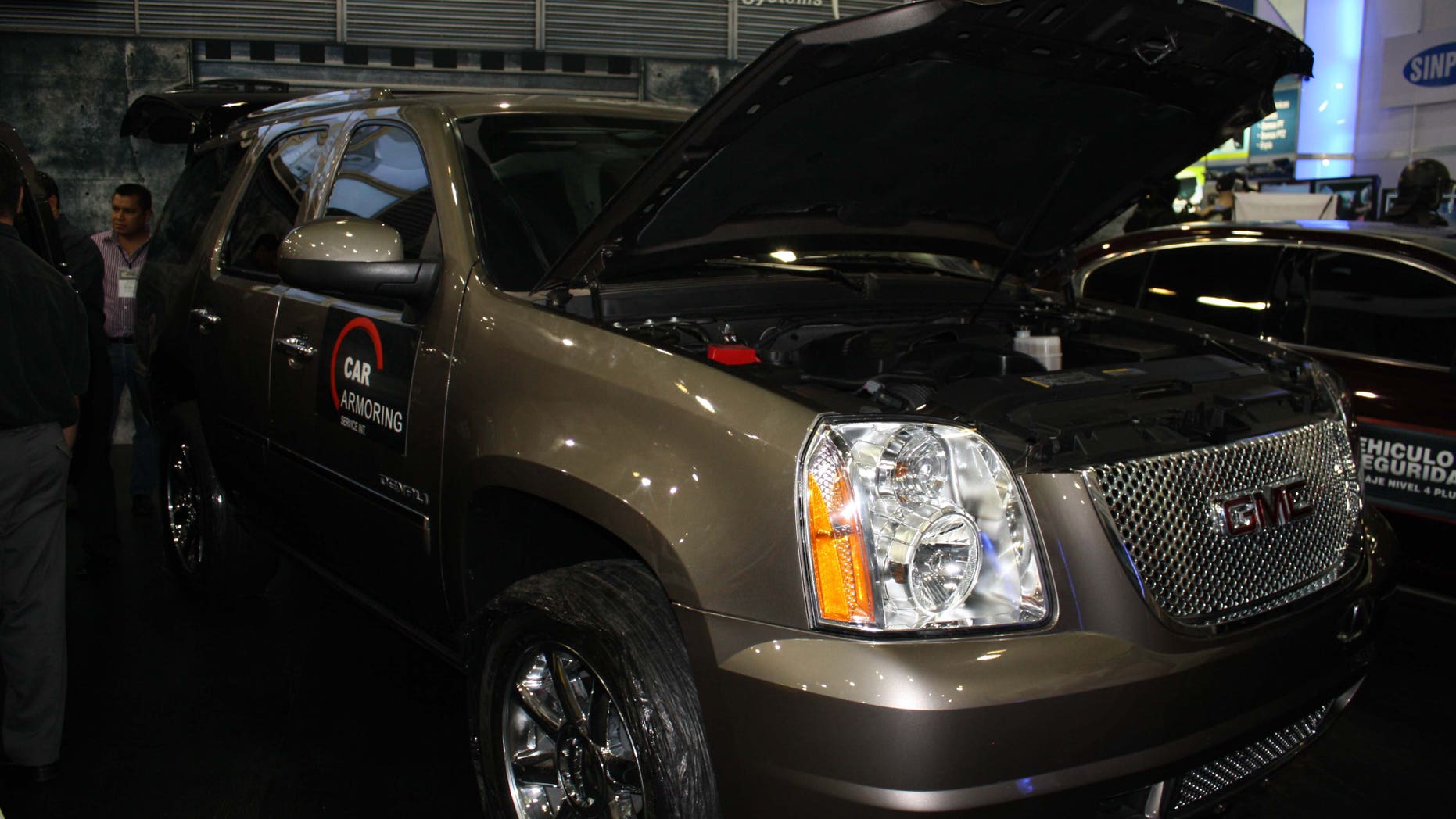 Between its high-profile drug war, rampant border-region kidnappings and burgeoning wealth, what security company wouldn't want a piece of Mexico?
The three-day Mexico Security Expo that just ended in the capital's Centro Banamex convention center drew some 315 exhibitors, up from 290 last year. It's the country's "premier security trade exhibition," according to the Security Industry Association, a U.S. trade group, which projected that Mexico's electronic physical security market alone – alarm systems, access control systems, etc. – will reach $500 million by 2012.
Coming from as far as Brazil, Taiwan and Poland, companies set up shop in roughly 205,000 square feet. Both familiar names (ADT Private Security Services, Samsung) and lesser-known ones were there, publicizing everything from cutting-edge facial recognition software to "James Bond cars," as vendor Gabriel Martin described them.
"The back of your car drops spikes, so you can pop the tires of the person that's following you," said Martin, who represented both Car Armoring Service International and Elite Tactical Equipment, a chain that sells security attire and gear.
Martin said he had never attended the show before, but he was "impressed by the type of people that are coming." Midway through the expo, he'd talked to potential buyers from other "security companies, other retailers that sell to the government, police officers, different government officials – just a wide variety of clients."
"It's people that are serious about doing business," he said.
Ruth Samuelson is a freelance writer living in Mexico City. She can be reached at ruth.samuelson@gmail.com.
Follow us on twitter.com/foxnewslatino
Like us at facebook.com/foxnewslatino