Are You Suffering From 'Stuffocation'? Study Says the Average American Home Contains THIS MANY Items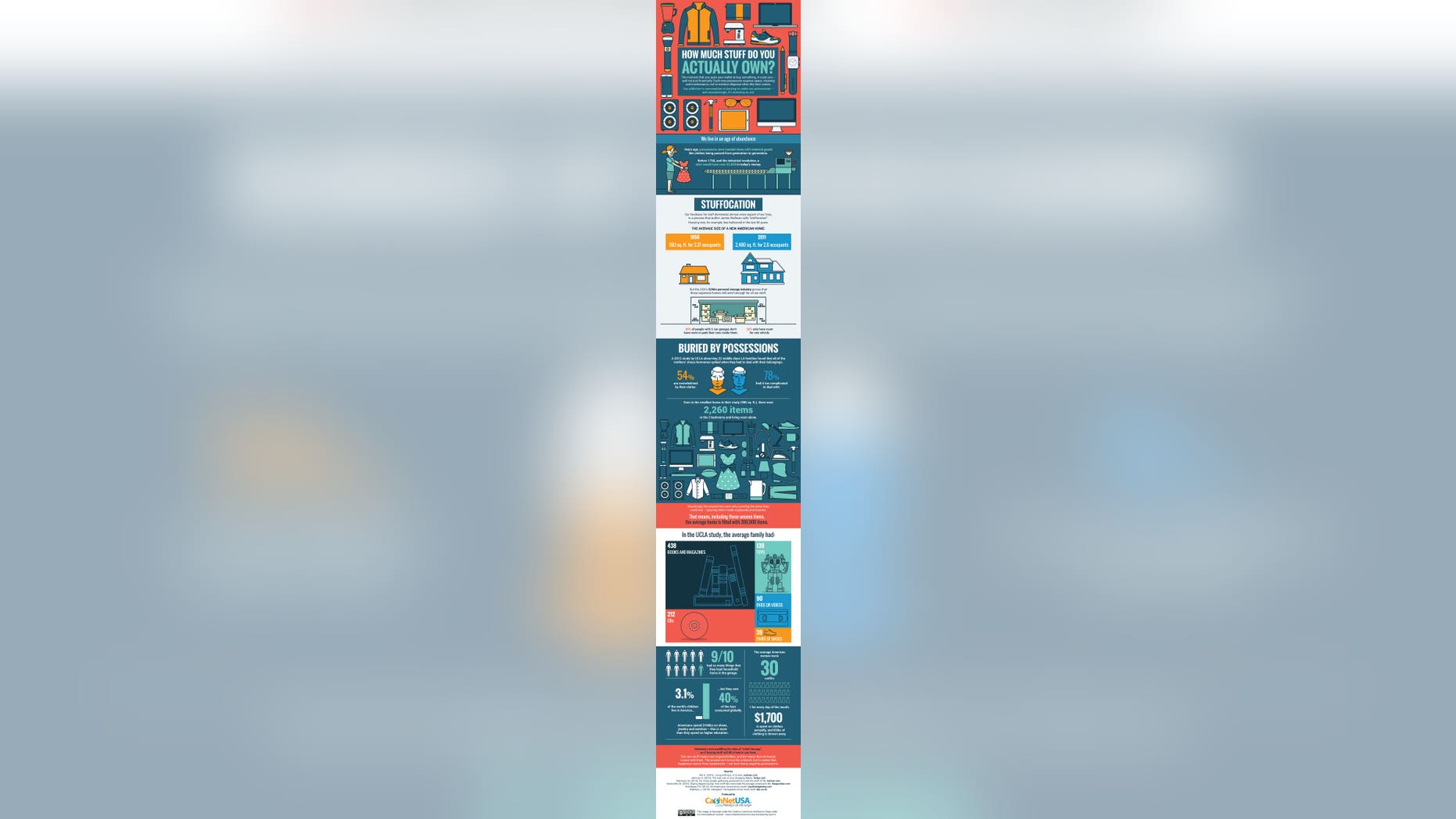 Despite the popularity of A&E's hit series "Hoarders" and George Carlin's persistent warnings against this kind of behavior (above), Americans are acquiring too much stuff.
Now more than ever, we're filling our homes with furniture, clothes and appliances that we don't even have room for, let alone use. It's gotten so bad that a good chunk of us don't have space to park our cars in our own garages, mostly because they're too stuffed with products we purchased off late-night infomercials at 3 a.m.
We know it doesn't seem like a big deal to store our Slapchops and Ginsu knives in the garage, but our nation's problem with "stuff" goes deeper than dwindling storage: According to the below infographic from the folks at CashNetUSA, our clutter is contributing to our stress and anxiety levels, too!
Keep reading for more troubling "stuff" statistics, then consider sending in an audition tape for "Hoarders":