Arby's tests french-fry stuffed sandwich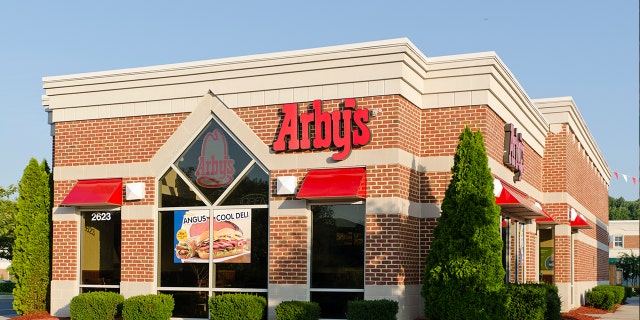 Fast-food enthusiasts know that a good sandwich isn't complete without a side of fries, so Arby's is evidently ready to serve up what customers are truly hankering for. On Nov. 30, Twitter user @Ateman205 posted a promotional photo of a french-fry stuffed "Arbynator" sandwich and sparked a frenzy.
"WOW THIS LOOKS GROSS (as I wait til everyone falls asleep so I can sneak away and eat 3 Arbynators at 1 am)," he wrote of the item.
MCDONALD'S EMPLOYEE WEARING ANTLERS REPORTEDLY SUSPENDED FOR HEAD-BUTTING CUSTOMER OVER NUGGETS
Days later, food blog GrubGrade said that the Arbynator was spotted on menus in Holland, Mich. on Dec. 7, an Arby's spokesperson confirmed to The Daily Meal that the massive sandwich is presently being tested in "certain markets."
The chain food said the Arbynator is designed with "all of Arby's legendary menu items and sauces on a single sandwich," including roast beef, curly fries, cheddar sauce, Arby's sauce, and Horsey sauce, it will be delivered on a sesame bun, the outlet said.
Customers can order up Arby's latest offering in three sizes: the Classic, the Double, and the Half Pound, just like the original Roast Beef sandwich.
WENDY'S REVEALS FAVORITE MOVIE OF THE YEAR, STARTS GIVING FILM REVIEWS ON TWITTER
Impressed with the sheer size of the sandwich, fans sounded off on Twitter, urging the Atlanta-based chain to hurry up and "break their silence" as to when the Arbynator will hit menus nationwide.
FOLLOW US ON FACEBOOK FOR MORE FOX LIFESTYLE NEWS
In other recent menu news, the fast food giant recently caught heat with hunters for selling a venison steak sandwich.