Another Miss Universe flap: Miss Costa Rica Facebook post angers Guatemalans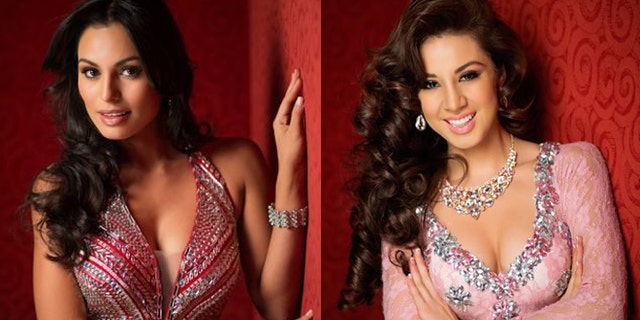 It was quite a Miss Universe pageant this year.
Not only did Steve Harvey pull an all-time boner by awarding the winner's tiara to Miss Colombia by mistake, now it turns out that the behind-the-scenes maneuvering between contestants for the crown got pretty catty as well.
In the weeks running up to the contest, Costa Rica's Brenda Castro Facebook page kept posting pictures of her competitors and asking her followers, "What do you think about this chick? Does she have a chance of making it to the top?"
One post that seemed to cross the line, however, involved Miss Guatemala, Fabiola Jeimmy Tahiz Aburto, and a traditional national dress she wore to one preliminary event.
"It looks like Guatemala forgot entirely what sort of event she was going to," the post read, possibly meaning a beauty pageant. "What did you think?"
The post sparked a storm of social media comments, and Miss Guatemala's homepage responded, "As Guatemalans, we respect women, even more so at a beauty contest. This page criticized our very beautiful Miss Guatemala Universe 2015, Jeimmy Aburto, for her costume, as well as being an insult to our culture and our seamstresses of Mayan background. We hope that this publication was some sort of mistake."
Castro's page replied, saying that an administrator for the page – since fired – had been responsible for the mean-spirited post, which has been taken down.
"We apologize for the inappropriate comment toward our brother nation, Guatemala, and we ask for unity for all of Central America."
But the apology seemed to fall on deaf ears. The Guatemalan news site Publinews posted a number of social media comments accusing Costa Ricans of being racists who lack respect for traditional Guatemalan culture.
Good thing it wasn't Miss Costa Rica and Miss Guatemala that Steve Harvey confused as the winner and first runner-up — online anger might have turned to actual war.