American cities noticeably absent from list of 2017's most 'liveable' places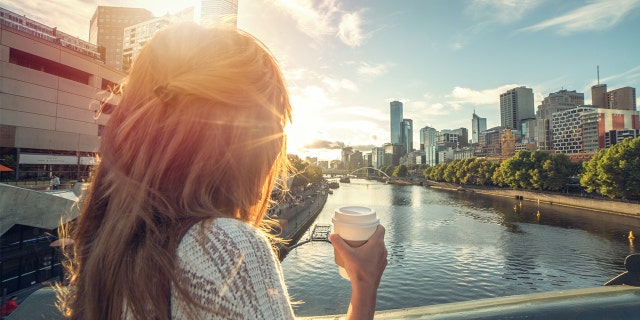 There's good news and bad news when it comes to this year's edition of the world's most livable cities from The Economist. The good news is that the report shows an increase in global livability for the first time in a decade. The bad news is that not one American metropolis made the cut.
"The concept of liveability is simple: it assesses which locations around the world provide the best or the worst living conditions," reads the 2017 Global Liveability Report.
Conducted by the Economist Intelligence Unit, the report assessed the quality of life across 140 cities worldwide and assigned scores across five categories: stability, healthcare, education, infrastructire, and culture and environment.
LEONARDO DICAPRIO WILL FINALLY FLY COMMERCIAL TO HELP THE ENVIRONMENT
According to the aforementioned factors, Melbourne took the prize as the world's most livable city for the seventh year in a row, in a winner's circle dominated by Australia and Canada.
Here's the official roundup:
1. Melbourne, Australia
2. Vienna, Austria
3. Vancouver, Canada
4. Toronto, Canada
5. Calgary, Canada
6. Adelaide, Australia
7. Perth, Australia
8. Auckland, New Zealand
9. Helsinki, Finland
10. Hamburg, Germany
THE EASIEST WAY TO SAVE ON HOLIDAY AIRFARE (THAT MOST PEOPLE JUST IGNORE)
And while their absences may seem strange, megacities like New York, London, Paris and Tokyo didn't make the cut because higher levels of crime and public transit issues were deemed uncomfortable. The report also stated that rankings were affected by increased civil unrest as worldwide terrorism continues to spread.
"Violent acts of terrorism have been reported in many countries, including Australia, Bangladesh, Belgium, France, Pakistan, Sweden, Turkey, the U.K. and the U.S. While not a new phenomenon, the frequency and spread of terrorism have increased noticeably and become even more prominent," the report said.
FOLLOW US ON FACEBOOK FOR MORE FOX LIFESTYLE NEWS
In contrast, the most livable cities share critical common ground as mid-sized metropolises in wealthier nations with lower population densities, low crime rates, and high rates of tourism.
If there's another silver lining to this year's report, it's this: These dreamy locations, many of them halfway across the globe, can at least serve as inspiration for Americans' next vacation destinations.