Ain't She Tweet: Twitter Employee Documents Daughter's Birth In 140-Character Segments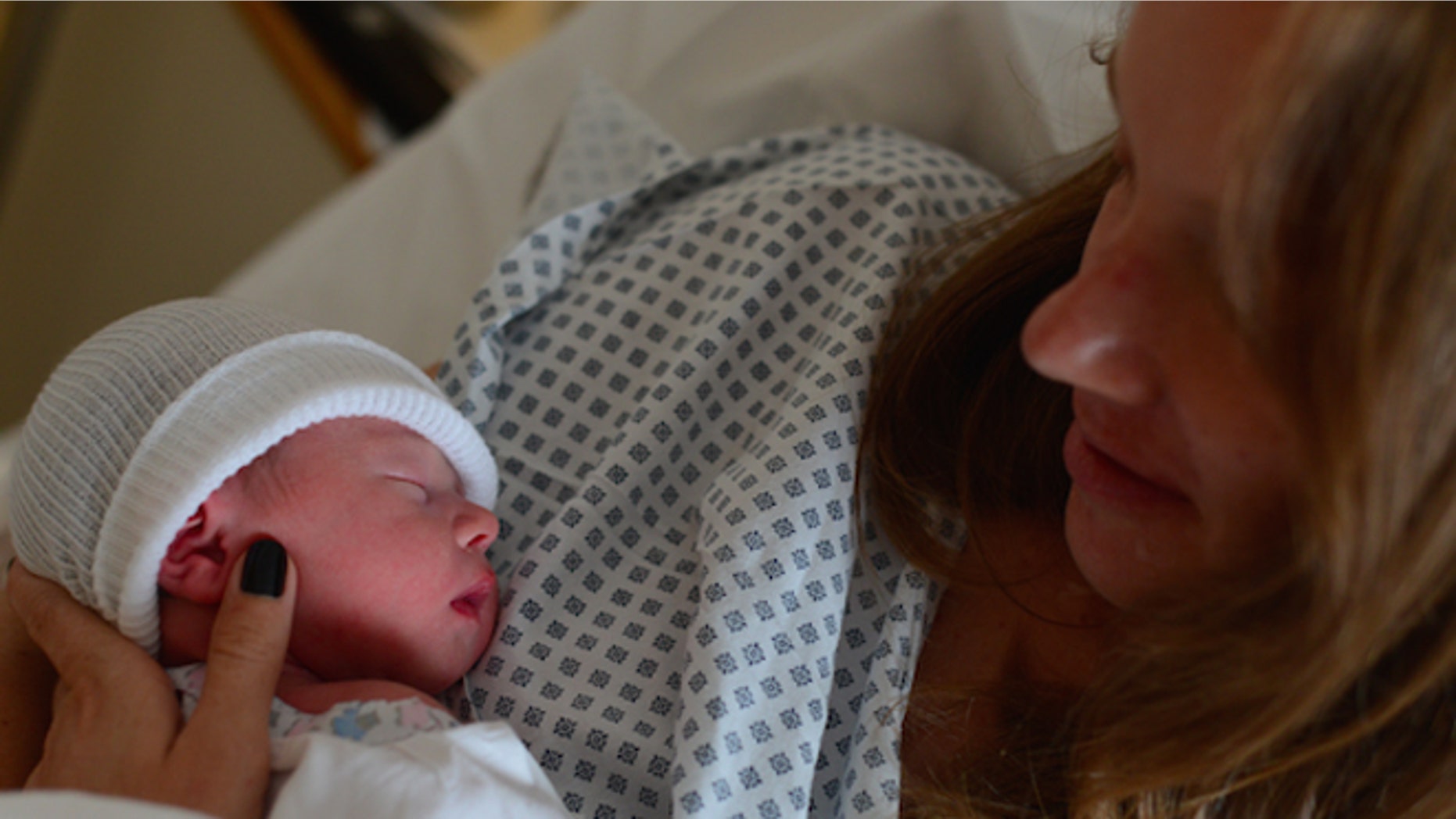 Claire Diaz-Ortiz works in Buenos Aires, Argentina, for Twitter so she has a way with 140 characters. What to some may seem unusual is that she painted a portrait of her labor over the weekend, live-tweeting after contractions, labor pains and finally the birth.
In a world that seems to reward those who over-share, this hit it right on its head.
It started early in the morning on Saturday, April 5, with a quick tweet in which Diaz-Ortiz said, "Currently googling: Did my water just break? #inlabor."
From there, she took her followers through the travails of getting to the hospital – the car broke down – to the surprising priorities that prevail at the hospital. Ice chips now, baby name later.
At about 4 p.m. the mother-to-be stopped tweeting. Her last prepartum tweet was about her husband and a ukulele.
About an hour later, Diaz-Ortiz got back online and talked about the placenta. She also introduced her new daughter Lucia, after having created a Twitter account for the newborn.
Fox News Latino reached out to Diaz-Ortiz, but understandably with a newborn, she was unavailable for an interview.
This is not the first time a Twitter user has live-tweeted a major life event. In January, a California mom provided running commentary about her at-home natural delivery, posting naked photos and intimate details of her 12-hour labor.
Mediaite.com political reporter Tommy Christopher also live-tweeted his heart attack in 2010, sending updates from the ambulance, and, last fall, a Brooklyn comedian posted verbatim, minute-by-minute updates of a couple breaking up on a neighboring rooftop.
Social media expert Peter Shankman told ABC News he does not think all the over-sharing will stop anytime soon. He said balance is key.
But, he cautioned, "You want to be aware of what you're posting and when you reach the critical point of over-sharing. There comes a point when you just want to be in the moment. And live-tweeting the birth of your child as you're giving it kind of takes you out of the moment."
Diaz-Ortiz summed up the idea of over-sharing in one simple tweet: "Lesson: when you live-tweet your own labor, some will hate. Luckily, your husband will laugh in the corner. #inlabor"
The tweets have received a lot of attention. BuzzFeed and Newsweek reported on them and there was a segment on the "Today Show." And social media has weighed in, of course; among those commenting on Twitter were a handful of celebrities.
Follow us on twitter.com/foxnewslatino
Like us at facebook.com/foxnewslatino