Abercrombie Kids debuts unisex collection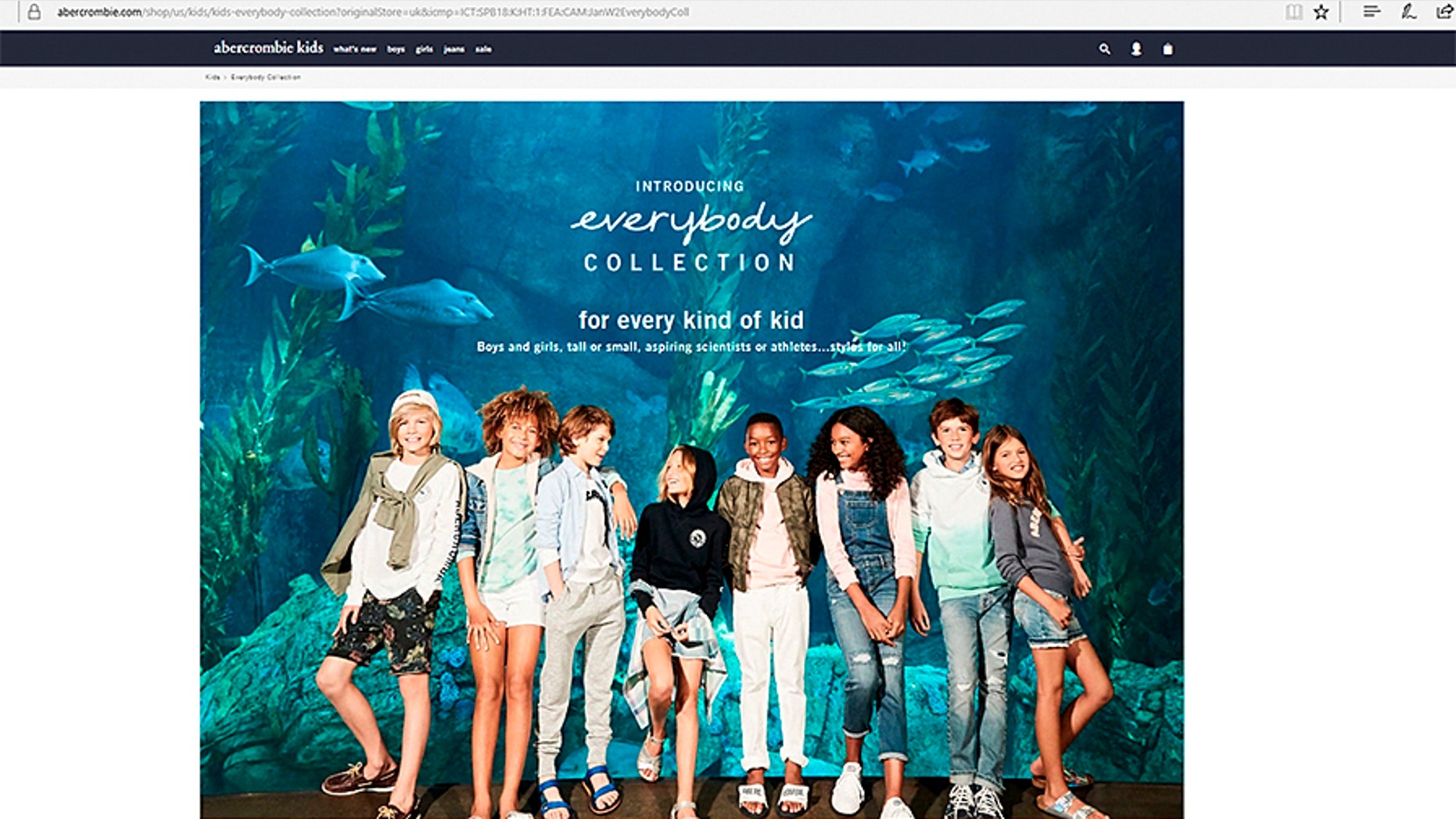 Hand-me-downs are about to get a whole lot cooler for Abercrombie Kids fans, as the preppy label has debuted its first-ever line of gender-neutral clothing.
The company announced on Jan. 17 that items from the "Everybody Collection" are now available for purchase in stores and online, Women's Wear Daily reports. According to Stacia Andersen, brand president of parent company Abercrombie & Fitch, the inclusive line has been a long time coming.
FAMILY OF H&M 'COOLEST MONKEY' AD MODEL FORCED TO MOVE DUE TO 'SECURITY CONCERNS'
"Parents and their kids don't want to be confined to specific colors and styles, depending on whether shopping for a boy or a girl. Our Everybody Collection is one assortment, in one size run, that covers the trends we are seeing in both color and style," Andersen said.
She added that the Everybody Collection will be a permanent addition, updated with new looks for "summer and the back-to-school seasons."
Touting the tagline "For every kind of kid and every kind of adventure," the first rollout features 25 streetwear inspired tops, bottoms and accessories categorized in a single-size system from 5/6 to 15/16 for both boys and girls. Bigger picture, the welcoming ethos is a far cry away from Abercrombie's former aesthetic.
GLORIFYING SUICIDE? FASHION STORE SLAMMED FOR NEW 'BELT CHOKER'
Since Abercrombie's CEO Mike Jeffries stepped down in 2014 amidst much criticism for commenting how the clothes are intentionally exclusive in size and price, the New Albany, Ohio- based company has worked hard to reform its ways, largely ditching its iconic moose logo-laden looks and racy campaigns in favor of more neutral styles and casting diverse models.
Moving forward, the gender-inclusive line is major step in a progressive direction for the 125-year old outfitter, which operates over 340 Abercrombie & Fitch stores across the country.