8 home storage solutions we can learn from apocalypse preppers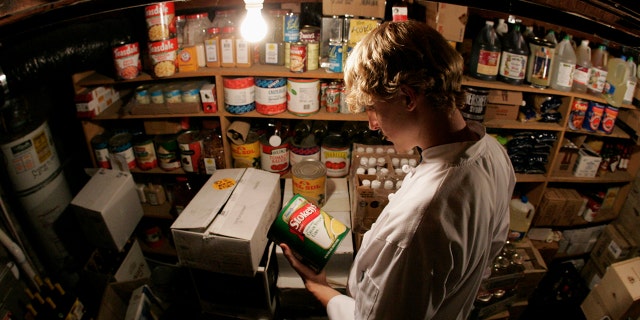 In a perfect world, we would be able to store everything in the cloud. Unfortunately, tangible things take up space.
No one knows this better than apocalypse preppers.
But unlike the stars of A&E's "Hoarders," preppers strategically stock up in ways that could earn them employee of the month at The Container Store.
4 LANDSCAPING STRATEGIES THAT CAN SAVE YOU MONEY
Whether you're storing stuff for a family of two or family of 12, chances are you're wasting time, space and/or money by storing things inefficiently. Here are eight storage ideas from preppers who have storage down to a science.
1. Freestanding shelves = easy access.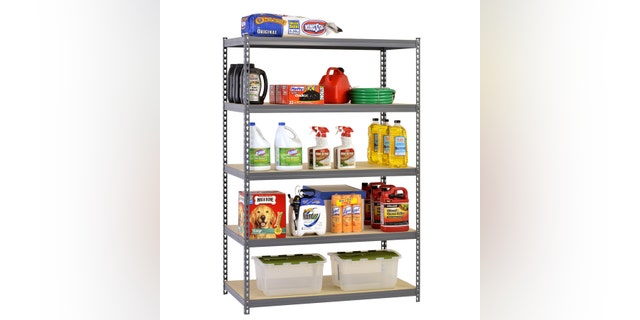 Unless your house was built by a prepper, it probably doesn't have enough built-in storage. Preppers supplement existing closets and cupboards with freestanding shelving like these adjustable steel units available at Lowe's for around $80 — and what they lack in aesthetic appeal they make up for in accessibility. "Shelves allow for clean paths and a feeling of openness," says Ben Soreff, whose company, House to to Home Organizing, has helped prepper clients. And because they're freestanding, you'll never have to empty the entire shelf just to reach what's at the hidden in the back.
2. Don't waste overhead space.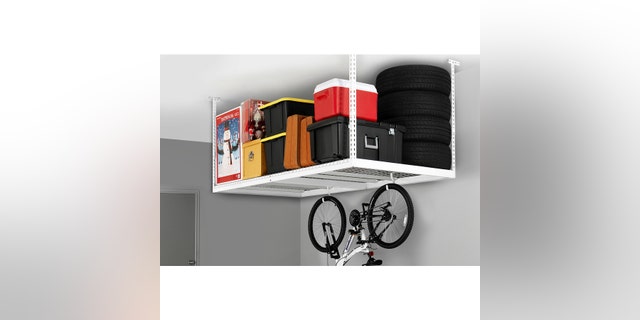 Americans aren't getting taller, but ceilings are getting higher. In the 1970s, the average ceiling was 8 feet, but these days, most ceilings in new homes are 9 feet or higher. So when preppers run out of room on the ground, they install overhead storage. "Think vertically and use your space from floor to ceiling," says James Hubbard, M.D., a survivalist and publisher of TheSurvivalDoctor.com. Since the room with the highest ceiling is often the garage, start there. For $170, you can store up to 600 pounds of stuff in a rust and temperature-resistant steel overhead rack.
3. Bigger bins are bad news.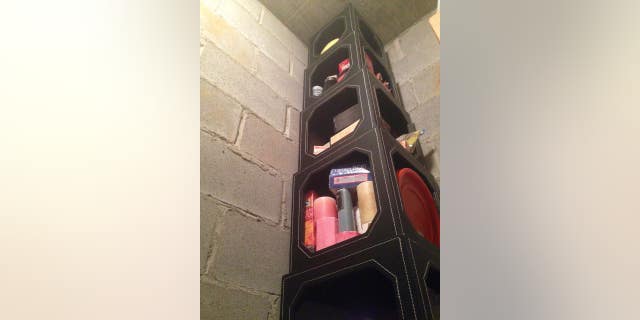 "Often, big Rubbermaid containers seem like the answer to your problem," says Soreff. "However, they cause more problems than they solve." Soreff notes that two medium bins can be carried by one person, while a huge bin requires two people. "Keep weight in mind," says Dr. Hubbard. "You don't want to hurt your back lifting something." Soref also adds that, when it comes to bins, things go in easily, but they come out hard. "Since you can only see what is on top you have to root around forever."
HATE YARD WORK? 8 WAYS TO ACHIEVE A SMARTER YARD
4. The less you use it, the less you should see it.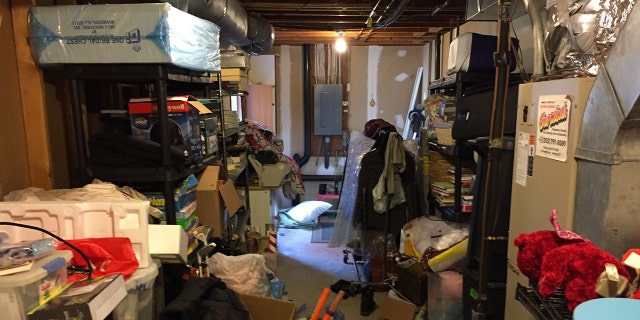 It sounds obvious, but many of Soreff's clients who stockpile things for religious reasons need to be reminded that what they're storing determines where they're stored. A central tenet of good organizing is this: Items you don't use very often should be stored more remotely. Soreff recommends saving space in "precious first-floor closets" for things that you use frequently. Seasonal stuff can be tucked away in corners of rooms you seldom visit.
5. Set up systems.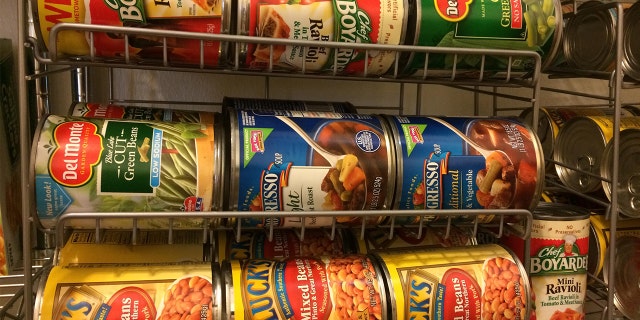 "Traditionally, people are scared of their basements and attics and they simply don't like going to them," says Soreff, who recommends implementing a system of shelving instead of simply shoving boxes into these rooms and forgetting what's in them. That way, you know in advance where the item you're looking for will be, and you don't have to spend much time down there retrieving it. It may take an afternoon to install shelves and get things orderly, but it saves a lot time and anxiety in the long run.
AWAIR SMART MONITORING DEVICE HELPS IMPROVE INDOOR AIR QUALITY
6. Build item-specific shelves.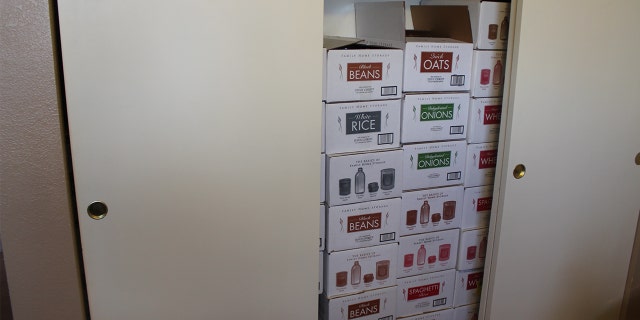 Jason Hanson is a prepper who has a year's supply of food for his family of five, soon to be six. The former CIA officer now owns a survival company, Spy Escape & Evasion, and recommends building shelves that are close together and only allow enough space to fit the items you're buying and storing — in other words, if you have two inches of space above the biggest box of cereal you ever buy, that's two inches wasted. If you have two wasted inches on each of four shelves, that's pretty much an 8-inch usable shelf you could be using instead.
7. Pay attention to numbers.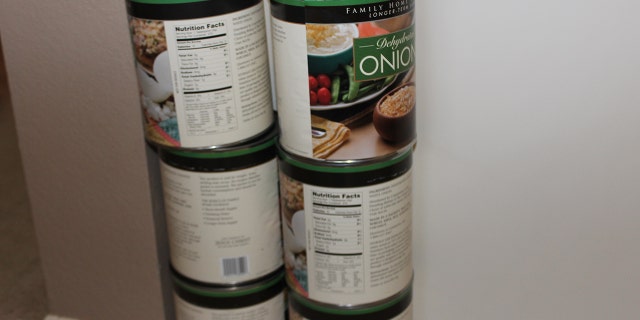 Hanson swears by buying food in No. 10 cans. Popular with restaurants, these cans are easy to stack and they come with a plastic lid so if you open them you can reseal them. Joshua Gillem, another prepper and former Marine, points out that it's important to rotate older food to the front if you're buying and storing in bulk. MD Creekmore, prepper and founder of The Survivalist Blog, recommends sorting your food by expiration dates and teaching your family to follow the rule of FIFO, or "first in, first out." Dr. Hubbard applies the same FIFO principle to medicines and batteries. "When you need something, use the oldest and replace with a new one."
FOLLOW US ON FACEBOOK FOR MORE FOX LIFESTYLE NEWS
8. Store less stuff.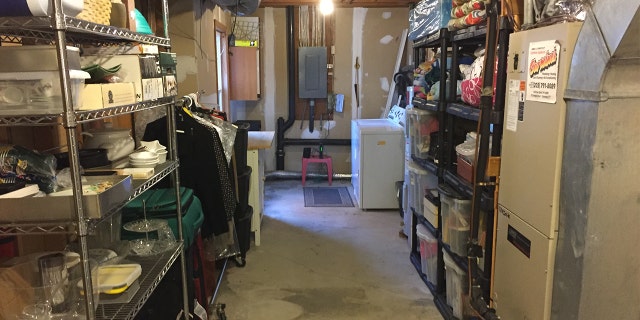 It sounds counterintuitive, but the first rule preppers follow when it comes to storage is storing less. "When stocking up, to cut down on the amount of stuff you have to store, think of things that could have multiple uses," suggests Dr. Hubbard. For starters, Hubbard cites duct tape — the topic of his book, "Duct Tape 911" — which can be used for repairs, waterproofing and even many medical treatments. Also, don't let the basement or attic become a catch-all for items you just want to forget about. If you don't even want to remember you have it in your home, it's probably time to re-home it.