25 weird and wacky jack-o'-lanterns to carve for Halloween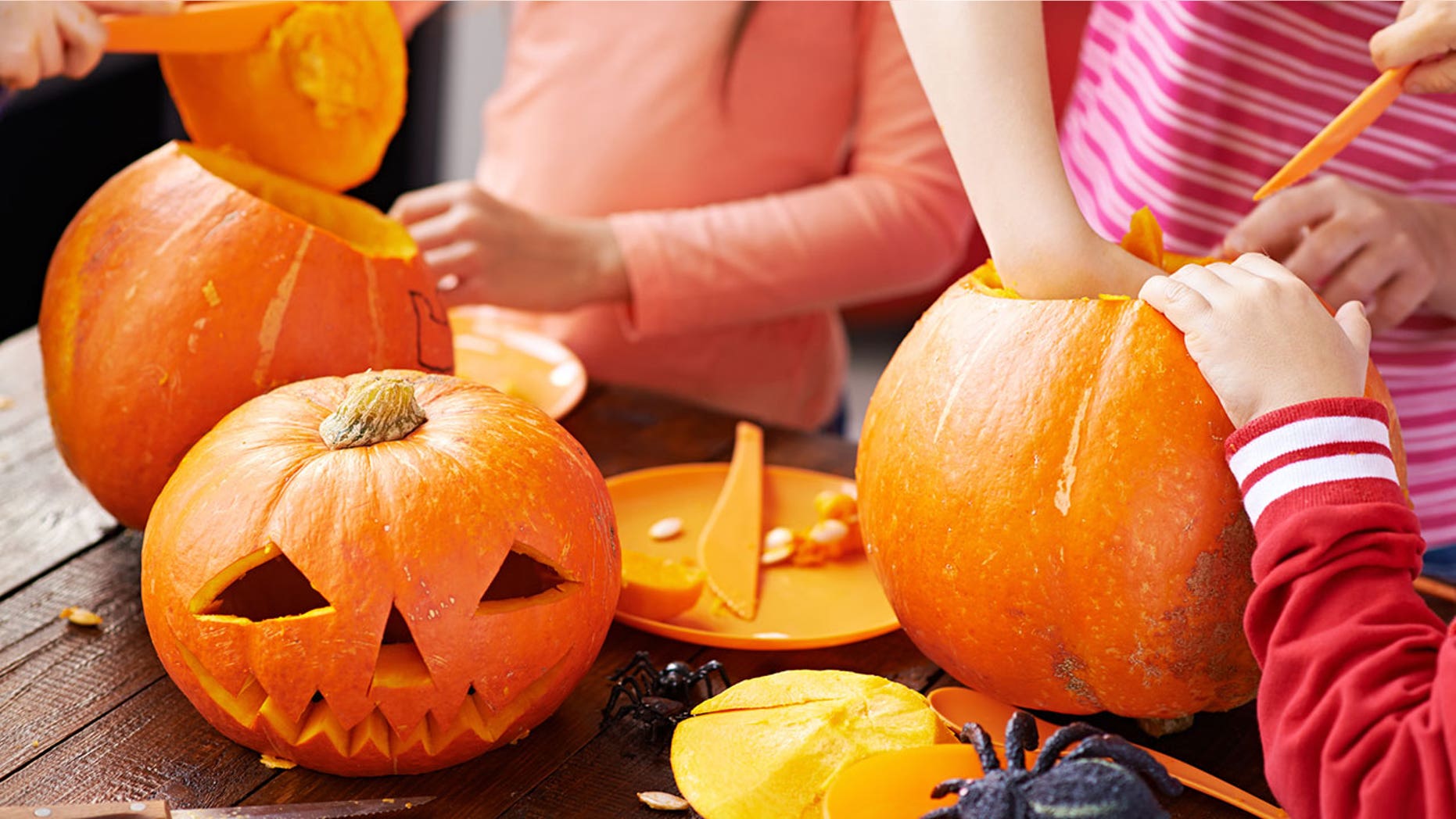 With fall comes pumpkins — and with Halloween comes jack-o'-lanterns. These symbols of the spooky season can be found in all shapes and sizes, but only the scariest or silliest usually catch our attention.
Whether you're planning to plop one on the stoop of your house or display it in a fall festival, deciding what to do with your annual jack-o'-lantern can be difficult. Do you want to make something terrifying? Or capture a celebrity likeness? Or, do you simply want to keep it fun and PG for the trick-or-treaters?
If you need some help coming up with ideas, consider some of these weird, wacky and incredibly creative designs:
1. Political pumpkins
2. Green Frankenstein pumpkins
INDIANA FARM DRAWS CROWDS WITH CLASSIC CHARACTERS
3. 'My Old Kentucky Home' pumpkins
4. Platypus pumpkins
5. Astronaut pumpkins
6. Naturally funny-looking pumpkins
7. Not-quite-a-pumpkin pumpkins
MISSOURI PILOTS TO DROP 'PUMPKIN BOMBS' FROM PLANES AHEAD OF HALLOWEEN
8. French Bulldog pumpkins
9. …or maybe pug pumpkins
10. Pumpkins in a fish tank (because hey, why not?)
11. An entire jack-o'-lantern band
12. 'Beauty and the Beast' pumpkins
PUMPKIN CARVING WITH POWER TOOLS
13. Pineapple jack-o'-lanterns (for warmer climates)
14. Firetrucks made out of pumpkins
15. 'Game of Thrones' pumpkins
16. Pumpkin baristas
17. Pinched-cheek pumpkins
BEST FALL TREATS THAT AREN'T PUMPKIN SPICE
18. Drunk pumpkins
19. Patriotic pumpkins
20. A carnival of pumpkins
21. Pumpkin ceiling adornments 
GIANT PUMPKIN BREAKS RECORD AT MISSOURI FESTIVAL
22. Frankenpumpkins
23. VW Bus pumpkins
FOLLOW US ON FACEBOOK FOR MORE FOX LIFESTYLE NEWS
24. Scary tree pumpkins
25. Googly-eyed demon pumpkins