10 Apps to Save Money & Help You Take Control of Your Finances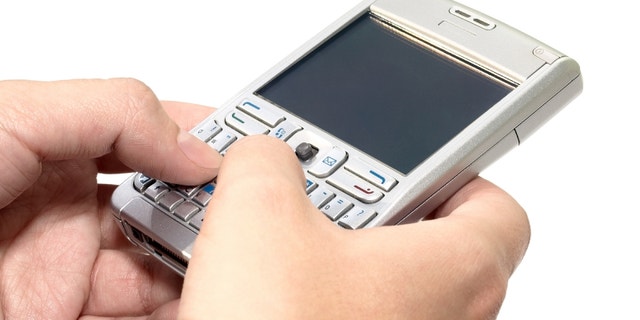 Aside from playing Angry Birds or perusing Instagram, you should also be using your Smartphones to your advantage. The following apps will help you: from tackling your budget to saving you money while dining out – it'll help you save no matter whether you have an Android, Blackberry, iPhone and, in some cases, even an iPad.
Best of all, these apps are all free!
Tracking your banking accounts and budgets
Mint. It keeps track of all your accounts, banking, credit cards, etc., as well as show you how your monthly budget is doing. You can also set up savings goals to track your progress. (Not available for BlackBerry.)
Pageonce. With their free basic version you can monitor your banking account balances and keep track of your bills.
Access to Reward Cards
Key Ring and CardStar. As much as I love rewards cards, my family doesn't enjoy me touting a key ring full of them. These apps store your reward card information so there's no excuse that you forgot one at home.
Savvy Shopping Tools
Supermarket. This is a cool calculator that allows you to compare prices by the unit. Do you want to know what's the best price between brand A and brand B ground coffee? This app is for you.
CalcMoolator Pro. From a savings goal to retirement calculators, this app offers more than 180 calculators so it helps you visualize and make educated financial decisions.
ShopSavvy. Useful tool when you are not sure if you are paying the best price. This app will compare online prices with local retailers by doing a product search, scanning a barcode or even a QR code.
Saving While Eating Out
What I love about these apps is that there is no need to pay money up front to take advantage of a deal!
Foursquare. Sometimes checking in has an advantage. There are restaurants that will reward customers that check in some with a discount, some with a free appetizer and even cool perks if you are named the place mayor.
Scoutmob. With deals in most popular 'foodie' cities, Scoutmob strives to be a local restaurant discovery tool. When you don't know where to go eat, you can check which restaurants around you have deals. You can save at least 50% on a meal when you show the coupon to your server.
Daily Gobble. Now, while I don't see anything wrong with using coupons for everything, there are people that would love to save money but are a little embarrassed, gasp! If you are in New York City or San Francisco, this app will save you money in a way that only you will know about it! To use it just find a deal using the app, check the times the deal is valid, once you have paid your check, snap a photo and within an hour you'll receive your discount via Paypal.
Yoly Mason writes about frugality and savings tips and tricks in her popular Spanish written blog Cuponeando.net.

Follow us on twitter.com/foxnewslatino
Like us at facebook.com/foxnewslatino